Old Holland Landscape Box Oil #1 set of 10
Regular price

Sale price

$385.90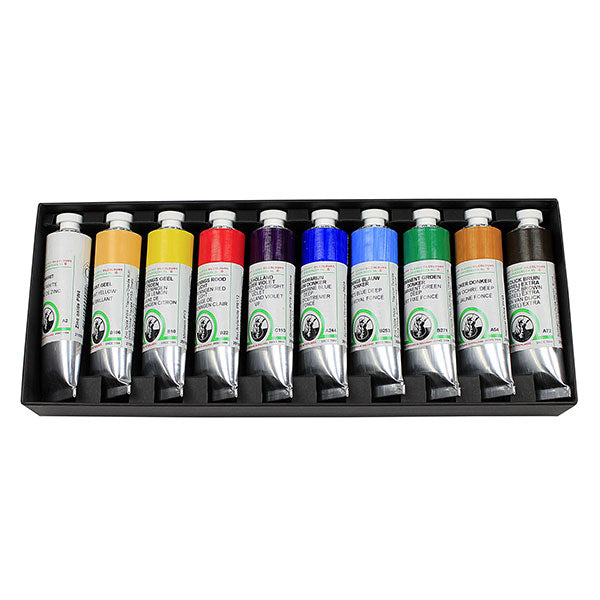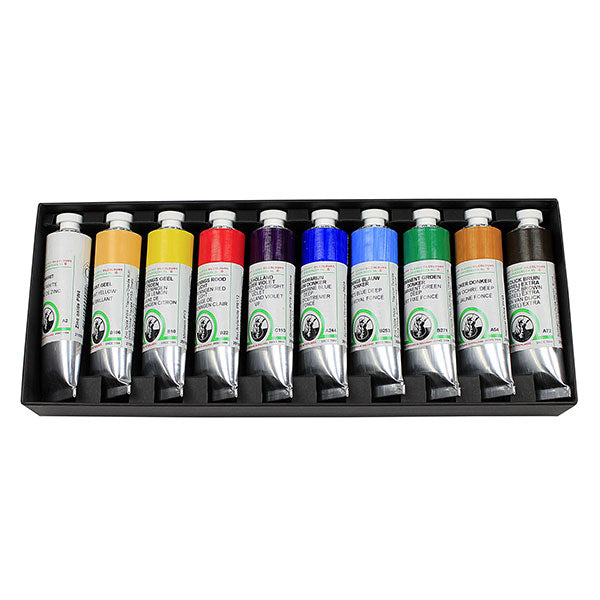 Old Holland Landscape Box Oil #1 set of 10
Regular price

Sale price

$385.90
Available For Delivery:
(0 available)
Coquitlam

(0 available)

Downtown Vancouver

(0 available)

Granville Island

(1 available)

Kelowna

(0 available)

Langley

(0 available)

North Vancouver

(0 available)

Victoria

(0 available)

ECU

(0 available)
Bright. Intense. Powerful.
Old Holland oil colours are made according to the recipes of Old Masters. They are a unique mix of the best traditional colours and the best lightfast pigments. Each tube bears a hand-painted colour example.
Set contains 10 tubes, 40 ml ea. (Colours may vary)
A2 Zinc White
B106 Brilliant Yellow
B10 Scheveningen Yellow Lemon
B22 Scheveningen Red Light
C193 Old Holland Bright Violet
A244 Ultramarine Blue Deep
B253 King's Blue Deep
B271 Permanent Blue Deep
A54 Yellow Ochre Deep
A72 Van Dyck Brown (Cassel) Extra
Old Holland Oil Paints
I have used this brand of paint for over 30 years, when I can afford it. Love the buttery consistency and depth of pigments. When I visited The Netherlands (I'm Dutch) I went to a large art supply store in Utrecht, a two or three story business and went crazy buying paint. That was 28 years ago…I still have some tubes left, and they are still good. I am fussy about paint quality. My art career has already spanned 40 years and still at it. Thank you.