Opus Fine Art Framing
The Finishing Touch Of A Frame
Discover Readymade frames and Pre-Cut framing systems, to luxurious Custom Frames tailored to your specifications in our Vancouver workshop. Choose from materials at all levels or archival quality to complement your work of art or photography.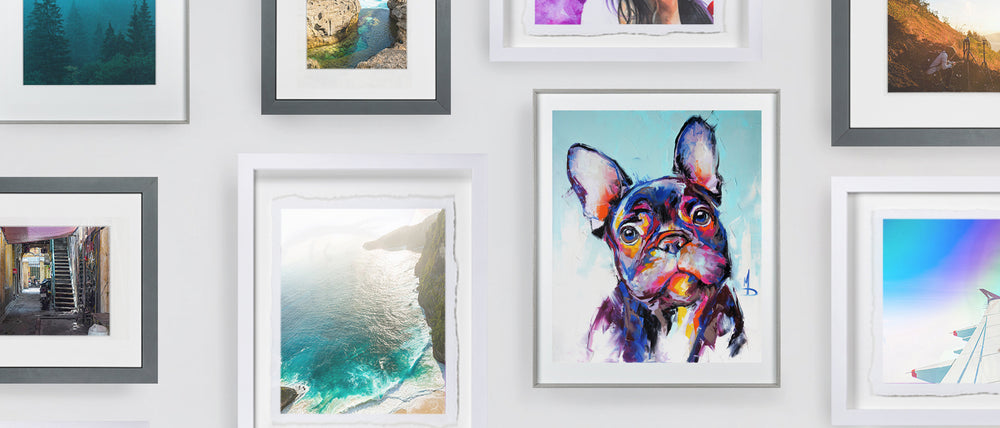 Readymade & Pre-Cut Frames
Available Online & In-Store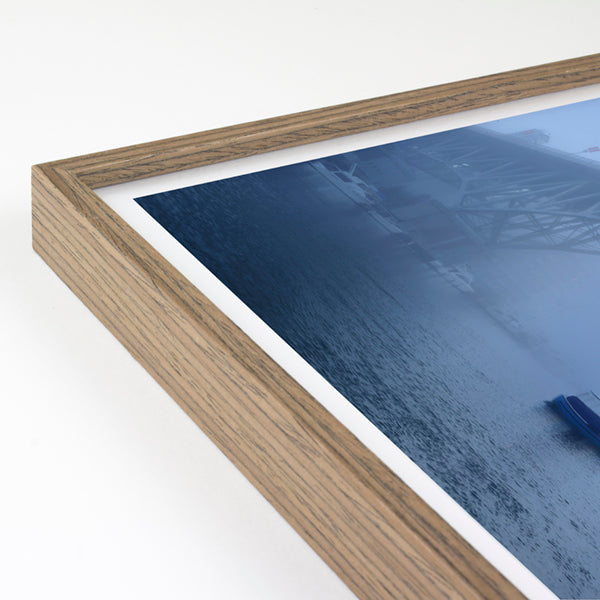 Readymade Frames
Readymade Frames come in set standard sizes to fit artworks on paper, canvas, and panels, and are available in a selection of moulding styles, materials, and colours. They are generally the most economical choice for frames.
Shop Readymade Frames
Pre-Cut Framing Systems
Pre-Cut Framing Systems allow you to create your own semi-customized frame as they come in pre-cut lengths and widths which can be mixed-and-matched to fit artworks on canvas, wood panel as well as works on paper.
Shop Pre-Cut Framing Systems
Custom Built Frames
Crafted By Opus Workshop in Vancouver, B.C.
Perfect Presentation with
Opus Custom Framing
Custom Frames offer the greatest control over the final appearance. Quality custom frames can be built to a specific size with your choice of moulding, matting, glazing, and backing for the ultimate frame.
Traditional
A framing classic that has stood the test of time, traditional frames have glass or plexiglass to protect the enclosed artwork, photograph, or certificate from dust, particles, and the environment. Add a mat to the frame to give a finished appearance. Traditional picture frames come in a range of styles from casual to formal, making them a great choice for display in galleries and museums, at home, or in other professional settings. Available in wood, metal, or veneer.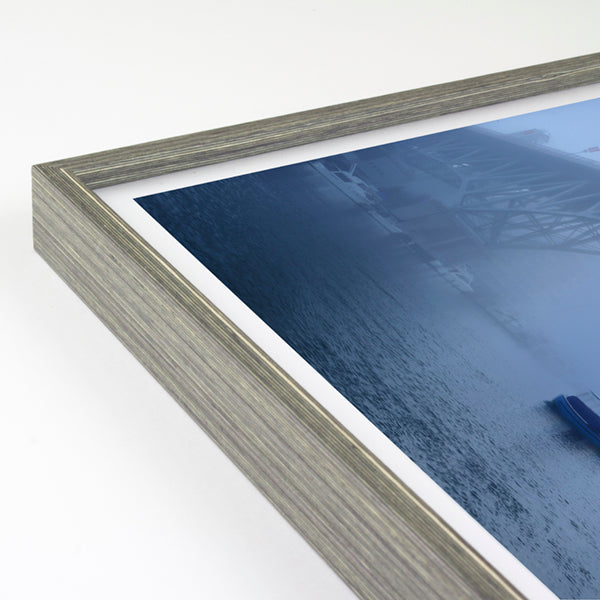 Shadow Box
When it comes to depth, shadow box frames make space to showcase! Risers installed inside the moulding of the frame raise the glass away from the backing, allowing for more space and depth (a "box") within the frame. The additional depth allows artwork to be framed with a mat, from edge-to-edge or float-mounted. Available in wood.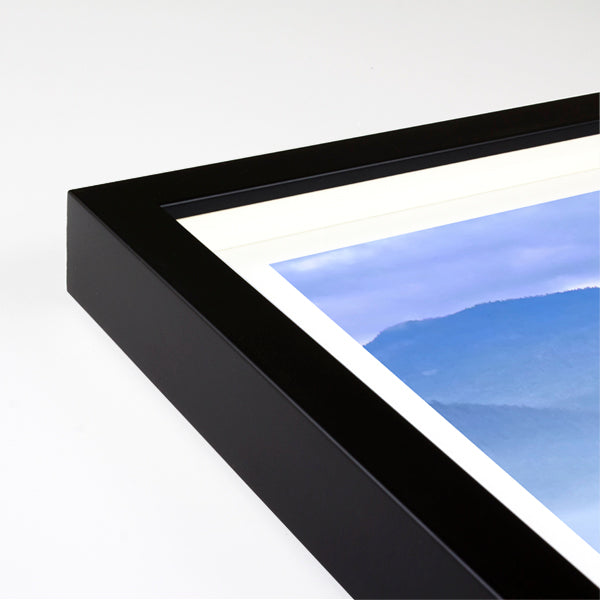 Floating Canvas
This minimal style of frame, with its off-set or "stepped" moulding, creates a subtle shadow around works on canvas, adding dimension to the artwork and giving it the appearance that it is "floating" within the frame. These frames allow the viewer's attention to rest on the artwork, while giving it a polished, professional look. Available in wood, metal, or veneer.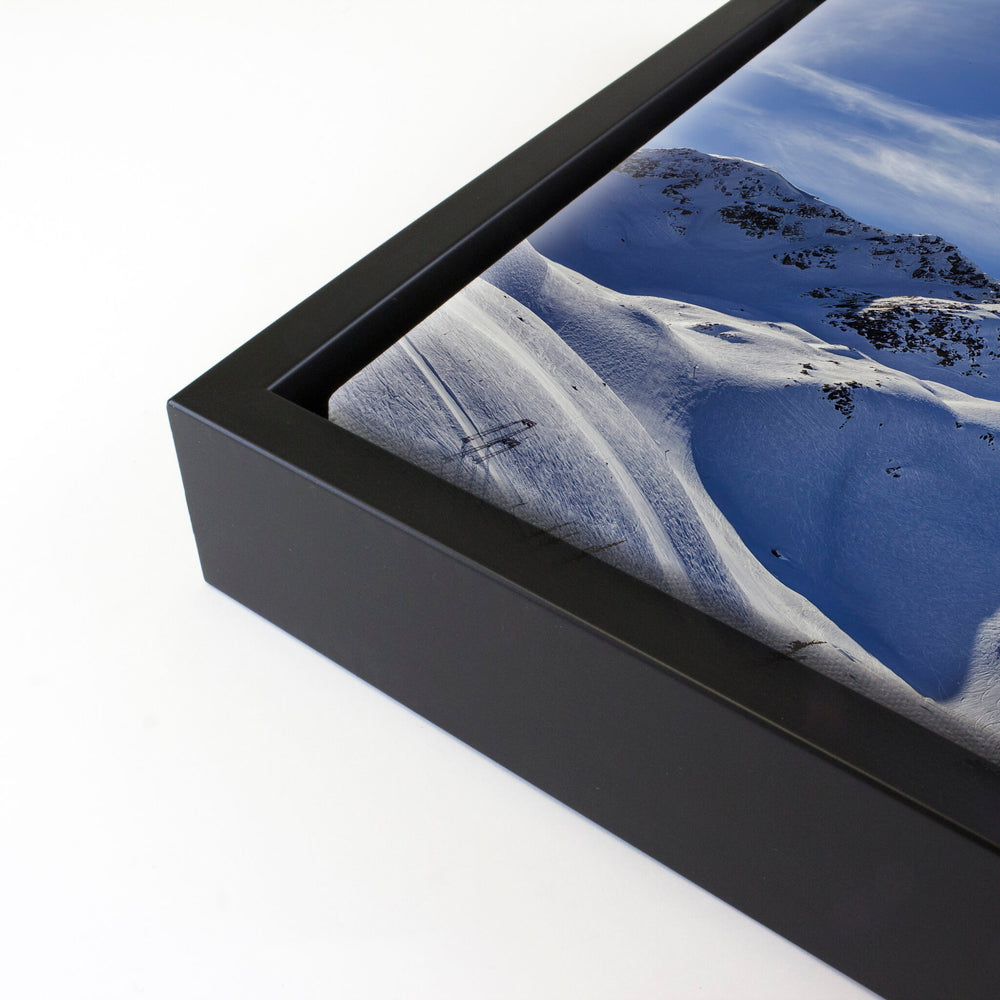 Choose the moulding your frame is to be made of, taking into consideration what would suit the artwork. If you are new to framing, our staff can assist and show you the options available. There are frames available for works on paper or canvas as well as shadow frames to add depth to your piece.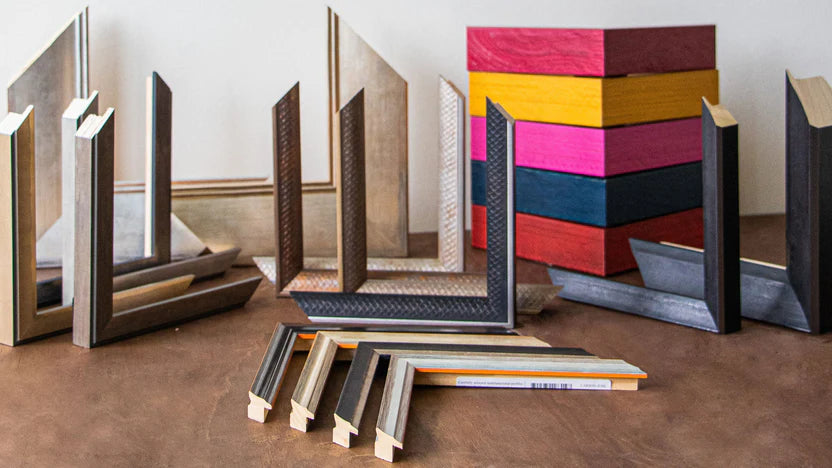 Choosing the right mat for your artwork is important to both the look of the framed piece and to the preservation of your artwork. Mats come in many colours and various thicknesses, from thin for a subtle look, to thick mats which offer added presence and drama. Available in regular, archival or museum quality, your selection will influence how long your paper remains in its ideal form.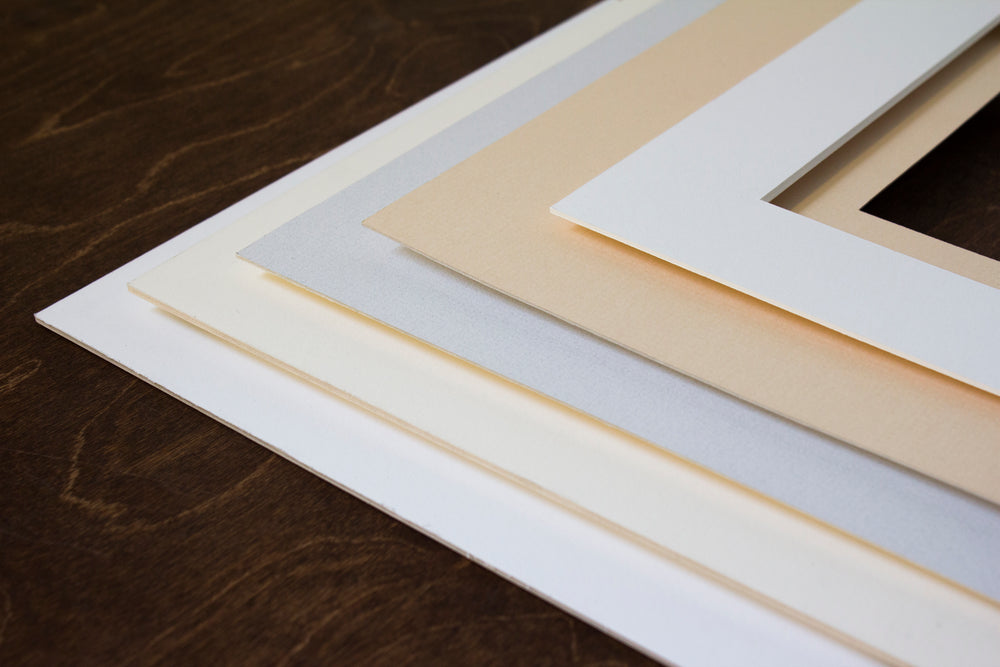 Choose Your Glass & Backing
The final components for your framing project are the glass and backing. There are various qualities of glass, each offering its own level of UV protection. Options include regular glass, plexiglass, conservation glass, non-glare, and museum glass.
Ready to take the first steps toward your very own custom frame?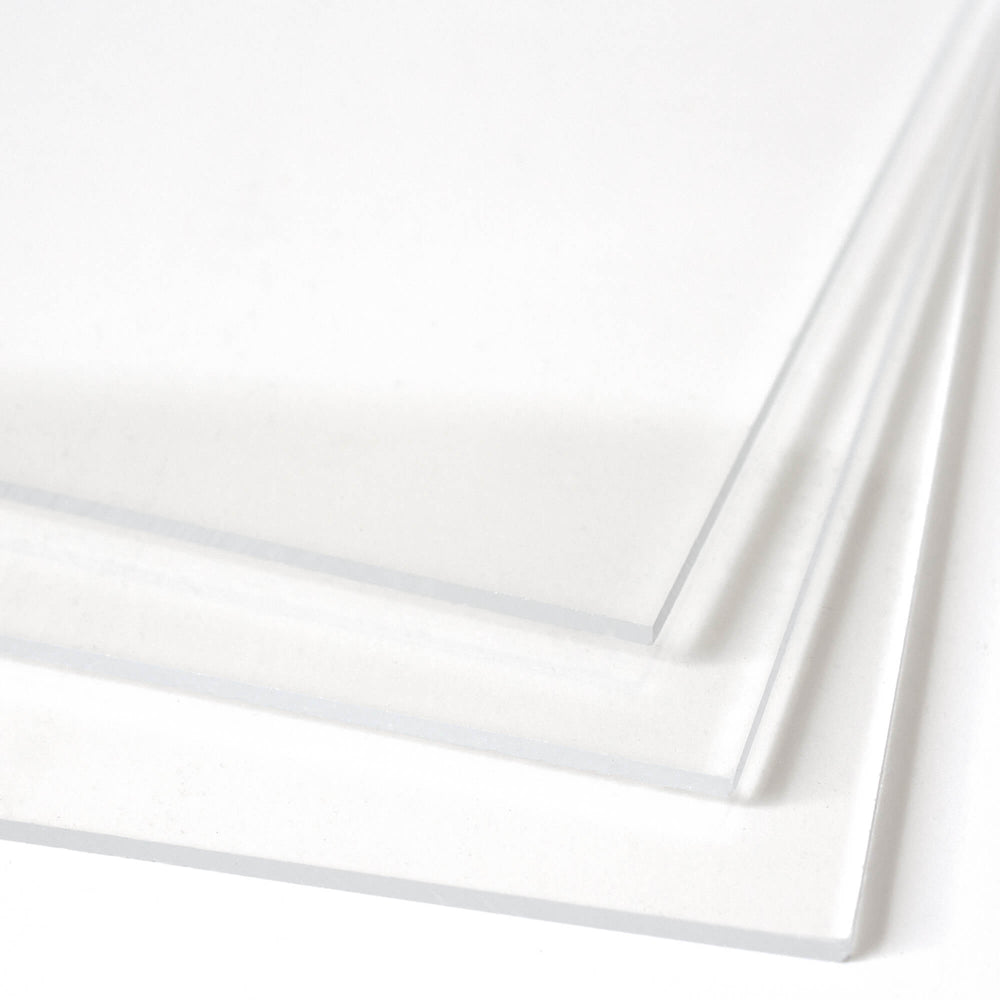 Opus Frame Assembly Service
Would you like us to assemble your frame? Our team of specialists can help prepare your frame, whether it's readymade, pre-cut, or custom made! Ask about a quote for our frame assembly service if you would like help putting all the pieces together – and relax as your masterpiece comes to life!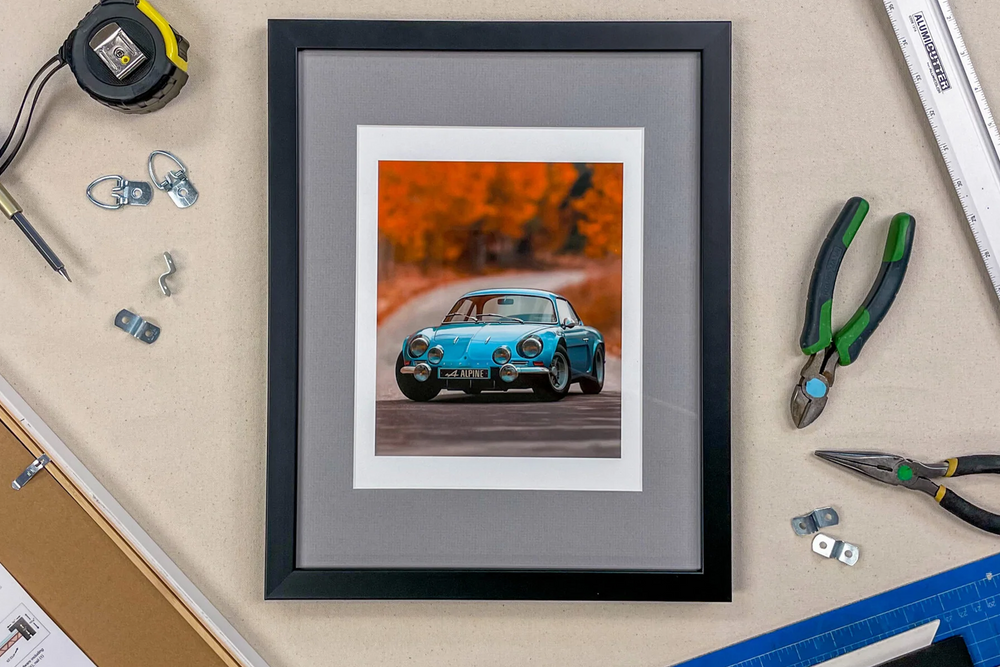 Talk To A Frame Specialist In-Store
Come in to our custom services department to place your order with our knowledgable team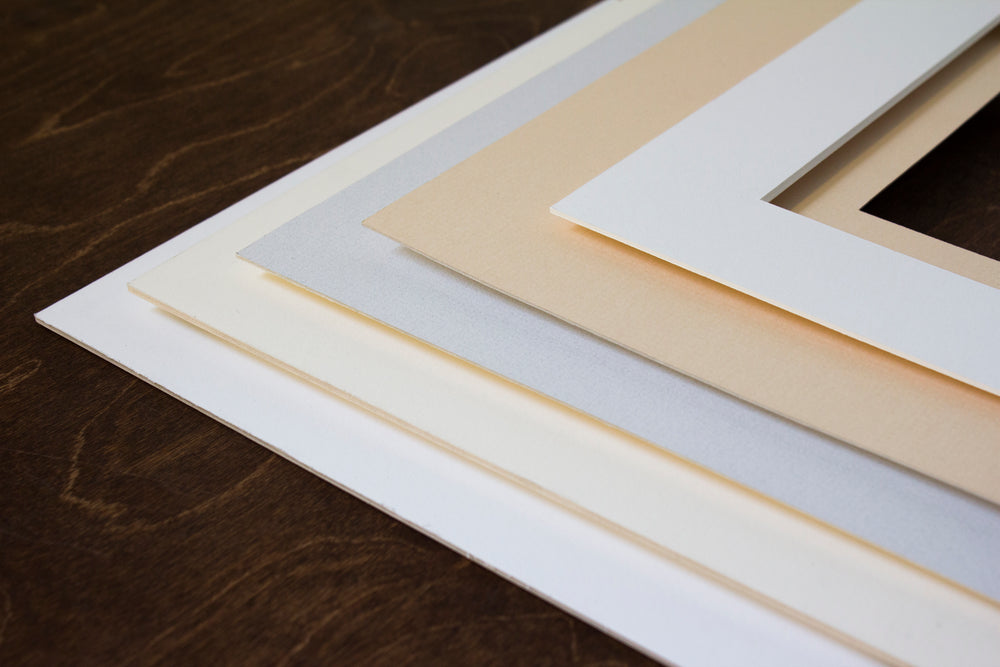 Shop Mats, Framing Tools, & Supplies
Explore our selection of framing mats, tools, and supplies. We have a wide selection of options that will assist you in completing your framing projects, from presentations to hanging and mounting.