We believe it is important to invest in and support students enrolled in fine arts courses as they strive to become the professional artists of tomorrow. This is why we offer the Opus A+ program, an annual membership that provides benefits to make learning and teaching fine art classes easier and more accessible to all.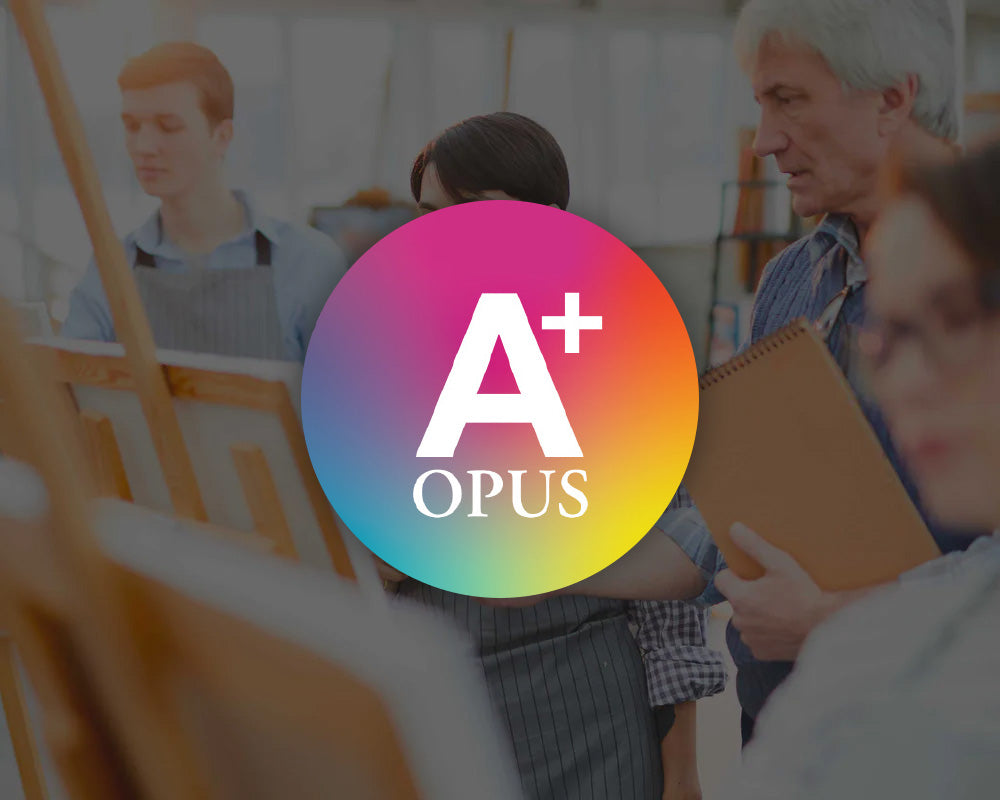 About The Membership
What is The Opus A+ Membership?
We believe that it's important to invest in students enrolled in the arts. This is why we're offering the Opus A+ Membership, an annual program that provides a discount of 10% off to full-time Canadian post-secondary students.
Find The Right Membership For You
Everyday Savings on Art Supplies
10% Savings off most art supplies
Everyday Savings on Fine Art Printing
10% Savings†
Everyday Savings on Framing
10% Savings on Custom and Readymade Frames†
Everyday Bulk Savings on Select Products
Additional discounts on bulk quantities of Opus branded frames, Opus Essential Paints, all sheets of paper, stretched canvas and printmaking plates
Personalized offers
Included
Sign Up & Get 10% OFF
| | |
| --- | --- |
| | Opus A+ |
| Everyday Savings on Art Supplies | 10% Savings off most art supplies |
| Everyday Savings on Fine Art Printing | 10% Savings† |
| Everyday Savings on Framing | 10% Savings on Custom and Readymade Frames† |
| Everyday Bulk Savings on Select Products | Additional discounts on bulk quantities of Opus branded frames, Opus Essential Paints, all sheets of paper, stretched canvas and printmaking plates |
| Personalized offers | Included |
| | Sign Up & Get 10% OFF |