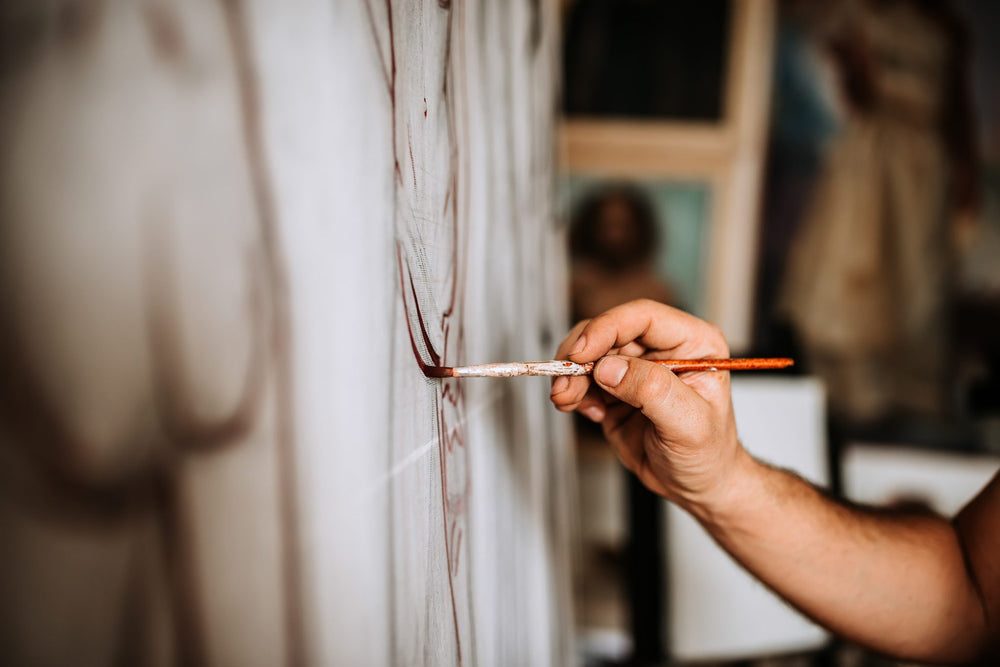 OPUS MEMBERSHIPS
Opus+ PRO
If art is your life and your livelihood, we invite you to speak with the manager at your preferred Opus location to find out if you are eligible for this rewarding membership program.
About The Membership
What is the Opus+ PRO Membership?
Professional artists, designers and photographers are the heart of our creative community and our art supply business, and in support of their artistic endeavours, Opus has formulated a special membership just for them.
Who is Eligible?
Artists who spend $2,500+ each year at Opus Art Supplies and agree to receive our communications are eligible to apply for Opus+ PRO Membership status which gives access to receive amazing benefits including personalized offers and exclusive promotions, everyday savings and bulk discounts, pre-order opportunities and sampling of new products and more. 
Find The Right Membership For You
Everyday Savings on Art Supplies
15% Savings on all brands of paint, medium, brushes, painting knives, paper & canvas. 10% Savings off most other art supplies
Everyday Savings on Fine Art Printing
15% Savings†
Everyday Savings on Framing
15% Savings on Custom and Readymade Frames†
Everyday Bulk Savings on Select Products
Additional discounts on bulk quantities of Opus branded frames, Opus Essential Paints, all sheets of paper, stretched canvas and printmaking plates
Personalized offers
Included
Advanced information & Preorder opportunities New Products
Included
Sampling of The Collection¹
Included
| | |
| --- | --- |
| | Opus+ PRO |
| Everyday Savings on Art Supplies | 15% Savings on all brands of paint, medium, brushes, painting knives, paper & canvas. 10% Savings off most other art supplies |
| Everyday Savings on Fine Art Printing | 15% Savings† |
| Everyday Savings on Framing | 15% Savings on Custom and Readymade Frames† |
| Everyday Bulk Savings on Select Products | Additional discounts on bulk quantities of Opus branded frames, Opus Essential Paints, all sheets of paper, stretched canvas and printmaking plates |
| Personalized offers | Included |
| Advanced information & Preorder opportunities New Products | Included |
| Sampling of The Collection¹ | Included |
| | |