Van Gogh Watercolour Tube Set of 12 x 10ml tubes
Regular price

Sale price

$93.40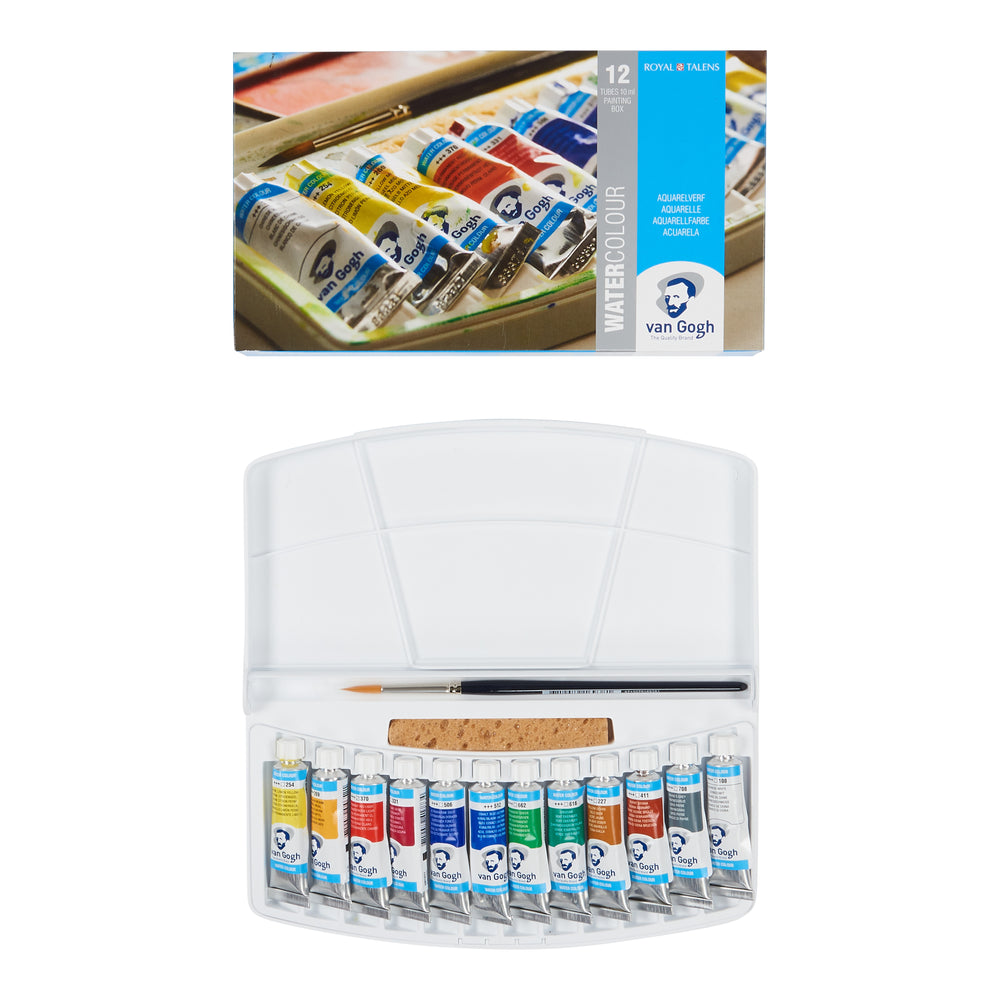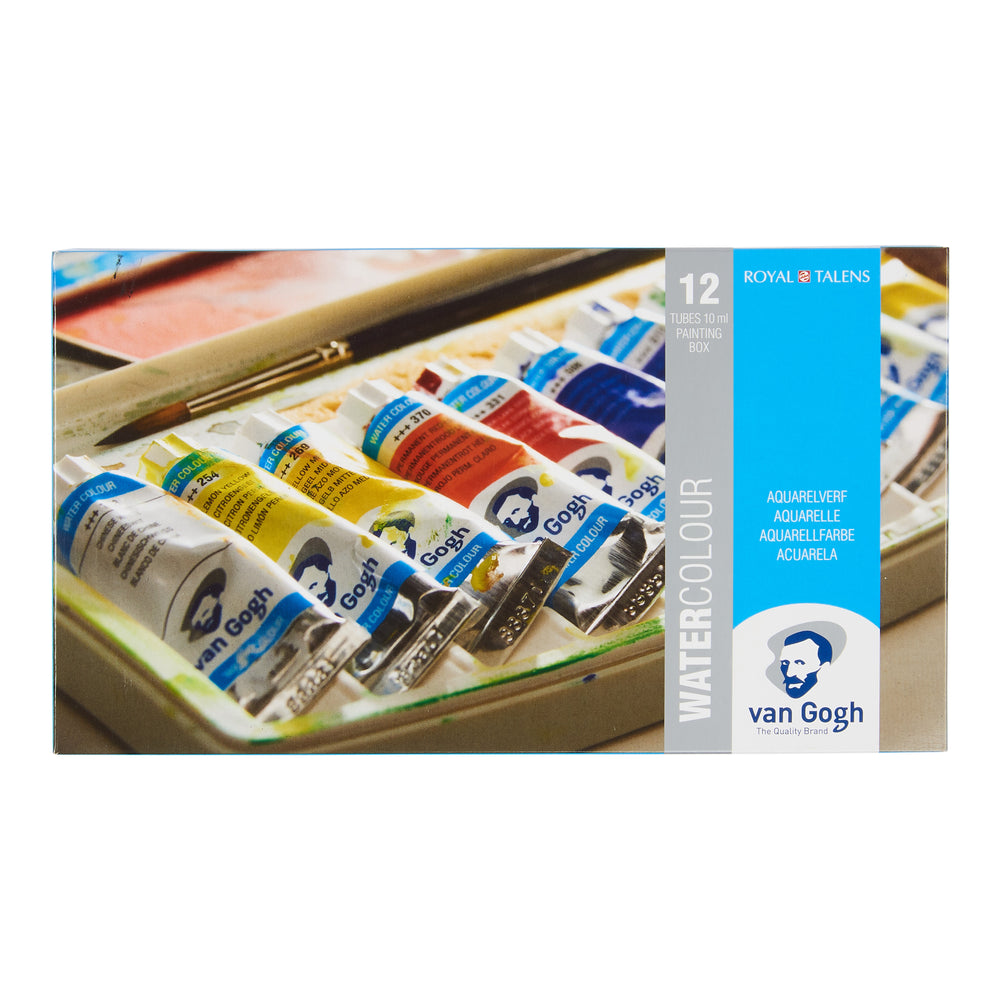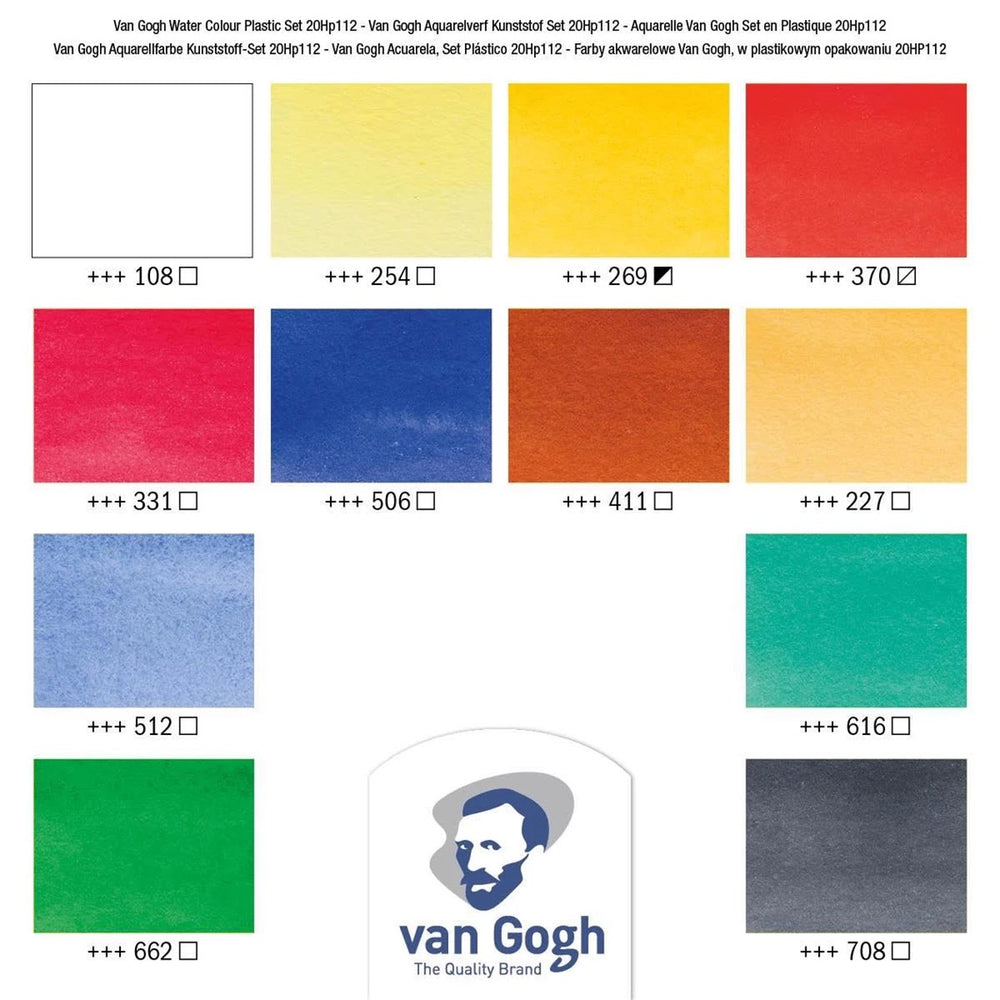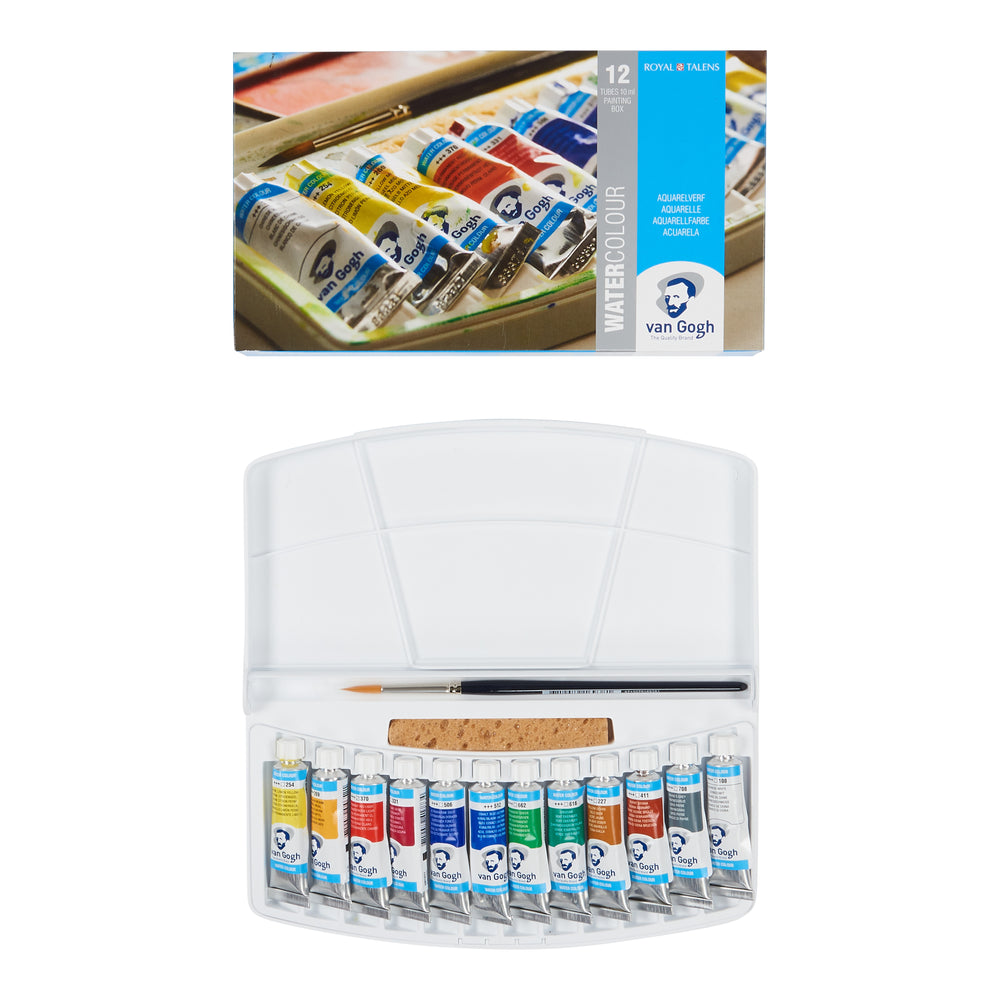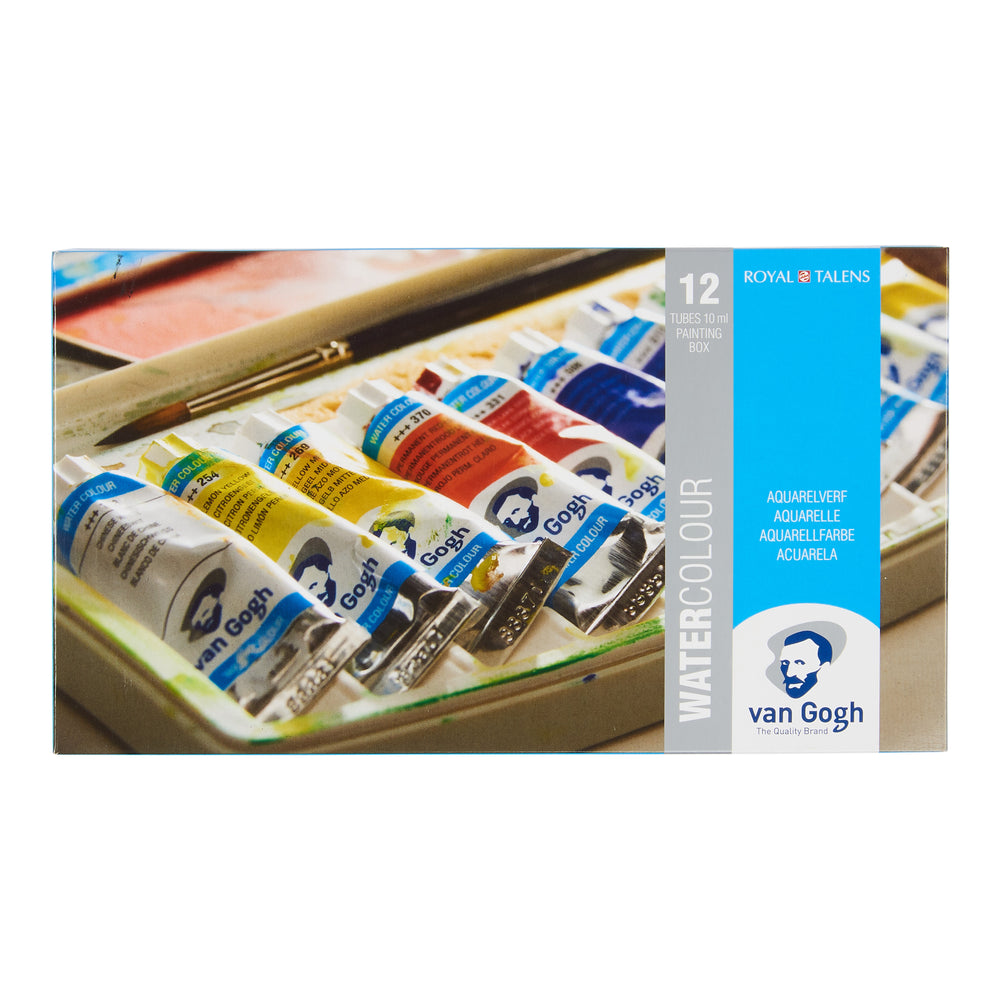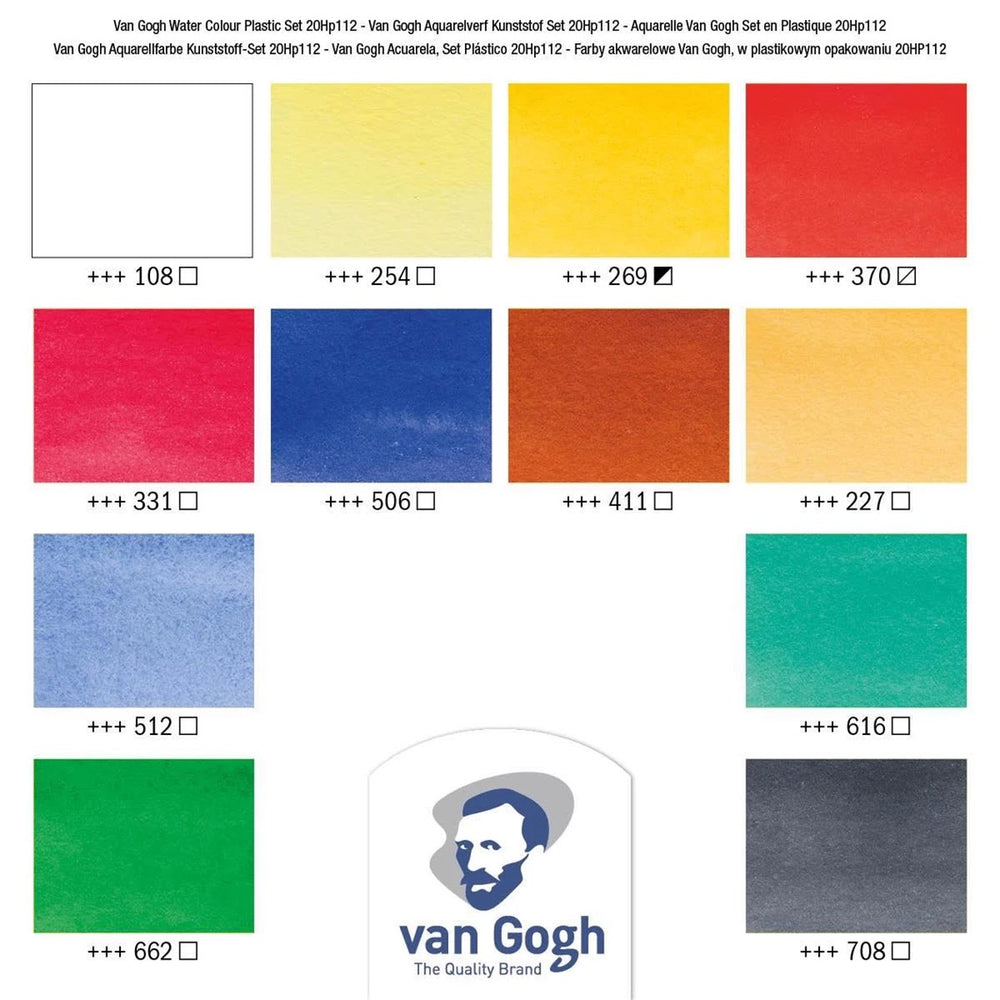 Van Gogh Watercolour Tube Set of 12 x 10ml tubes
Regular price

Sale price

$93.40
Available For Delivery:
(7 available)
Coquitlam

(7 available)

Downtown Vancouver

(4 available)

Granville Island

(4 available)

Kelowna

(3 available)

Langley

(3 available)

North Vancouver

(2 available)

Victoria

(6 available)

ECU

(0 available)
Let your watercolour paintings shine with the great economy, beautiful transparency and intense colours.
Van Gogh Watercolour paints feature high colour purity, and allows for easy mixing and washes with nuanced hues. The uniform viscosity through all the paints give you consistent working properties so you get to know your paints quickly.
Rated at 100 years lightfast under museum conditions, your paintings will remain vibrant for years, even when thinned a great deal. Great watercolours at a great price. Available in 40 colours in 10ml tubes and 2 sets.
Grade
Student
Viscosity
Medium
Availability
40 × 10 ml
2 sets
Van Gogh Watercolour Tube Set of 12 x 10ml tubes