Richeson Best Aluminum Pro Bar - Assembly Kit
Regular price

Sale price

$62.10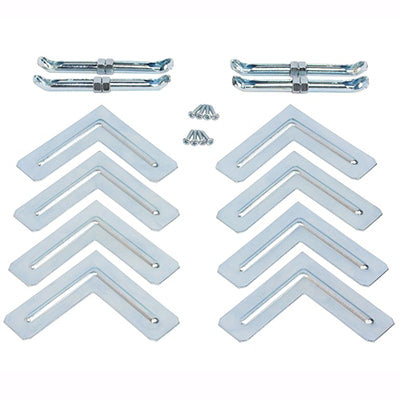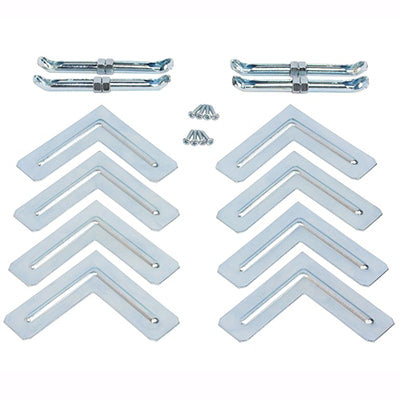 Richeson Best Aluminum Pro Bar - Assembly Kit
Regular price

Sale price

$62.10
Available For Delivery:
(0 available)
Coquitlam

(0 available)

Downtown Vancouver

(0 available)

Granville Island

(5 available)

Kelowna

(1 available)

Langley

(0 available)

North Vancouver

(0 available)

Victoria

(6 available)
The assembly kit is recommended for all Richeson Best Aluminum Pro Bars.
Use one pack (4 corners) of the included Metal Frame Corners for small frames; for heavy pieces or frames over 36" in length, use two packs.
The included set of four BEST Corner Keys provide additional support to your stretched canvas while giving you the option to expand the corners to adjust the tension of the canvas. With just the turn of a nut, you can use this essential tool to expand the corner, tightening your canvas; reversing this process allows the canvas to relax to its original dimensions. Mount the keys using the included screws in the pre-drilled holes on the Aluminum Pro Bars. If you'd like a different placement, you can also making your own holes in the aluminium with a 3⁄32" drill bit.
In addition to the items included in this kit, you also need to have a rubber mallet, a 3/32" drill bit and drill or a screwdriver, and a 1/2" wrench to assemble your stretcher frame.
The Richeson Best Aluminum Pro Bar - Assembly Kit includes:
8 - Metal Frame Corners (2 packs of 4)
4 - BEST Corner Keys
8 - 16mm (5/8") Screws