Pébéo Selection Studio Acrylics Set of 10
Regular price

Sale price

$31.50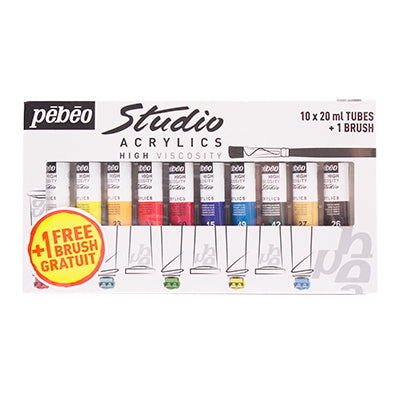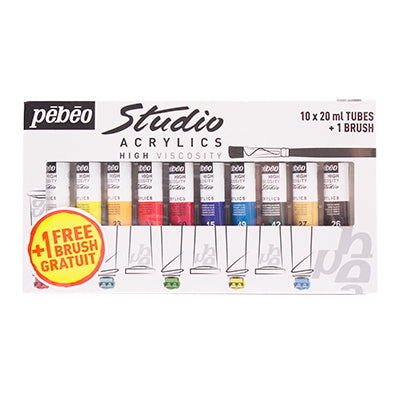 Pébéo Selection Studio Acrylics Set of 10
Regular price

Sale price

$31.50
Available For Delivery:
(16 available)
Coquitlam

(3 available)

Downtown Vancouver

(1 available)

Granville Island

(3 available)

Kelowna

(0 available)

Langley

(3 available)

North Vancouver

(0 available)

Victoria

(0 available)
Pébéo Studio Acrylics are a high viscosity studio-grade paint that is optimally suited for mixed media applications.
Their thick consistency is well-suited for working in dimension or layers, and it adheres well for collage work. The vivid, deep, and richly pigmented colours are easy to mix, and feature good lightfastness.
When dry, the paint has a satin finish that is permanent, with a flexible paint film. Ideal for use with mixed media techniques, especially when combined with mediums.
The Selection Set features 10 tubes of 20 ml Pébéo Studio Acrylic in Titanium White, Opaque Primary Yellow, Cadmium Yellow Medium Hue, Cadmium Red Hue, Primary Magenta, Dark Ultramarine Blue, Opaque Primary Cyan, Phthalocyanine Green, Yellow Ochre, Mars Black.
The set also includes a brush, making it a complete gift set!
Perfect starter set!
Bought this set for a class and love the paints, very silky and vibrant, and it's actually the perfect amount of paint for a dabbler.