GOLDEN Glass Bead Gels
Regular price

$0.00 $0.00

Sale price

$26.99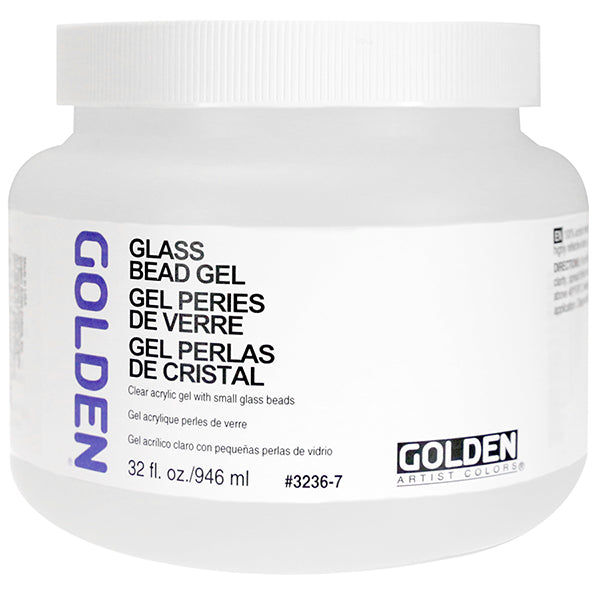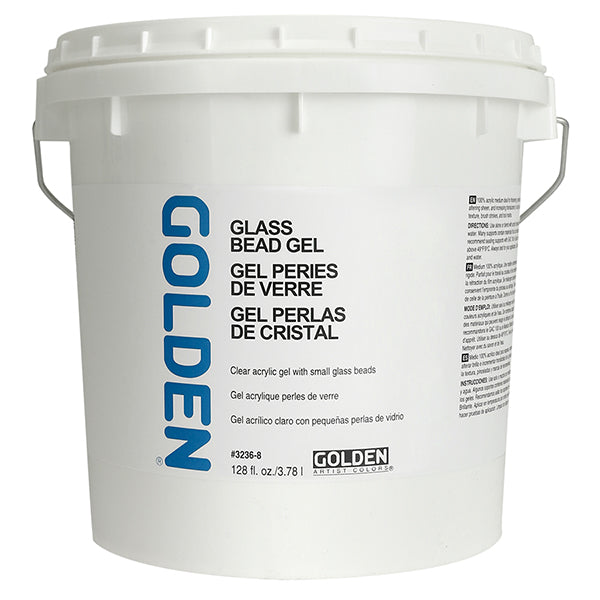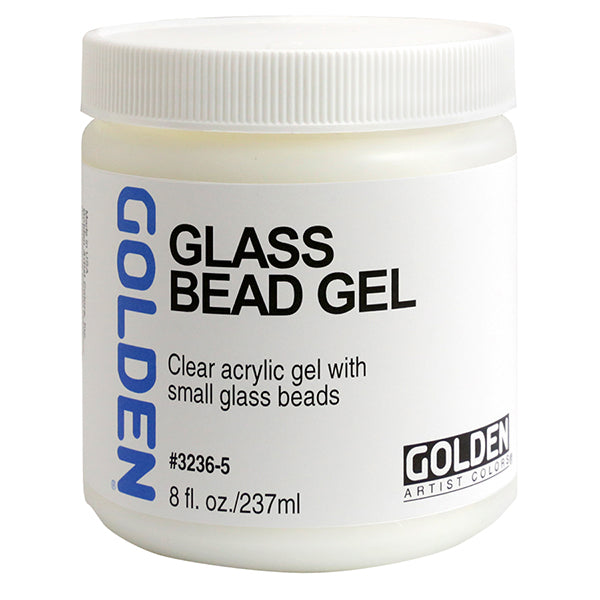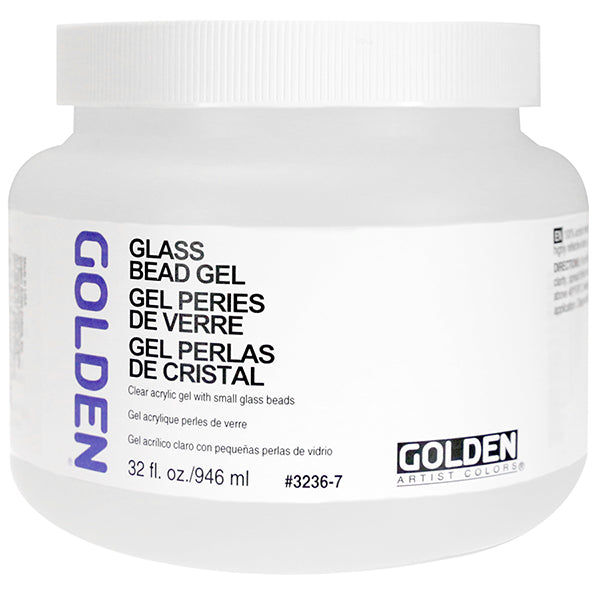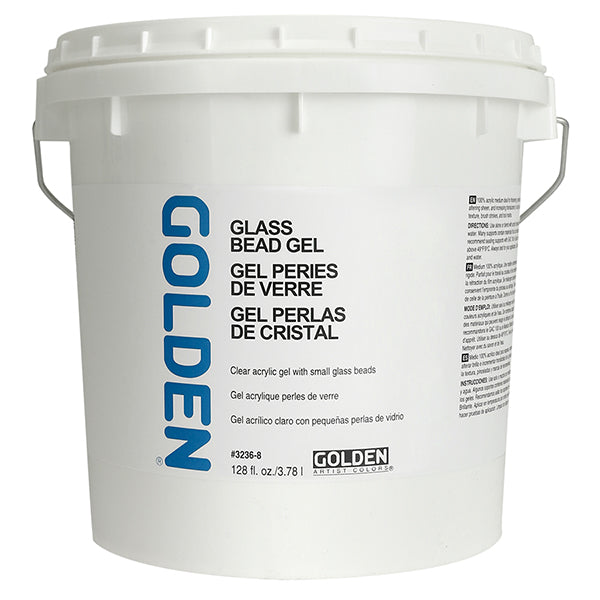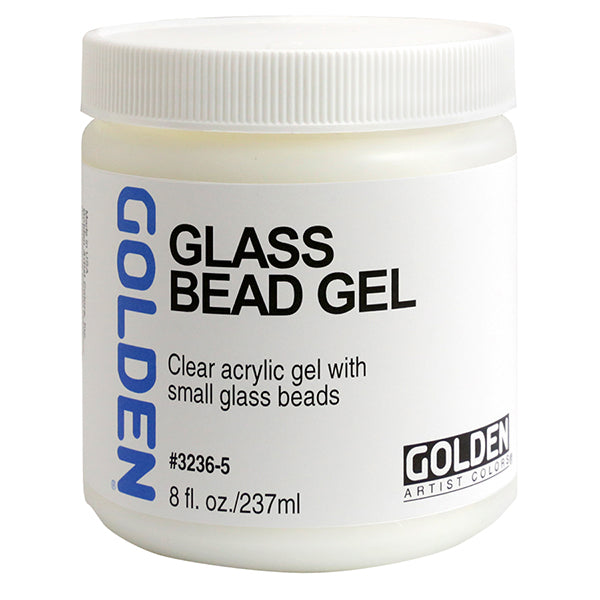 GOLDEN Glass Bead Gels
Regular price

$0.00 $0.00

Sale price

$26.99
Available For Delivery:
(4 available)
Coquitlam

(3 available)

Downtown Vancouver

(3 available)

Granville Island

(6 available)

Kelowna

(5 available)

Langley

(4 available)

North Vancouver

(3 available)

Victoria

(5 available)

ECU

(0 available)
GOLDEN Glass Bead Gel has a coarse texture in a Heavy Body gel which holds peaks. It is made with genuine glass beads giving a unique visual effect, like condensation on glass, which is best seen when a thin film of the gel is used, allowing the most light to reach the beads.
This gel can be made to appear similar to Coarse Pumice Gel or Clear Granular Gel by mixing with enough paint to hide the appearance of the glass beads.
| | |
| --- | --- |
| Transparency | Semi-Transparent |
| Viscosity | Viscous |
| Texture | Coarse |
| Finish | Gloss |
| For Use With | Acrylics, Collage, Mixed Media |
Great acrylic medium to add texture. Mixes well with Golden Acrylics, Opus Essential Acrylics, Liquitex Acrylics and Kroma Acrylics. Dries slightly soft, so it holds on Canvas. Varnishes well. Happy with it!
Trying to get rid of glass bead texture
I applied the glass beads at the bottom of an acrylic painting hoping it would look like sand. It didn't so I added several layers of paint but the the regular glass bead texture just seemed to amplify.
Be sure you want that type of texture in the area you put it. I could add some knife strokes but I think it would be too distracting at the bottom of the painting as I wanted the emphasis on the figure in the water above.
Perhaps I should have scrubbed them off in the first layer with alcohol? I do love experimenting with all of the different media.
Golden Glass Bead Gel
I love this material! So versatile to apply textures, from very subtle to very vivid. I sometimes mix it with paint, sometimes paint over it. It is easy to combine with other gels for infinite texture variations.