Faber-Castell World Colors - Beeswax Crayons Set of 15
Regular price

$0.00 $0.00

Sale price

$23.80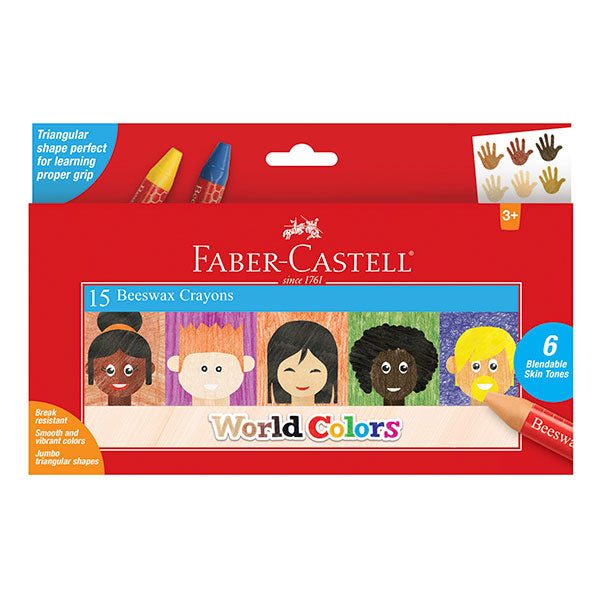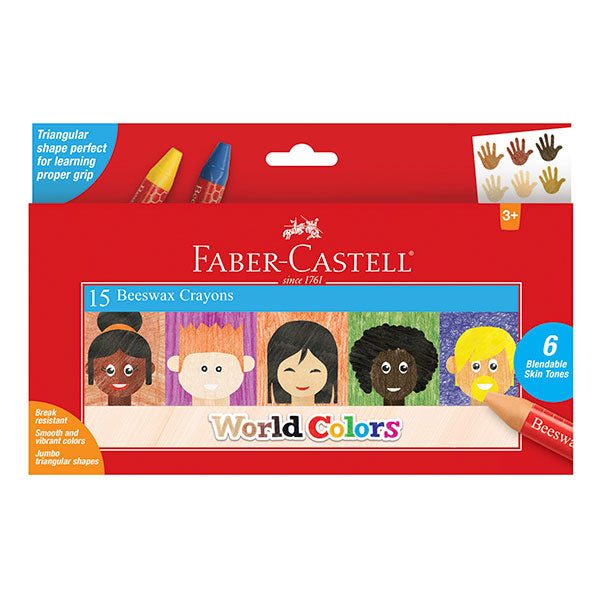 Faber-Castell World Colors - Beeswax Crayons Set of 15
Regular price

$0.00 $0.00

Sale price

$23.80
Available For Delivery:
(0 available)
Coquitlam

(0 available)

Downtown Vancouver

(0 available)

Granville Island

(2 available)

Kelowna

(1 available)

Langley

(0 available)

North Vancouver

(6 available)

Victoria

(1 available)

ECU

(0 available)
Celebrate diversity and self-expression with beeswax crayons that allow you to create any skin tone by blending and drawing!
Faber-Castell beeswax crayons come in a unique giant, triangle shape making them easy to draw with and unable to roll off of a table.
This crayon set comes with 9 vibrant colors and 6 blendable skin-toned colors to create art that will pop off the page with little effort.
From 6 basic colors you can create a multitude of skin tones through easy to do blending techniques
Contents Include:
Red
Yellow
Blue (Cobalt)
Green
Orange
Purple
Rose (Rose Madder)
White
Black
Brown
Peach (Pale Orange)
Terracotta (Raw Sienna)
Mustard (Yellow Ochre)
Dark Brown (Van Dyke Brown)
Pale Brown
Ages: 3+