Enkaustikos Hot Sticks Encaustic Wax Paint Set Earth Tones Set of 5
Regular price

$0.00 $0.00

Sale price

$38.30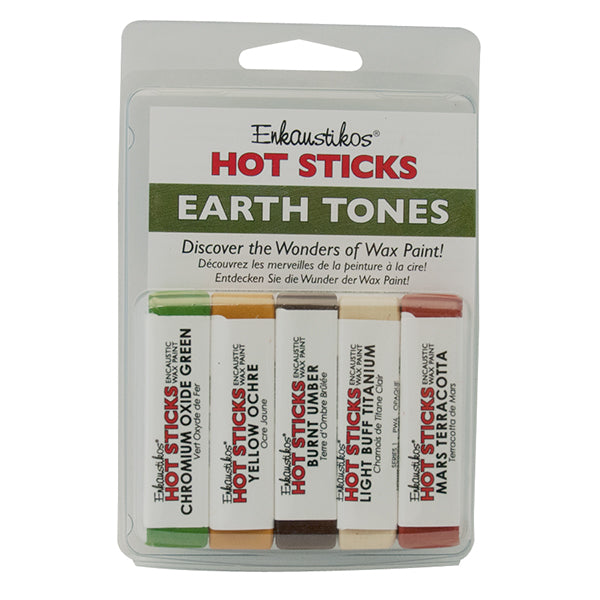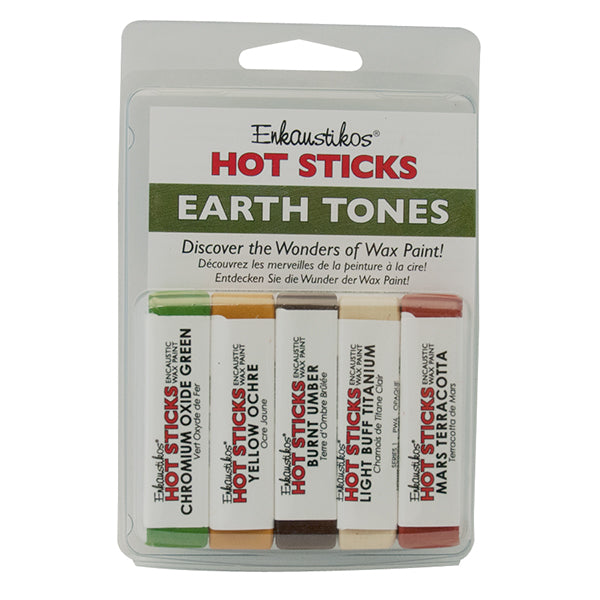 Enkaustikos Hot Sticks Encaustic Wax Paint Set Earth Tones Set of 5
Regular price

$0.00 $0.00

Sale price

$38.30
Available For Delivery:
(3 available)
Coquitlam

(1 available)

Downtown Vancouver

(3 available)

Granville Island

(2 available)

Kelowna

(3 available)

Langley

(1 available)

North Vancouver

(2 available)

Victoria

(3 available)

ECU

(0 available)
These sets are a great way to get started in encaustic painting or expand your palette.
Enkaustikos Hot Sticks are rich, creamy, and vibrant encaustic paints used for encaustic painting, printmaking, rubbings, and a multitude of mixed media techniques. These professional quality colours can be melted directly on your hot palette to use with your brush or can be applied directly onto a heated substrate.
They are made from beautiful pigments, the finest Damar Resin, and United States Pharmaceutical Grade (USP) Beeswax: contain no bleach or synthetic adulterants. The 13 ml sticks are available in 86 colours, including 75 single pigment paints which provide the cleanest, brightest and strongest colours for clean colour mixing, resulting in a greater scope of mixes and bright, strong colour results.
Try Hot Sticks colours with Enkaustikos Hot Sticks Wax Medium and XD Wax Medium for basecoats, topcoats, and glazing techniques.
Earth Tones set contains: Mars Terracotta, Chromium Oxide Green, Burnt Umber, Yellow Ochre, and Light Buff Titanium.