Cobra Water Mixable Oil - Set of 10
Regular price

Sale price

$166.80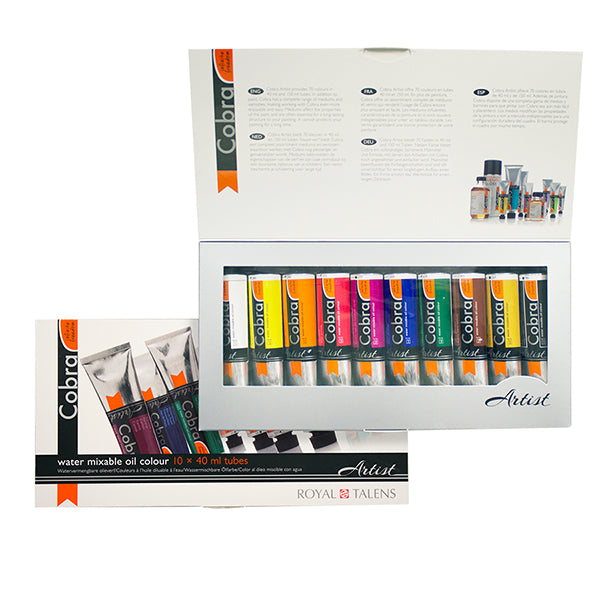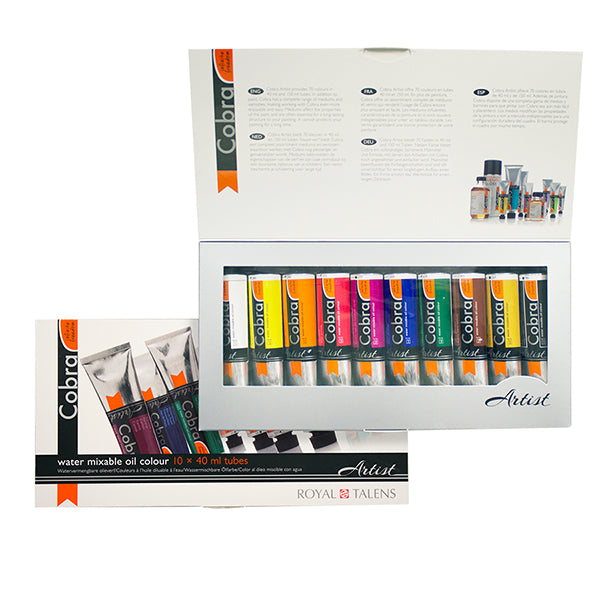 Cobra Water Mixable Oil - Set of 10
Regular price

Sale price

$166.80
Available For Delivery:
(4 available)
Coquitlam

(3 available)

Downtown Vancouver

(3 available)

Granville Island

(7 available)

Kelowna

(3 available)

Langley

(4 available)

North Vancouver

(2 available)

Victoria

(3 available)

ECU

(0 available)
Stop worrying about solvents and start using oils!
Artist-quality Cobra Water Mixable Oil Paints can be mixed with water, yet they look the same as traditional oil paints once dry. These paints have the highest degree of lightfastness, and can be used with hog bristle or synthetic brushes. They also clean up easily with soap and water.
This set contains 10 tubes of the 40ml: Titanium White, Permanent Yellow Light, Permanent Orange, Pyrrole Red, Permanent Red Violet Light, Ultramarine, Permanent Green Deep, Burnt Sienna, Yellow Ochre, Ivory Black