Beginning Acrylic by S. Billedeaux Gerts
Regular price

Sale price

$28.95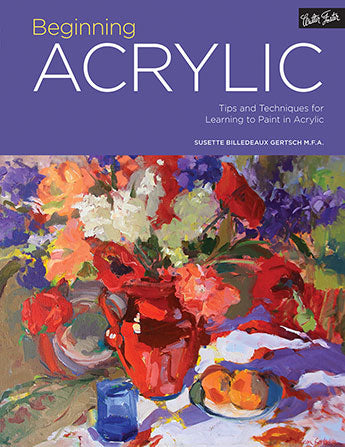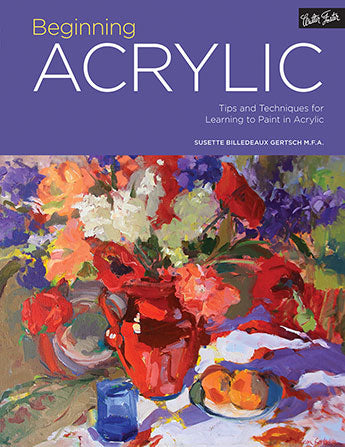 Beginning Acrylic by S. Billedeaux Gerts
Regular price

Sale price

$28.95
Available For Delivery:
(0 available)
Coquitlam

(0 available)

Downtown Vancouver

(0 available)

Granville Island

(1 available)

Kelowna

(0 available)

Langley

(0 available)

North Vancouver

(0 available)

Victoria

(0 available)

ECU

(0 available)
Beginning Acrylic teaches aspiring artists everything they need to know to get started painting in acrylic.
From choosing the right paper, brushes, and paints to basic painting tips and techniques, this beginner's guide to acrylic painting is bursting with valuable exercises and advice to help artists master this colorful and approachable medium.
Gerts guides beginners through an exploration of acrylic painting with easy-to-understand concepts and step-by-step methods, including how to paint a variety of skies, trees, mountains, roads, clouds, and waterscapes from start to finish. Building on these basic, fundamental techniques, novice artists can practice their craft with step-by-step painting projects that are broken down and explained with large, detailed images and examples.
Great book
Exactly what it promises.