Beam Empty Paintstone Palette Set of 4 - Sugar Maple
Regular price

$0.00 $0.00

Sale price

$12.50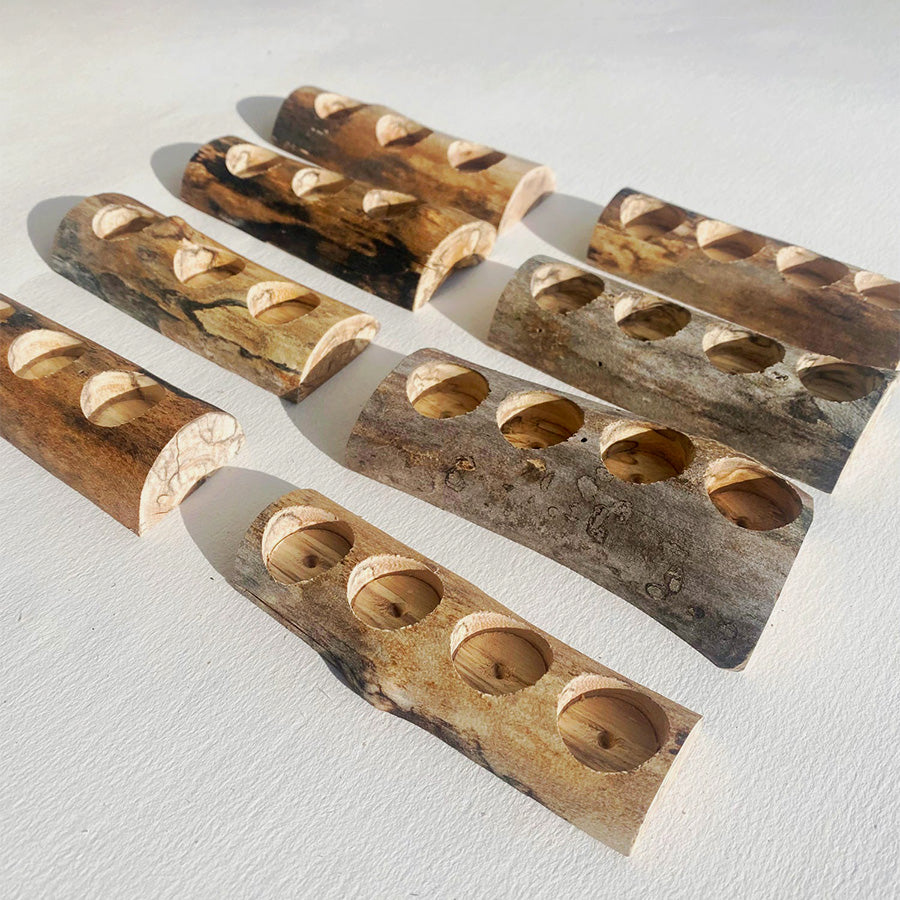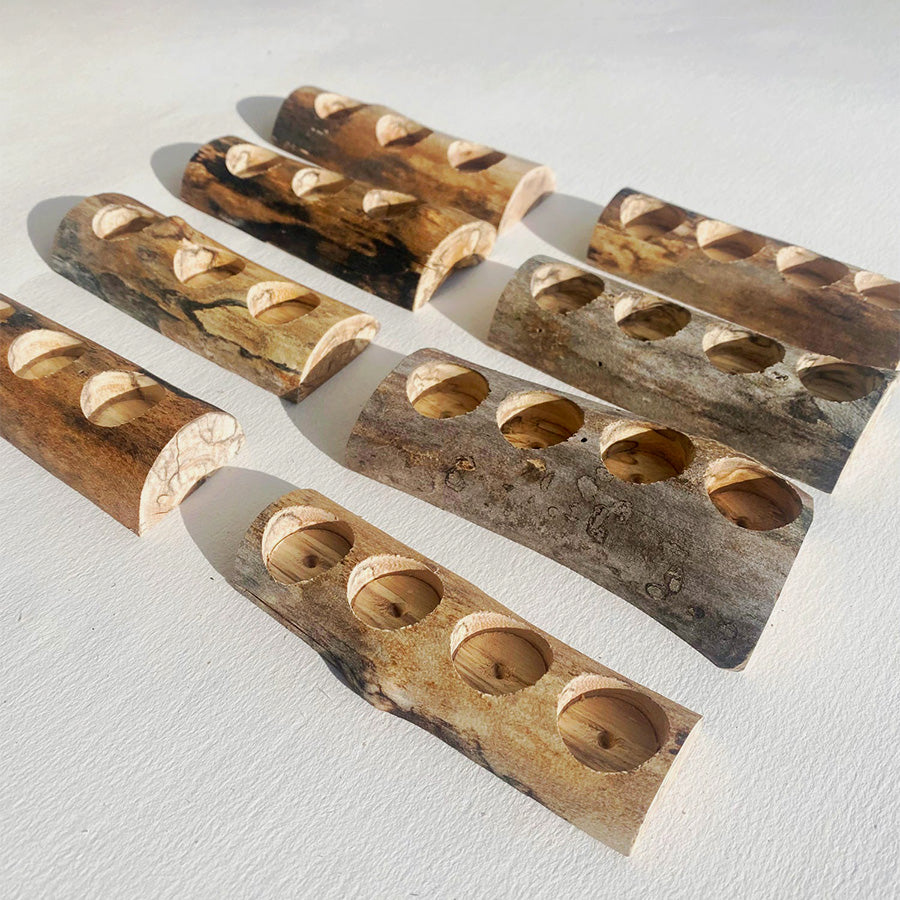 Beam Empty Paintstone Palette Set of 4 - Sugar Maple
Regular price

$0.00 $0.00

Sale price

$12.50
Available For Delivery:
(3 available)
Granville Island

(2 available)

Victoria

(3 available)

Kelowna

(3 available)

Langley

(2 available)

North Vancouver

(4 available)

Downtown Vancouver

(3 available)

Coquitlam

(0 available)

ECU

(0 available)
Sugar Maple Palettes for Beam Paintstones
Sugar Maple Palettes carefully gathered from Anong Beam's family sugar bush, where they make maple syrup.
Sized to fit 4 Beam Paints' standard Paintstones. (7/8")
These small pieces of wood come from the magical Inaatig in our Ojibwe language or Acer saccharum in Latin, finally Sugar Maple in English. Every spring we tap hundreds of these trees when the nights are freezing but the day is above zero and the sun is shining. It's a time of getting together, hard work, and family. It doesn't hurt the tree and this same acreage we live on has been caretaken by our families since and before the treaties of our area were signed. It takes 40 litres of sap to make one litre of maple syrup!
Part of caring for the trees is carefully removing some dry branches, these palettes are made from those offcuts. I have always loved the strength and feeling of them, like a living stone.
- Anong Beam
We've selected Beam Paints to join our eco-conscious art materials collection for their commitment to plastic-free and locally sourced materials.
Plastic-Free Watercolour Palette: Their watercolour palettes feature paints set in birch or cedar off-cuts from a nearby lumber operation.
Plastic-free paintstones: Their version of half-pan watercolour paints, paintstones, are wrapped in beeswaxed canvas instead of set plastic.
Locally sourced materials: Beam uses birch off-cuts from a nearby lumber operation for our palettes and locally sourced pigments.
Small-batch production: Beam paints are handmade in small batches, ensuring the highest quality while minimizing waste and reducing our environmental impact.
100% vegan: Beam's premium paints are made with non-toxic, plant-based ingredients, making them safe for artists and the environment.
To shop the full collection of eco-friendly materials, visit Eco-Conscious Art Materials at Opus