Gamblin Solvent-Free Fluid Painting Medium - 4oz
Regular price

Sale price

$16.49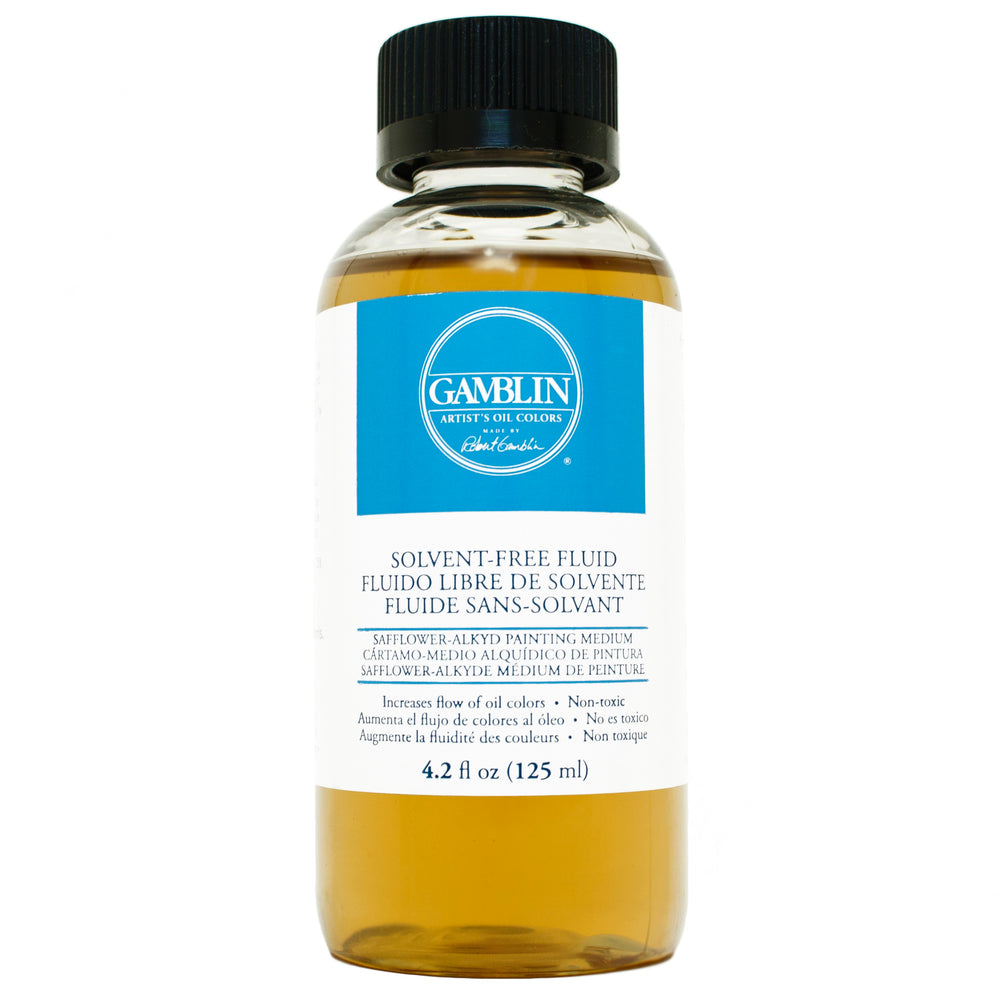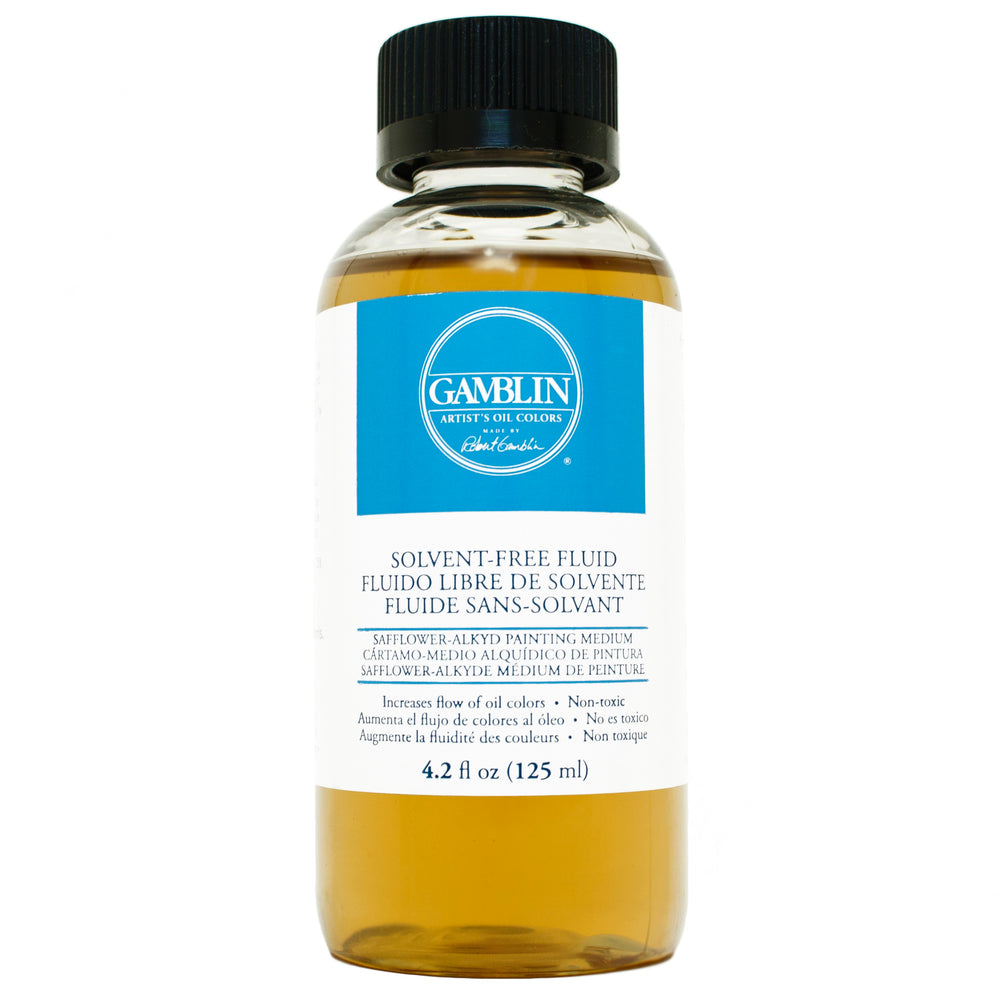 Gamblin Solvent-Free Fluid Painting Medium - 4oz
Regular price

Sale price

$16.49
Available For Delivery:
(37 available)
Coquitlam

(4 available)

Downtown Vancouver

(4 available)

Granville Island

(5 available)

Kelowna

(4 available)

Langley

(3 available)

North Vancouver

(3 available)

Victoria

(4 available)

ECU

(0 available)
Gamblin Solvent-Free Fluid Painting Medium gives oil colours more flow and transparency. It has a moderately fast drying rate, and increases gloss. Made from safflower oil and alkyd resin, this medium is non-toxic, and contains no Gamsol or petroleum distillates.
To ensure proper drying, and to prevent beading-up of paint layers, Solvent-Free Fluid should be used in moderation with oil colours – no more than 25% by volume. To avoid wrinkling, apply mixtures of Solvent-Free Fluid and oil colours thinly. For underpainting, adding Gamsol to Solvent-Free Fluid is recommended.
To paint solvent-free, we recommend Gamblin Safflower Oil for cleaning brushes while you are working. After your painting session, brushes can be further cleaned using Gamsol and/or soap and water.
We are proud to have Gamblin in the Eco-Conscious Art Materials Collection at Opus Art Supplies.
Sustainable ingredients: Gamblin uses renewable plant-based oils, such as safflower and linseed, to create their oil paints, which are grown without the use of harmful pesticides or chemicals. They also use sustainably sourced natural earth pigments, and avoid synthetic pigments that can harm the environment.
Lead-free pigments: Gamblin's oil paints are made with lead-free pigments, which are safer for artists and the environment.
Reduction of hazardous waste: Gamblin has implemented a number of initiatives to reduce hazardous waste in their production process, including the use of a closed-loop water cooling system, which recycles water and reduces the amount of waste water produced. They also use non-toxic solvents and have implemented a recycling program for their packaging materials.
Solvent-free mediums for a cleaner and safer artist work environment: Gamblin offers a range of solvent-free mediums, which eliminate the need for traditional solvents like mineral spirits, making the studio environment cleaner and safer for artists. These mediums are made with plant-based oils and natural resins, and are also biodegradable.
To find more eco-conscious art materials, visit our collection here.