GOLDEN Airbrush Mediums
Regular price

$0.00 $0.00

Sale price

$41.99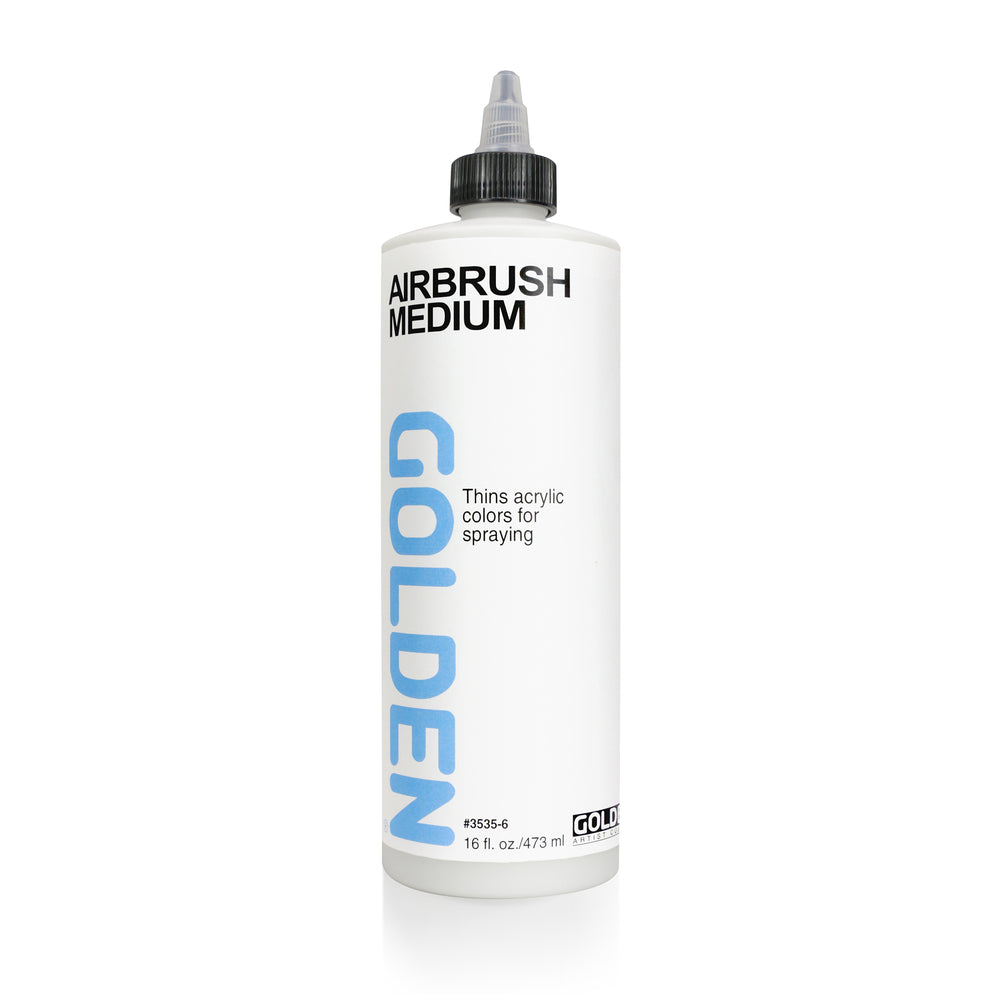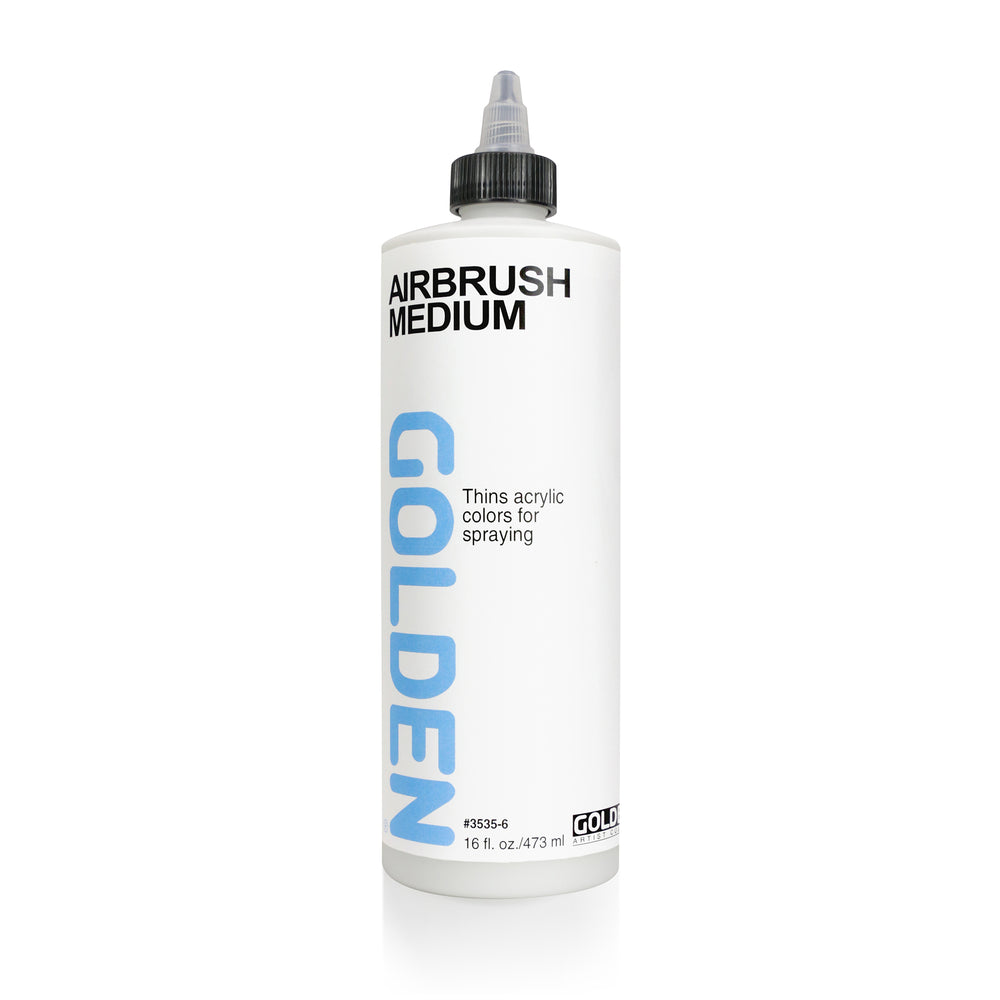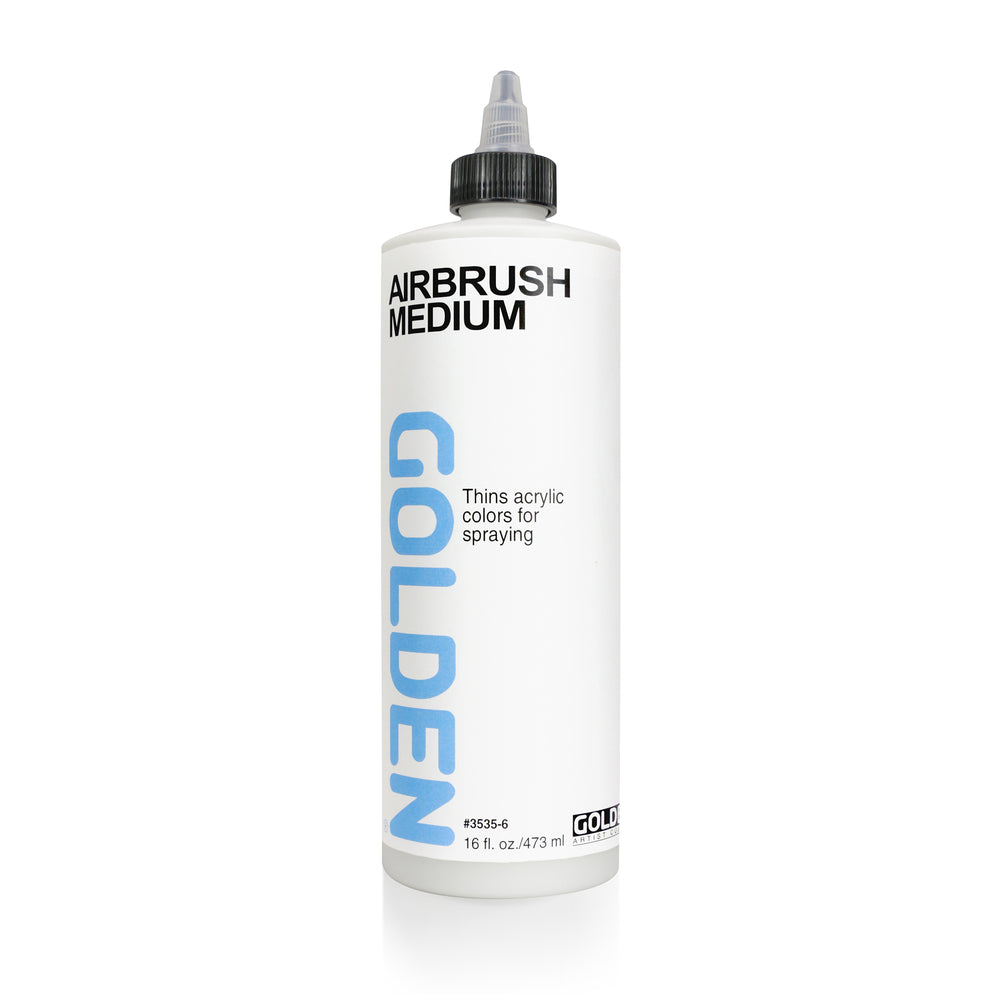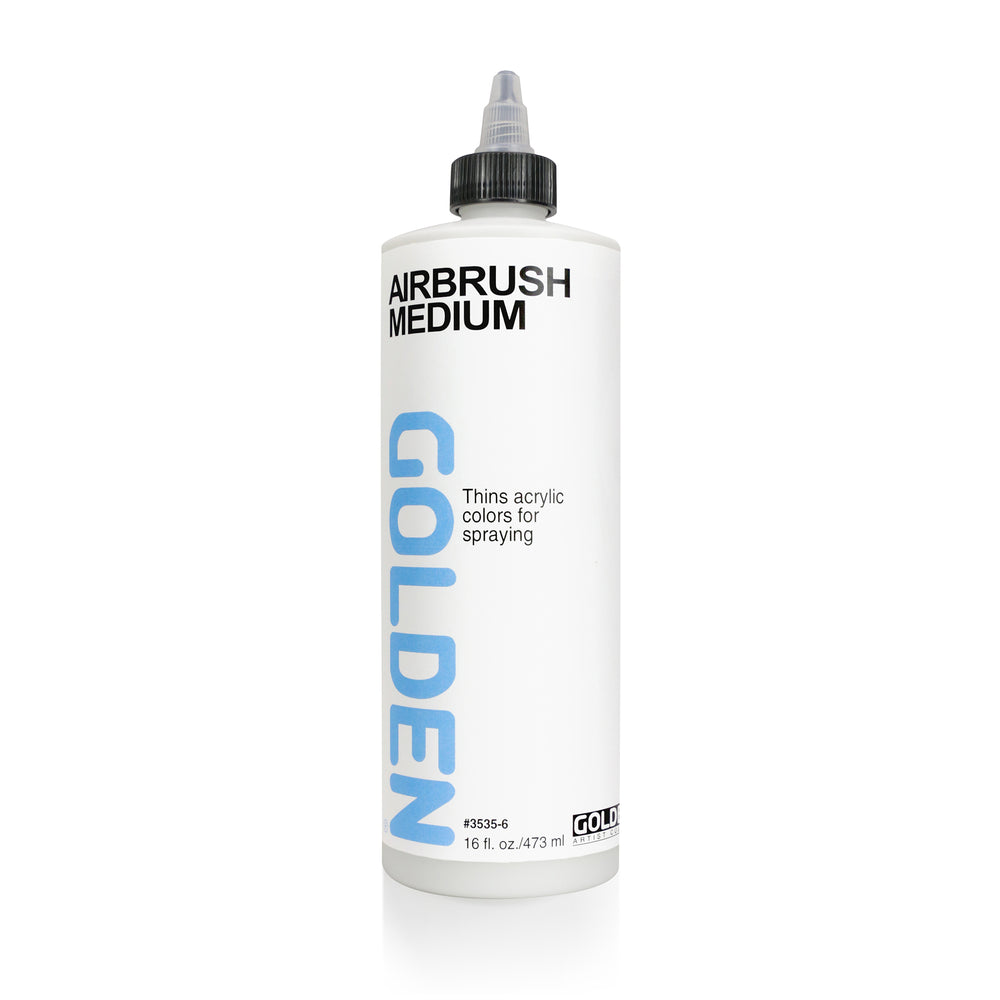 GOLDEN Airbrush Mediums
Regular price

$0.00 $0.00

Sale price

$41.99
Available For Delivery:
(2 available)
Granville Island

(4 available)

Victoria

(3 available)

Kelowna

(4 available)

Langley

(2 available)

North Vancouver

(1 available)

Downtown Vancouver

(3 available)

Coquitlam

(3 available)

ECU

(0 available)
Reduce your acrylics for Spray Applications.
GOLDEN Airbrush Medium is a 100% acrylic-based medium designed to modify the GOLDEN Fluid Acrylics and other GOLDEN Acrylic products for airbrush and spray gun applications.
While designed with the GOLDEN Fluid Acrylics in mind, GOLDEN Airbrush Medium also reduces the Heavy Body, SoFlat, Iridescent/Interference, and Fluorescent Acrylics for spray applications. GOLDEN Mediums and Gessoes can also be blended with Airbrush Medium for spraying.
Airbrush Medium can be used for non-spraying mixtures to thin and slow down drying times.