Liquitex Professional Heavy Body Acrylics Set of 6 - Iridescents
Regular price

Sale price

$90.00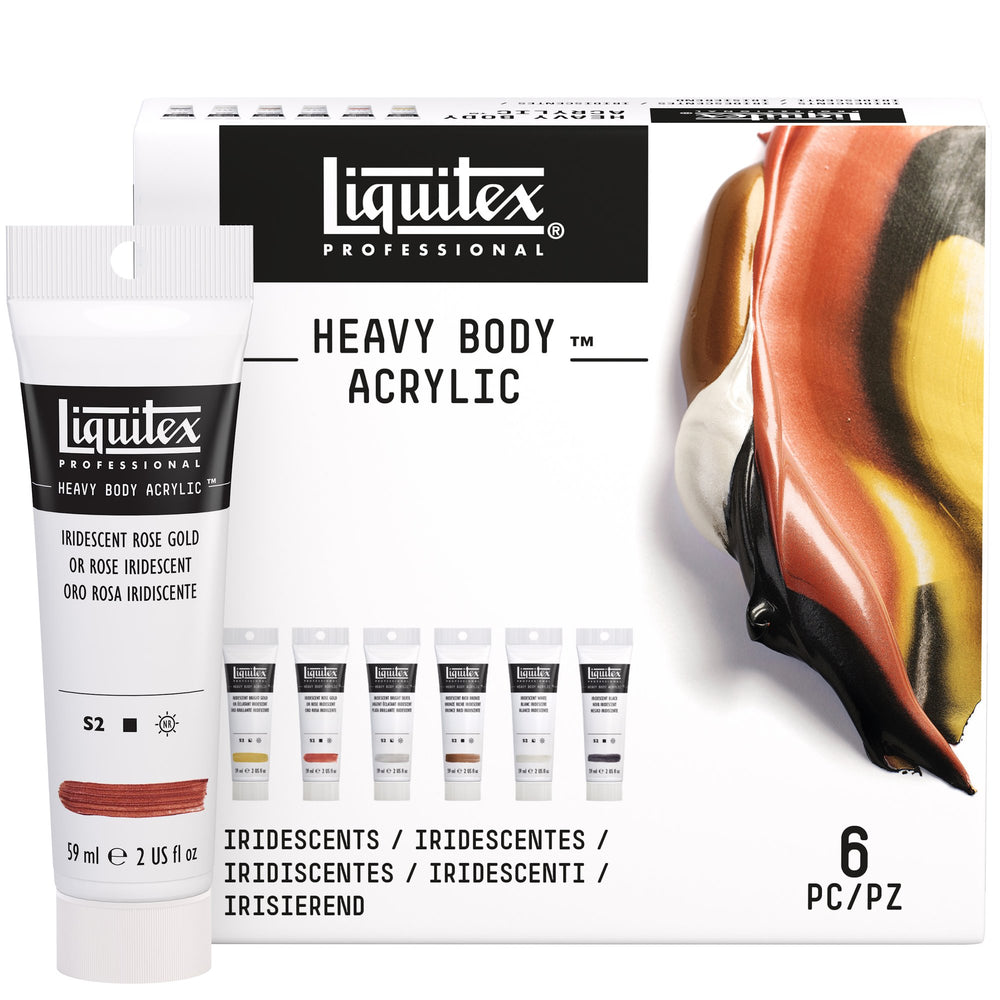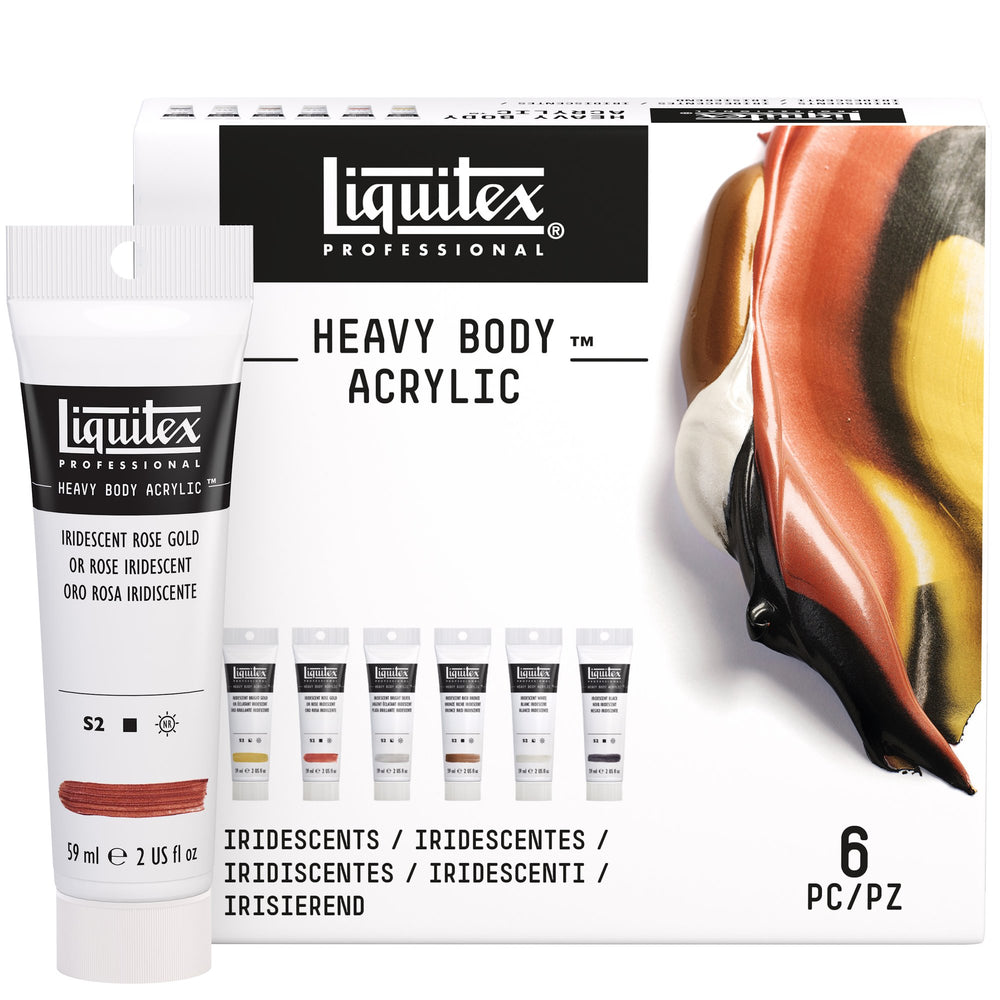 Liquitex Professional Heavy Body Acrylics Set of 6 - Iridescents
Regular price

Sale price

$90.00
Available For Delivery:
(11 available)
Coquitlam

(2 available)

Downtown Vancouver

(2 available)

Granville Island

(5 available)

Kelowna

(2 available)

Langley

(2 available)

North Vancouver

(2 available)

Victoria

(3 available)
Set of 6 iridescent colours in Heavy Body Acrylic from Liquitex.
Paint with rich, brilliant, and permanent colour.
Packing a high pigment load, Liquitex Heavy Body Professional Acrylic Paint is exceptionally smooth and offers a thick, buttery consistency. This professional grade paint retains brush strokes and palette knife marks beautifully, and is flexible and free of cracks and chips when dry.
Ideal for traditional art techniques with both brushes and knives, as well as experimental, mixed media, collage, and printmaking applications.