Winsor & Newton Watercolour Paper Pads
Regular price

$0.00 $0.00

Sale price

$19.40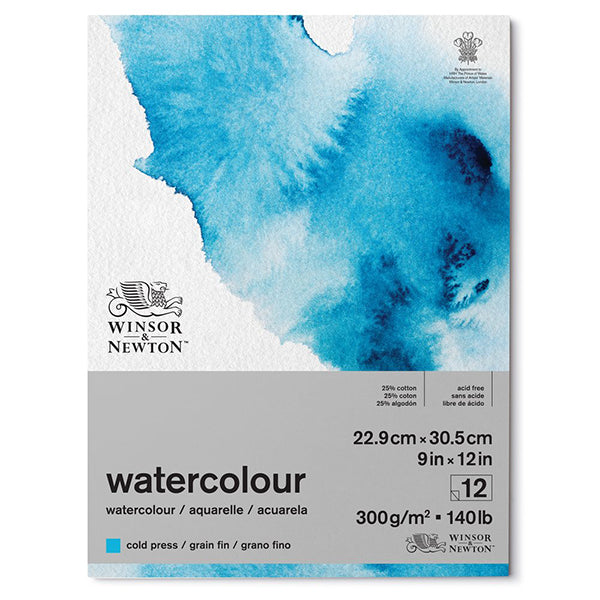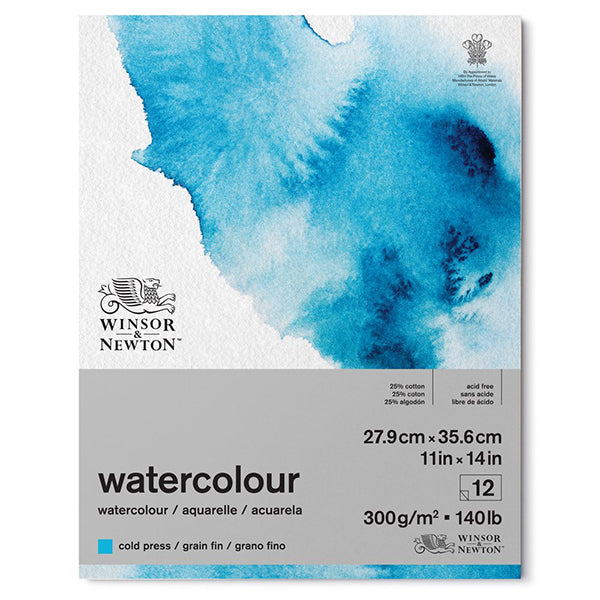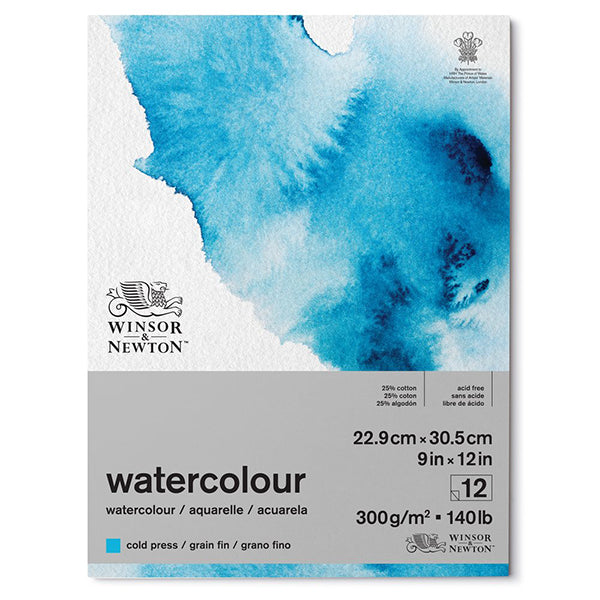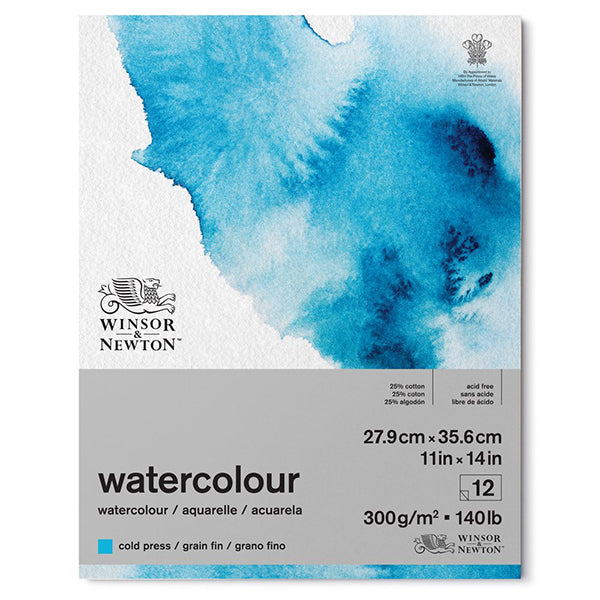 Winsor & Newton Watercolour Paper Pads
Regular price

$0.00 $0.00

Sale price

$19.40
Available For Delivery:
(0 available)
Coquitlam

(7 available)

Downtown Vancouver

(5 available)

Granville Island

(8 available)

Kelowna

(8 available)

Langley

(12 available)

North Vancouver

(8 available)

Victoria

(14 available)

ECU

(0 available)
Winsor & Newton Watercolour Paper is a perfect introduction for students, beginners and hobbyists wanting to experiment, hone their skills and work with large quantities of paper.
Providing a surface of exceptional quality and value and made from 25% cotton and high-quality archival grade cellulose wood pulp; Winsor & Newtons watercolour paper is free from acids, chlorine and optical brighteners, this cotton-based paper offers a bright natural whiteness, of archival quality that does not yellow, degrade or alter over time.
25% cotton and high-quality archival grade cellulose wood pulp
Watercolour paper is acid-free, archival and non-yellowing to preserve your work
Sized for even water absorbency, pigment dispersion and lasting colour adherence
Neutral white surface with a fine cold pressed tooth for optimal paint vibrancy
Durable paper designed to withstand watercolour layers and reworking, while also suitable for printmakers
Recommended usage: watercolour, watercolour marker, watercolour pencil, pen, wash, gouache, acrylic ink and printmaking. Ideal introduction to watercolour with Cotman paints, Professional watercolours, watercolour pencils and Drawing and Calligraphy inks
I bought Winsor & Newton Watercolour Paper Pads which has best quality for water color
I took an art workshop.
This paper is fine but the art instructor I had told the students to buy 100% cotton paper. This is not 100% cotton
W&N watercolour pads
Fantastic quality for price
Good watercolour paper!
The paper is very thick and slightly textured which is great for water coloring.
Colourful underglazes!
I was so happy to find a range of underglazes in bright colours! The service was very helpful and being able to purchase the perfect underglaze colours for my taste was a real treat! So glad to have the store in an easy to access location, too.
Ps. The tablet was a gift, so I can't write a review on that other than the service was great!