Winsor & Newton Studio Collection Watercolour Pencils Set of 24
Regular price

Sale price

$35.20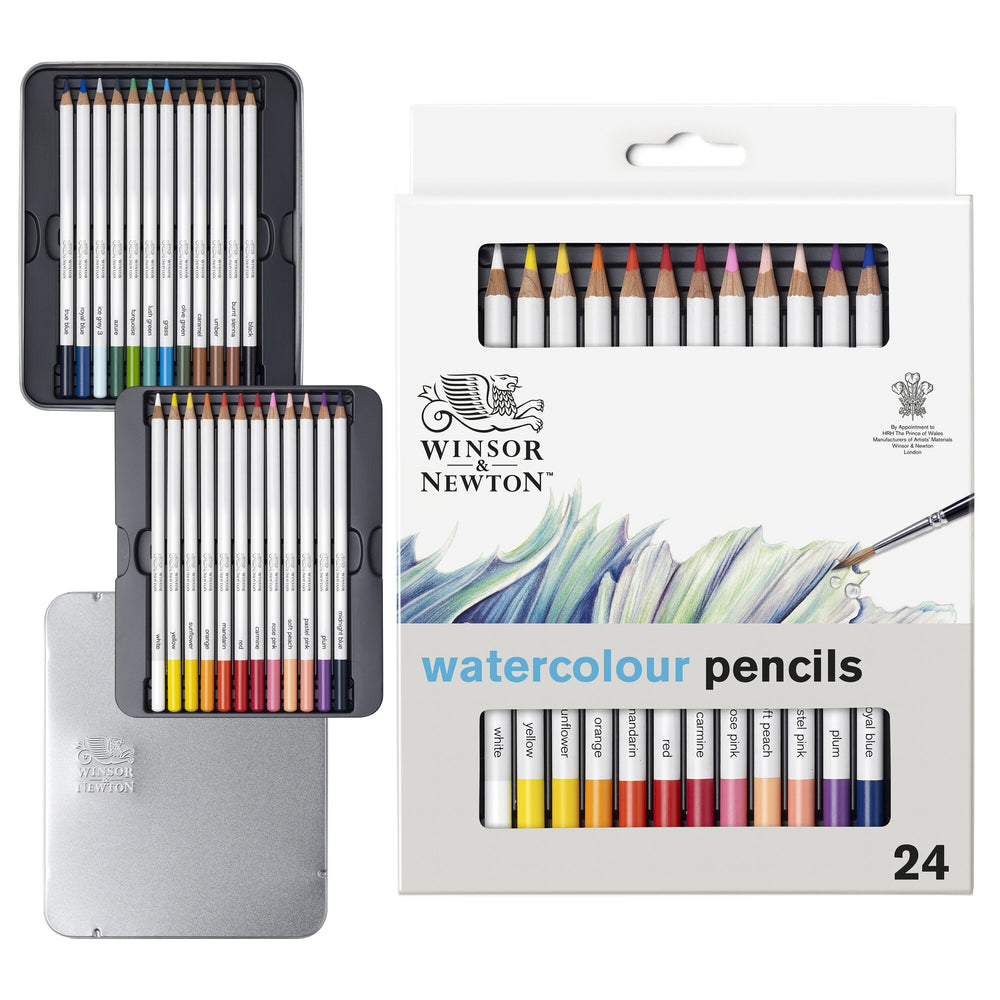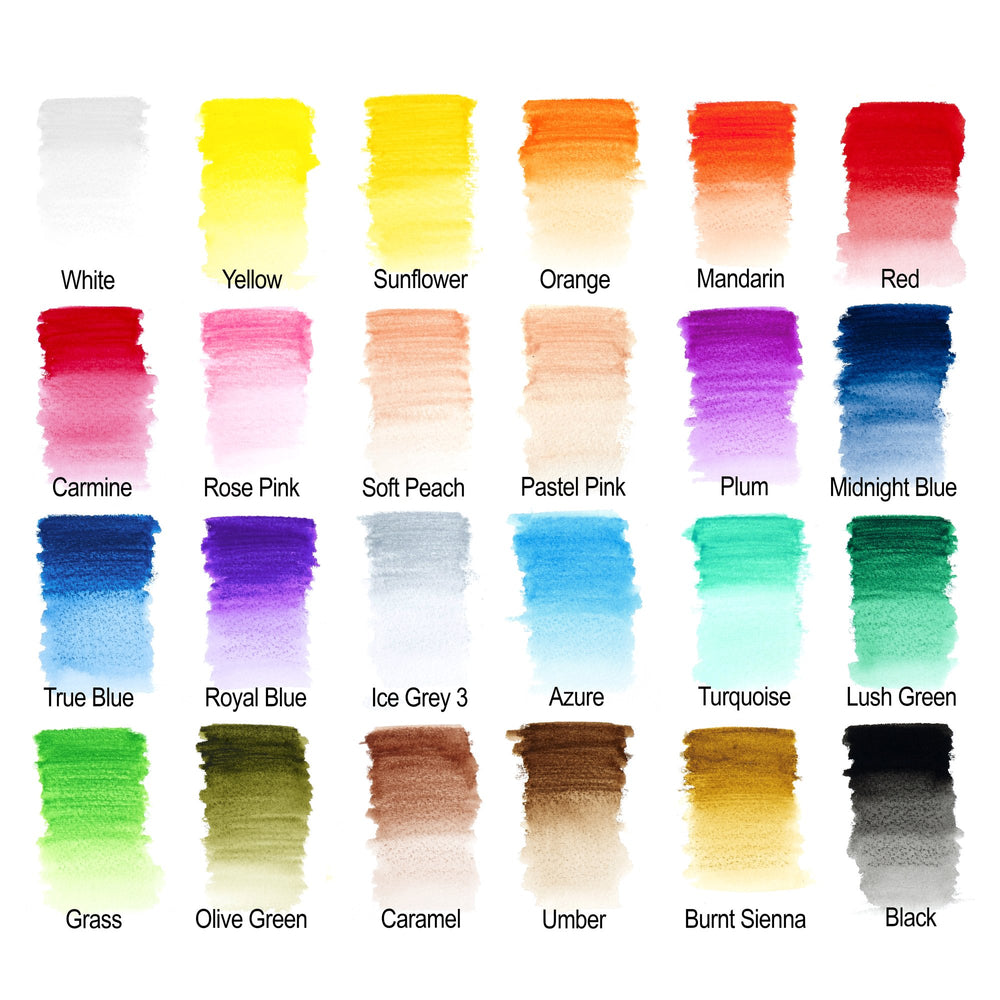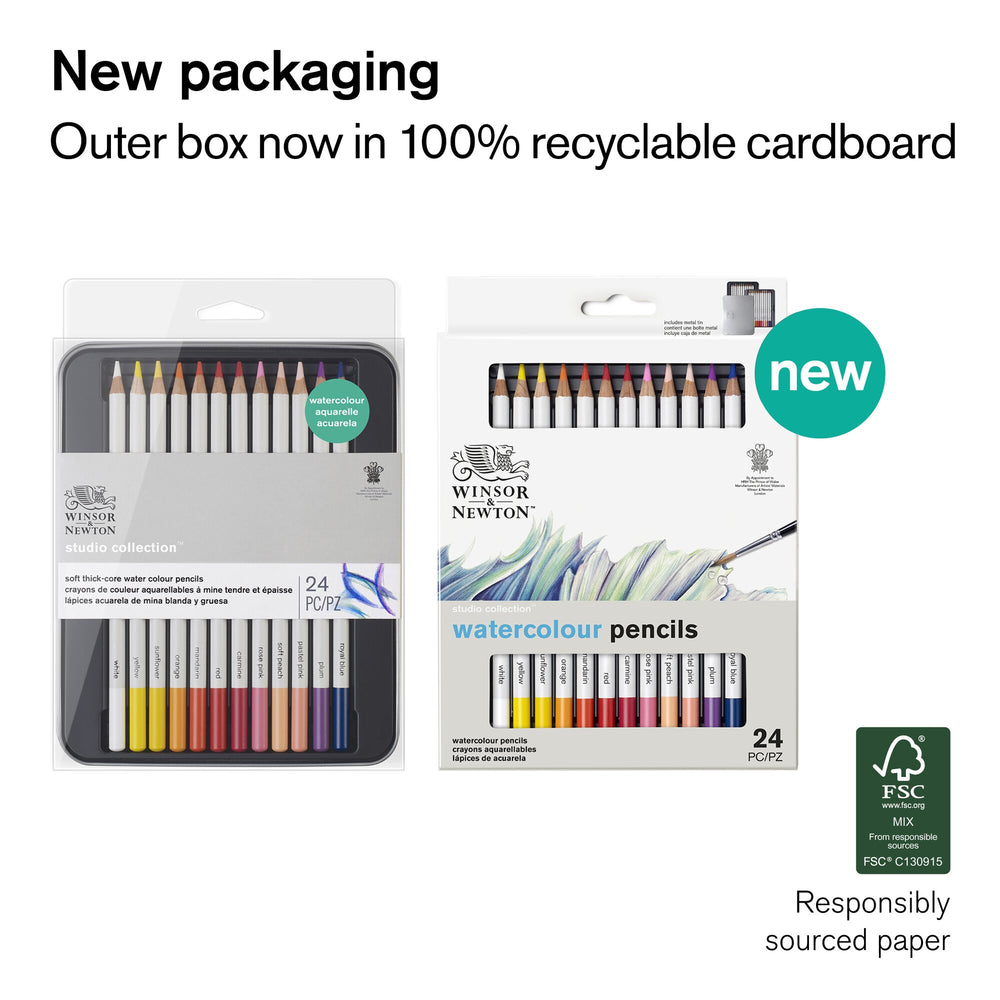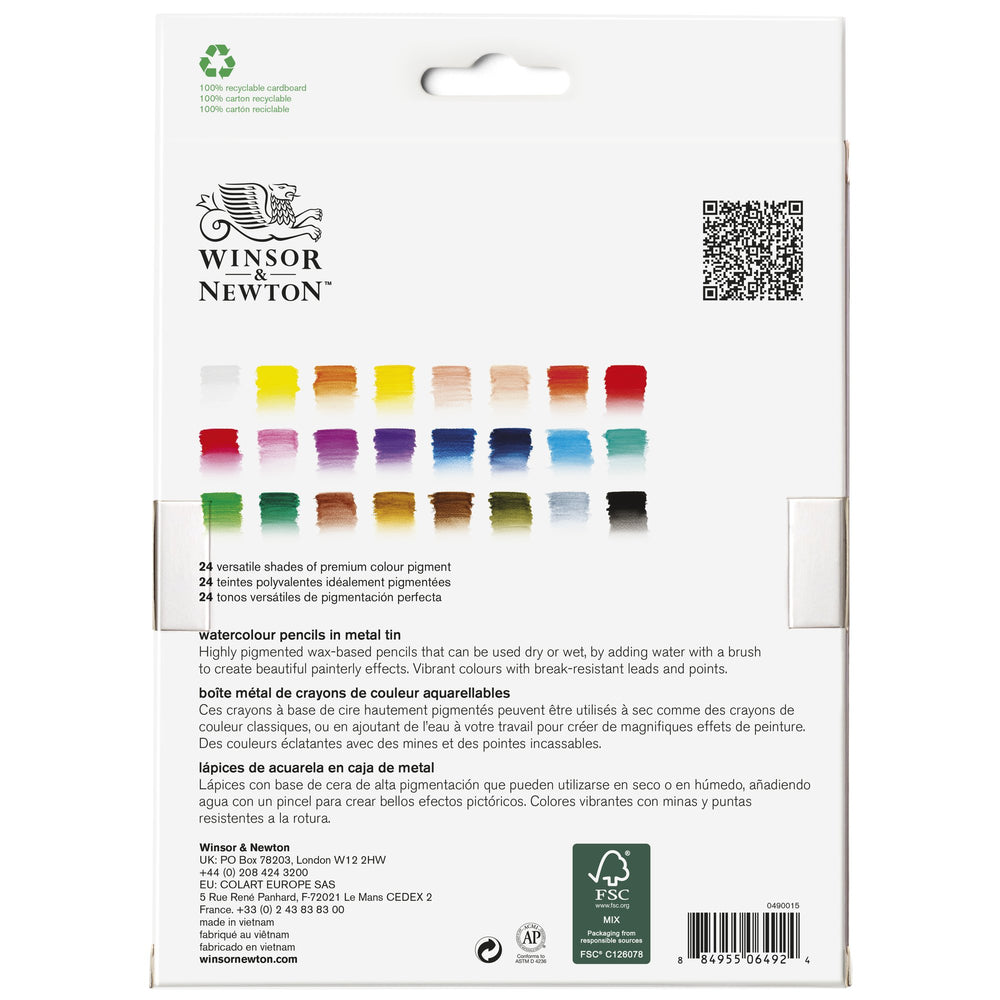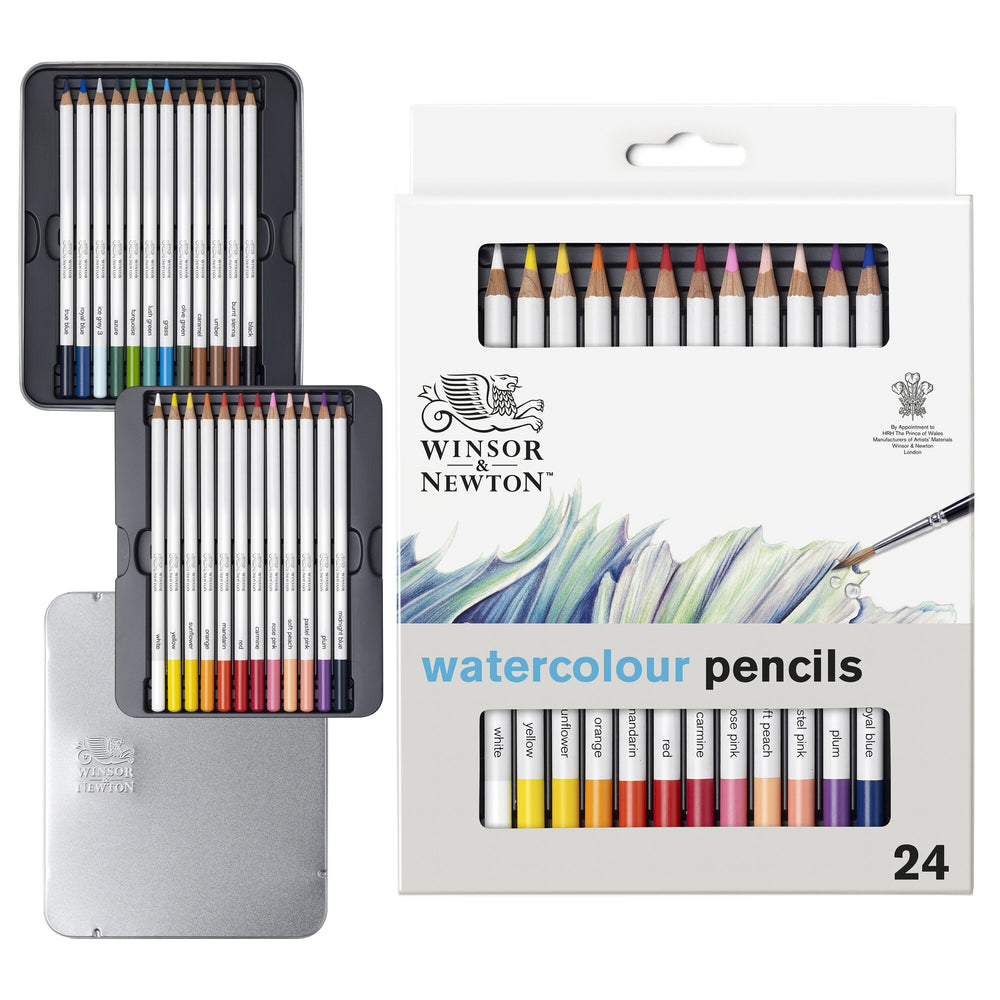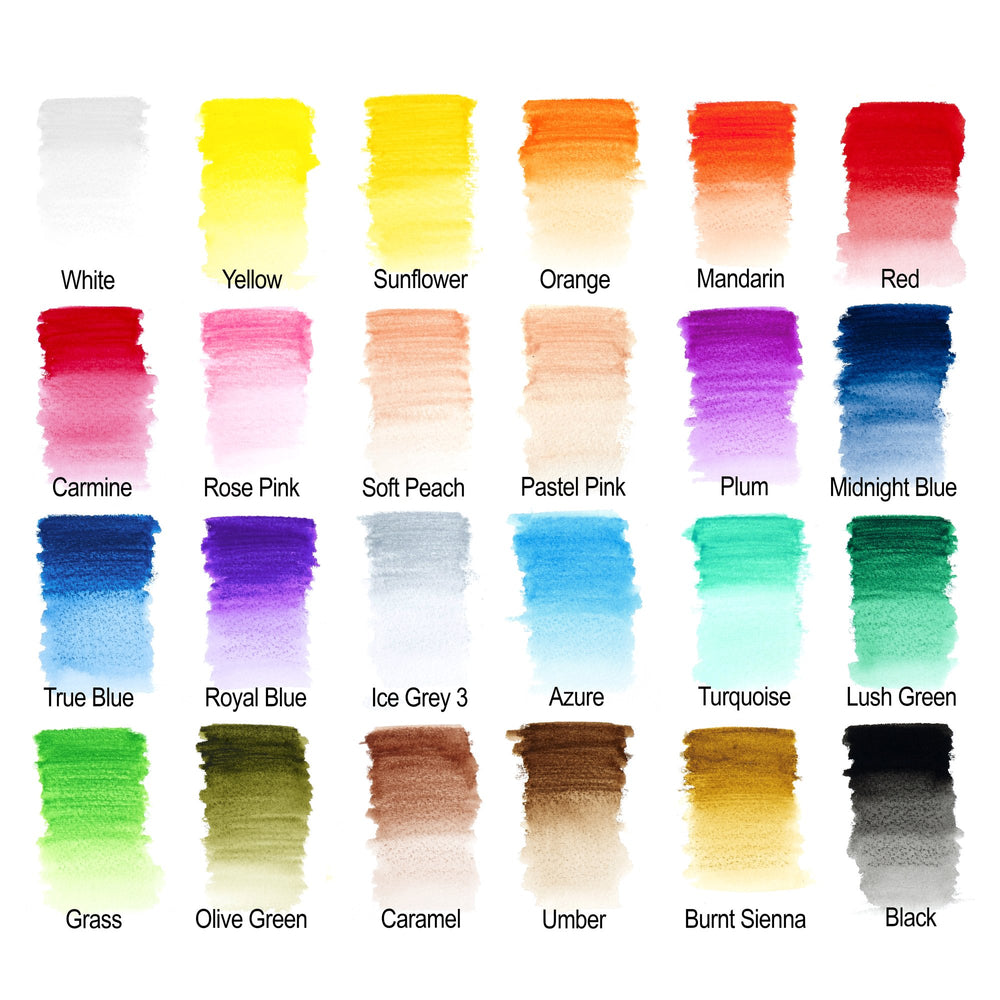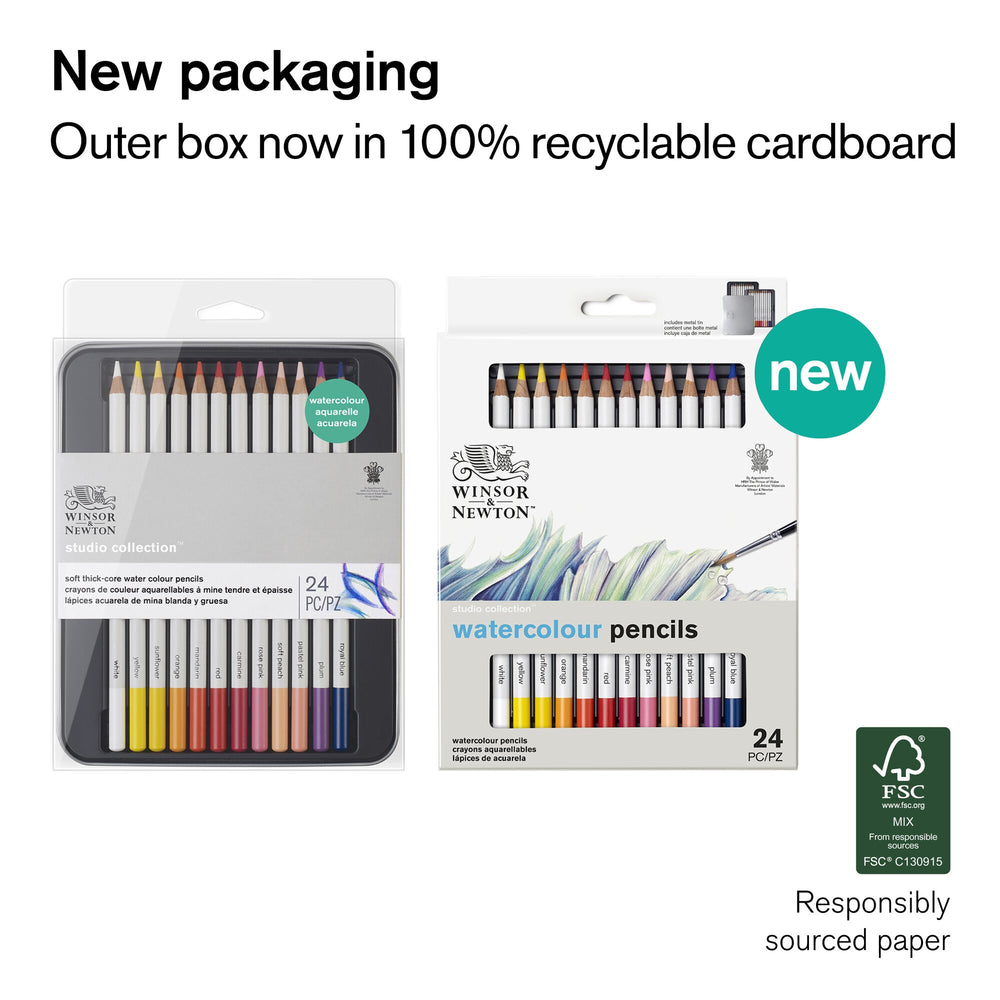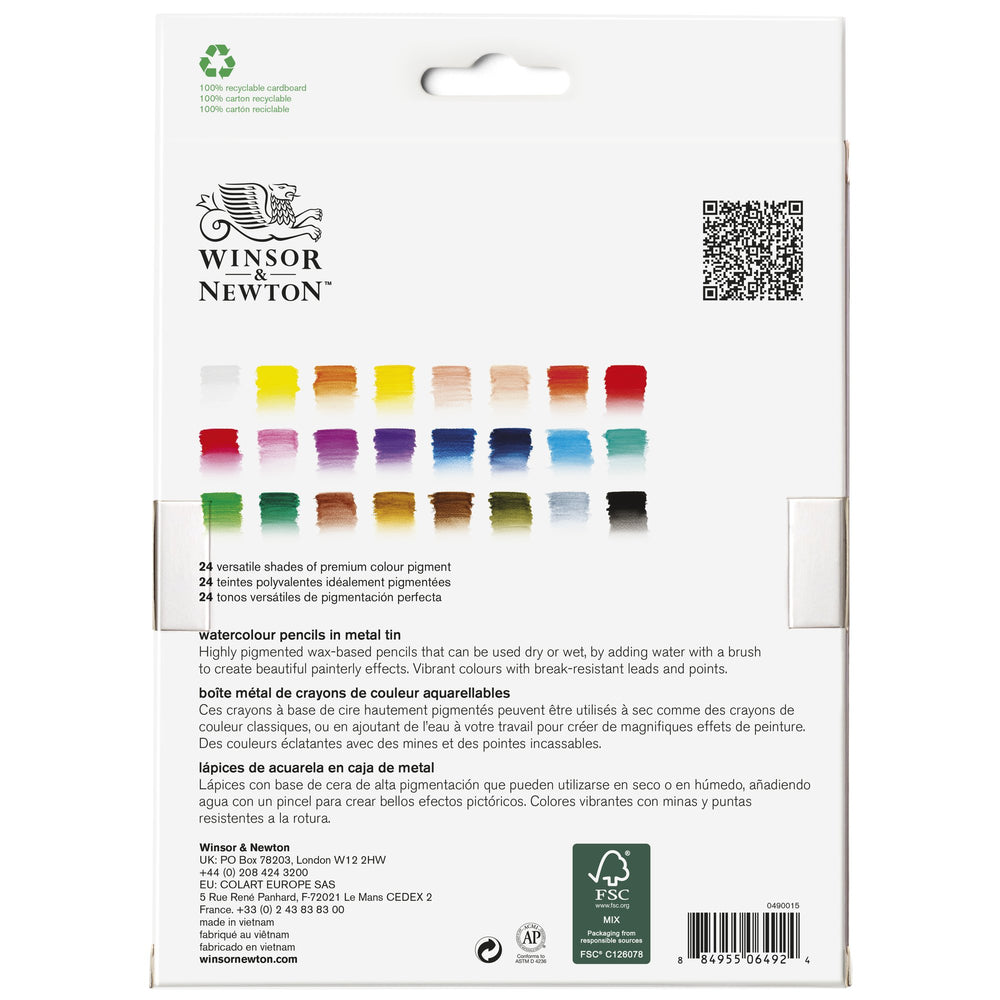 Winsor & Newton Studio Collection Watercolour Pencils Set of 24
Regular price

Sale price

$35.20
Available For Delivery:
(15 available)
Coquitlam

(5 available)

Downtown Vancouver

(4 available)

Granville Island

(12 available)

Kelowna

(8 available)

Langley

(6 available)

North Vancouver

(4 available)

Victoria

(9 available)

ECU

(0 available)
Explore stunning watercolour effects and rich, vibrant hues with these versatile thick-core pencils. Use them dry like regular pencils for smooth, vibrant shading and blending, or experiment with a wet brush to transform the pencil colour into paint – perfect for creating gorgeous, expressive artworks on the go. For the perfect finishing touch, they're presented in stylish plain metal tins, embossed with the iconic Winsor & Newton logo.
Included in this set: 24 carefully selected watercolour pencils. Including Azure ï Black ï Burnt Sienna ï Caramel ï Carmine ï French Navy ï Grass ï Ice Grey 3 ï Lush Green ï Mandarin ï Midnight Blue ï Olive Green ï Orange ï Pastel Pink ï Plum ï Rose Pink ï Royal Blue ï Soft Peach ï Sunflower ï Turquoise ï Umber ï White and Yellow
game changer!
Finding these can give either a light or deep, consistent colour if used without water, AND are great as watercolours because you can easily blend.colours together but you have more control than with watercolour paint. The tin they come in is easy to open but also stays closed. The lid lifts right off (no hinge) so then the top layer of pencils can sit in it while you're working. So far none of the pencils points have snapped so I haven't had to sharpen them - huge difference from other brands of regular pencil crayons, Yay! My only peeve is with one colour name. What they call Royal Blue is actually a blue violet and Plum is the red violet. To me that should be called Royal Purple and Royal Blue is R26 G91 B148. but of course people will always argue about colour names! Definitely recommend
Winsor & Newton Studio Collection Water Colour Pencils, Set of 24
They are wonderful. They don't break during sharpening; go on evenly and smoothly without blobbing on wet surfaces; colour density is much easier to control; and blending is much easier than with other brands. The colour range has more colours I prefer. I don't do colour portraits, so I can't really judge how well Winsor Newton is suited for that use, but I can say that they are marvelous for landscapes. I can get better coverage in mixed media projects; it can cover very small areas of acrylic paint and work well for adding highlights. I wish W&N had introduced these sets and colours 10 years ago.
I have other brands mainly because of local product availability where I live. These Czech and other British brands seem to use a poorer quality wood which easily splits when sharpening, or after they have gotten wet. The same applies to the leads. The only thing I like about one of the other brands is that a few of their colours are more intense.