Winsor & Newton Soft Pastel Set of 30
Regular price

$0.00 $0.00

Sale price

$52.80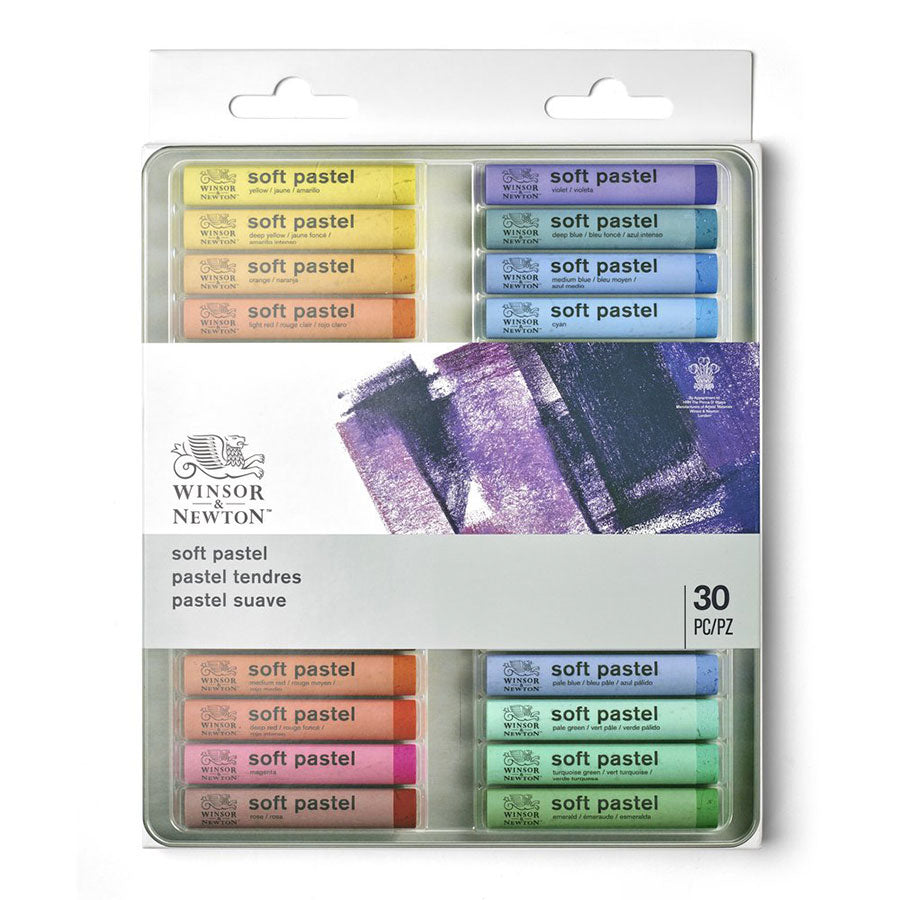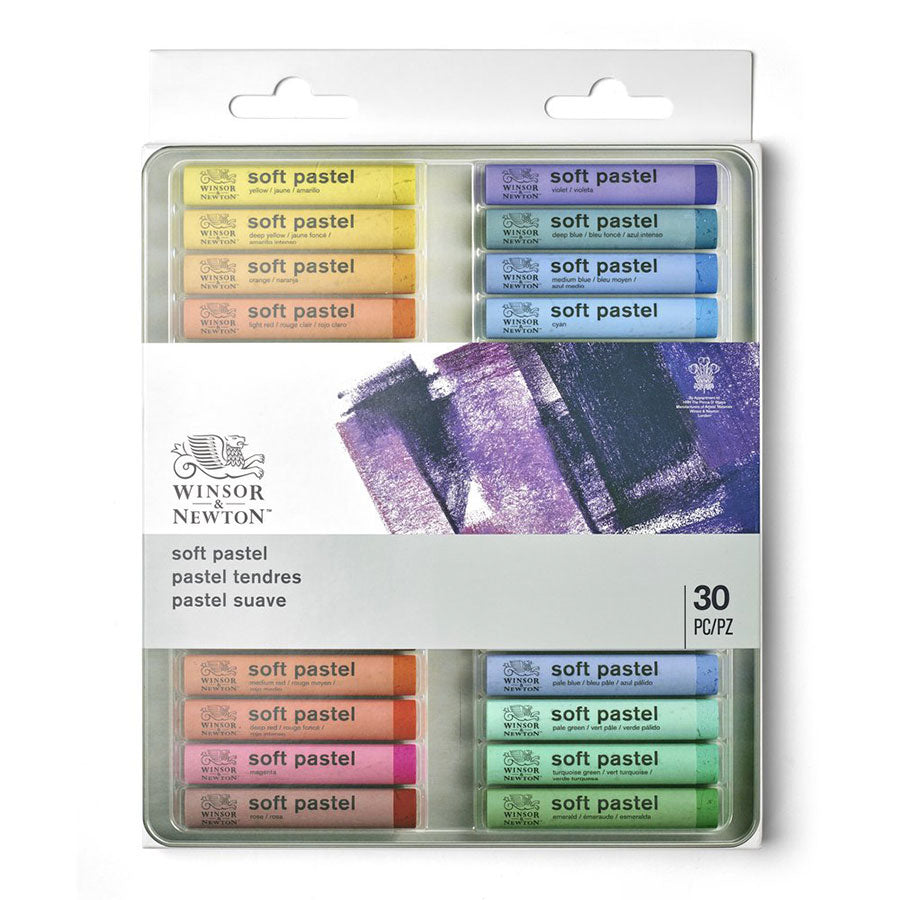 Winsor & Newton Soft Pastel Set of 30
Regular price

$0.00 $0.00

Sale price

$52.80
Available For Delivery:
(13 available)
Coquitlam

(4 available)

Downtown Vancouver

(4 available)

Granville Island

(5 available)

Kelowna

(4 available)

Langley

(4 available)

North Vancouver

(4 available)

Victoria

(3 available)

ECU

(0 available)
These beautiful soft pastels allow expressive mark-making to be explored, from layering to scumbling.The fine pigments offer intense, optimal colour that can be used in a range of dry media techniques.
Winsor & Newton's soft pastels come in sets of 15 and 30 chromatically balanced colours. Perfect for artists wanting to work with a flexible, expressive medium.
Colours included in this set:
2x White
Lemon
Yellow
Deep Yellow
Orange
Light Red
Medium Red
Deep Red
Magenta
Rose
Violet
Deep Blue
Medium Blue
Cyan
Pale Blue
Pale Green
Turquoise Green
Emerald
Deep Green
Olive
Deep Brown
Brick
Medium Brown
Ochre
Pale Brown
Buff
Light Grey
Deep Grey
Black