Winsor & Newton Professional Watercolour Paper Blocks
Regular price

Sale price

$25.80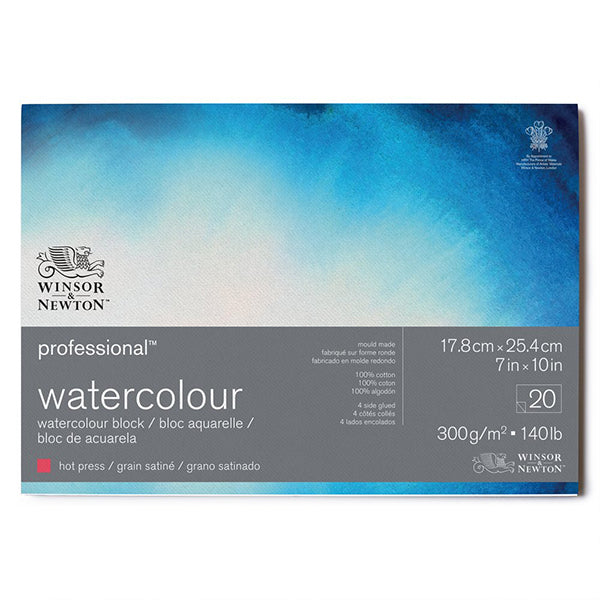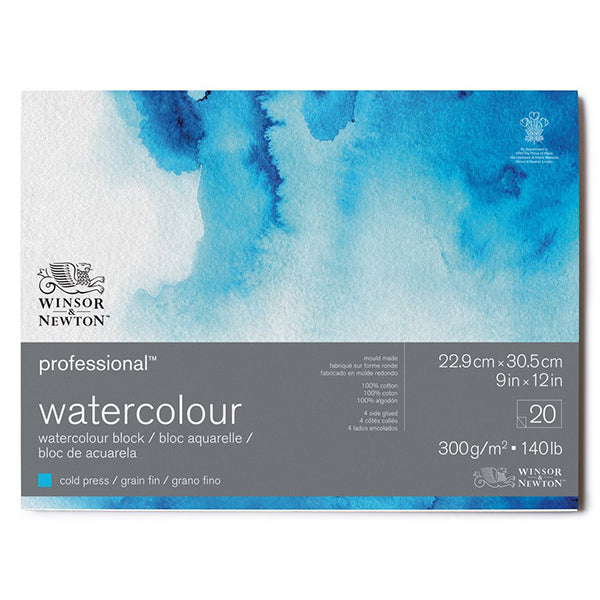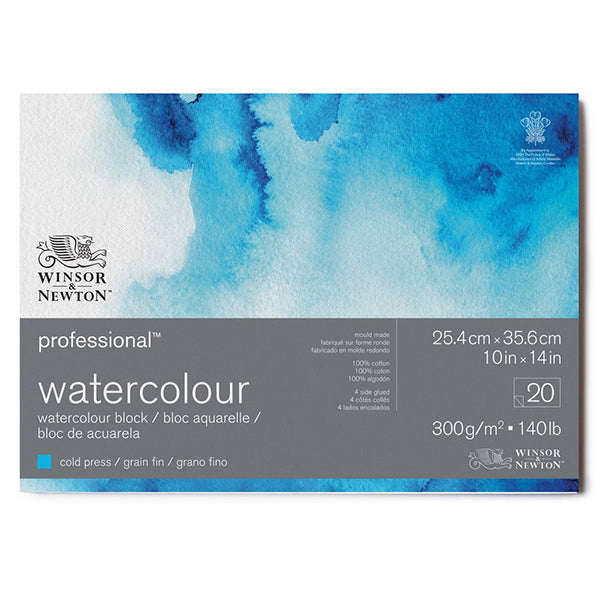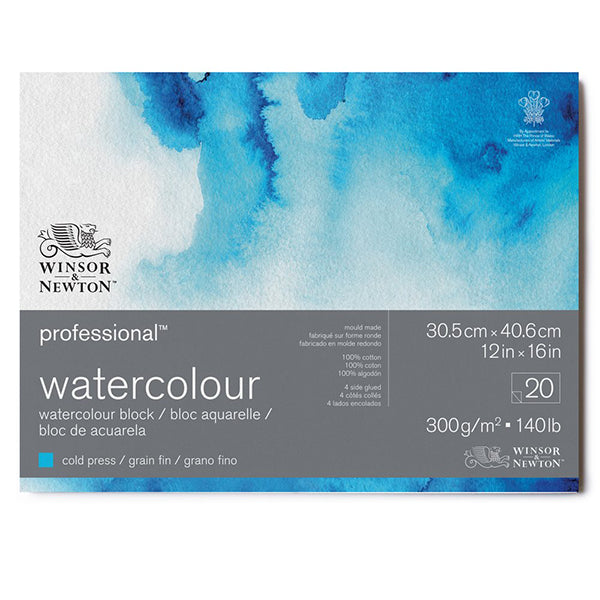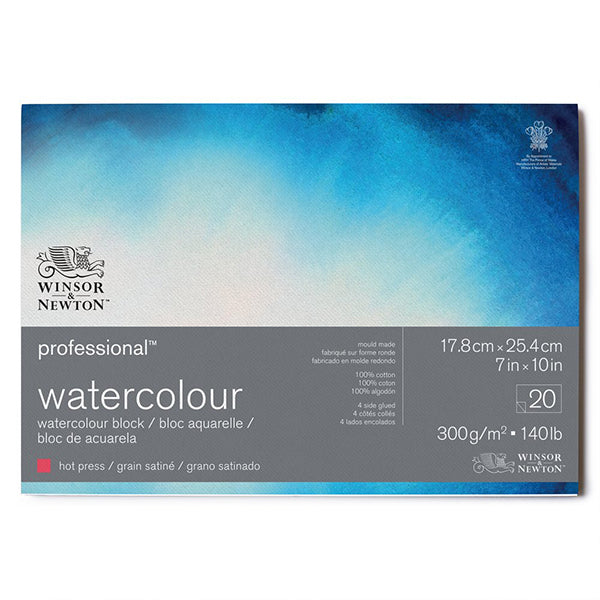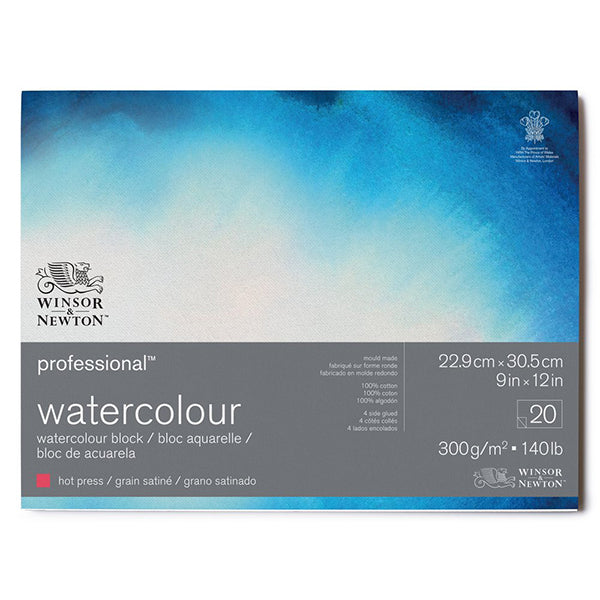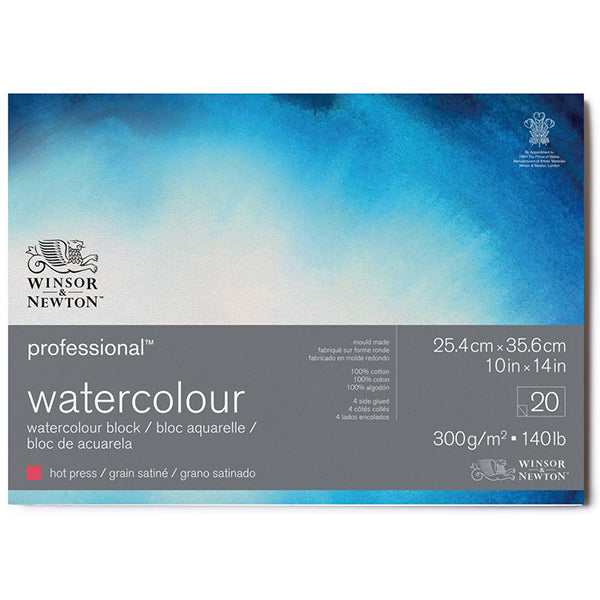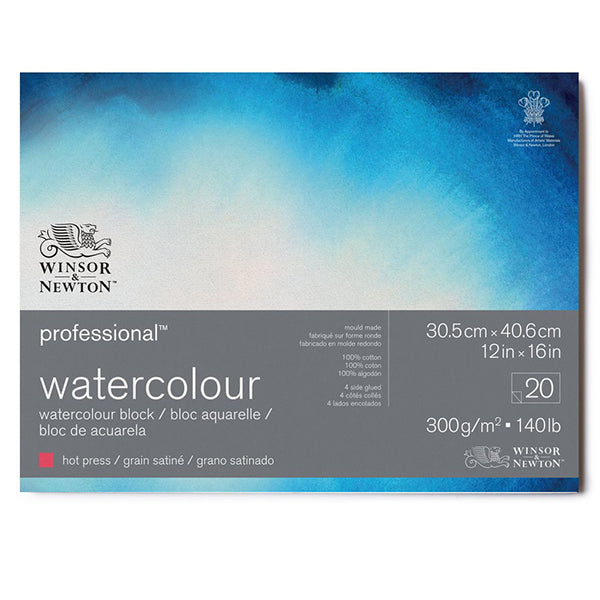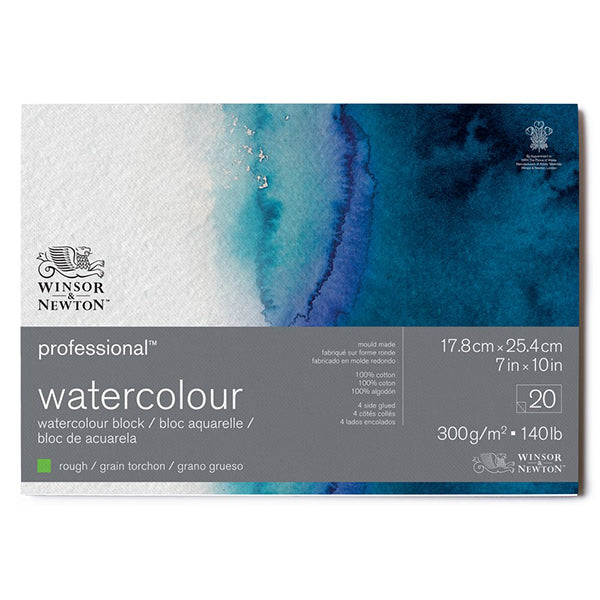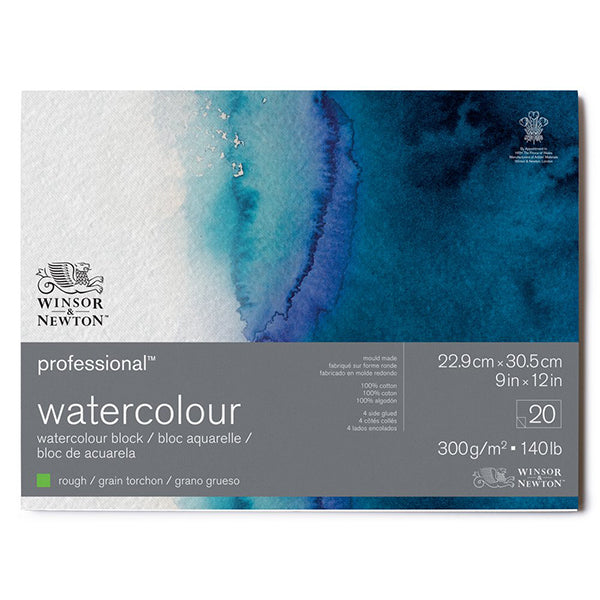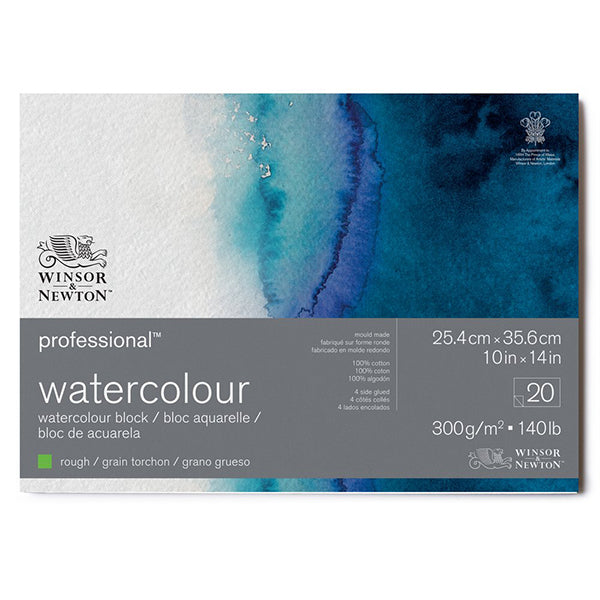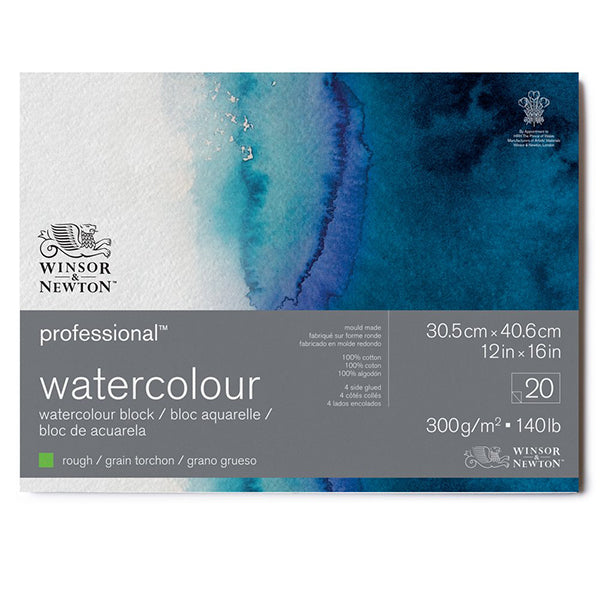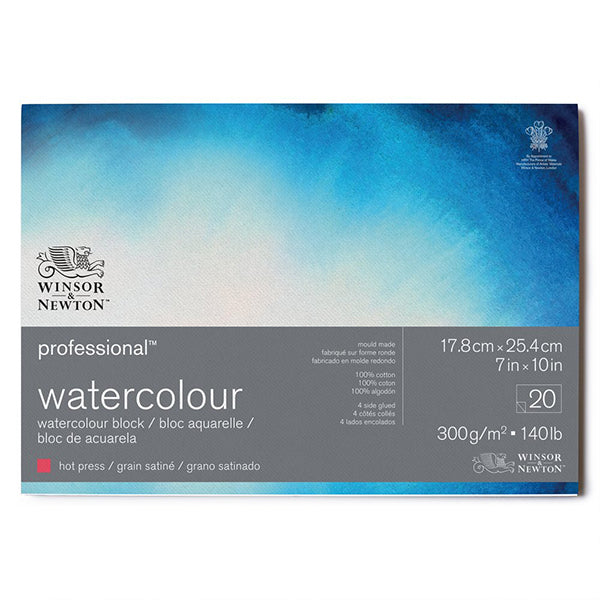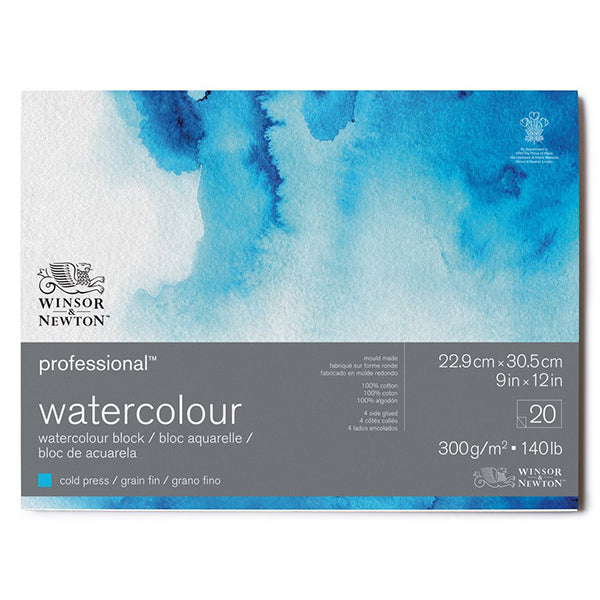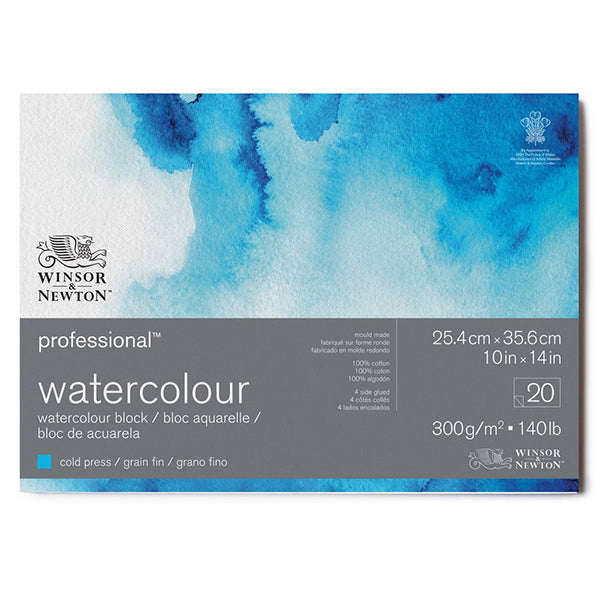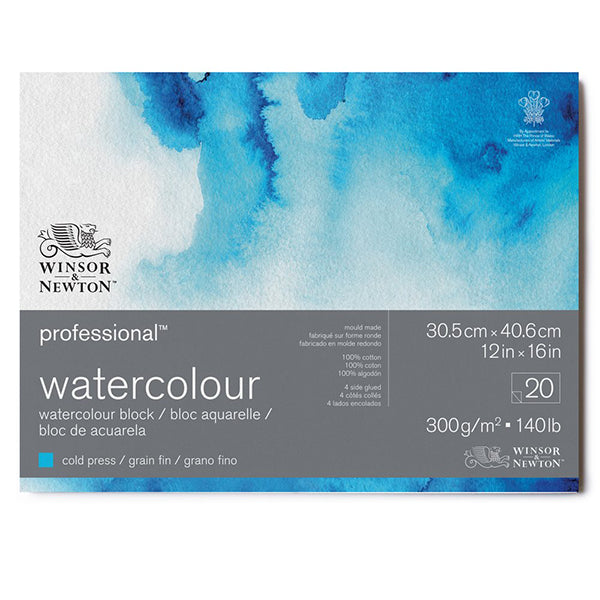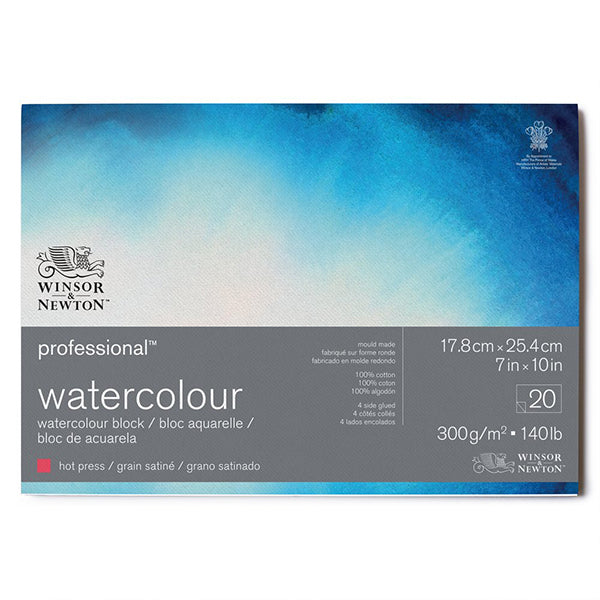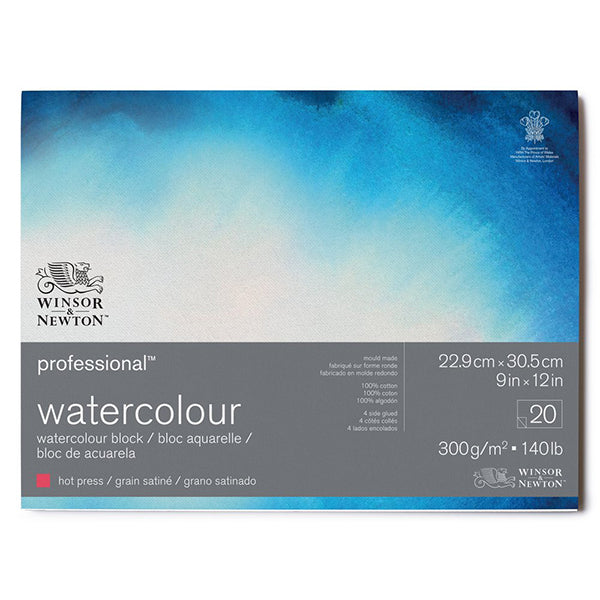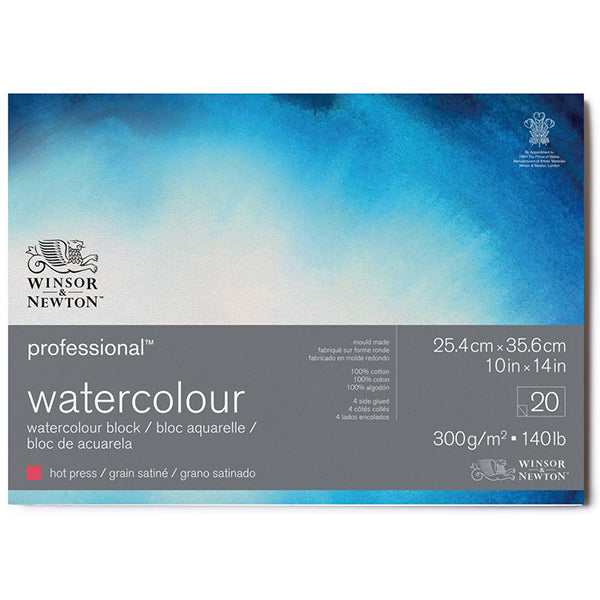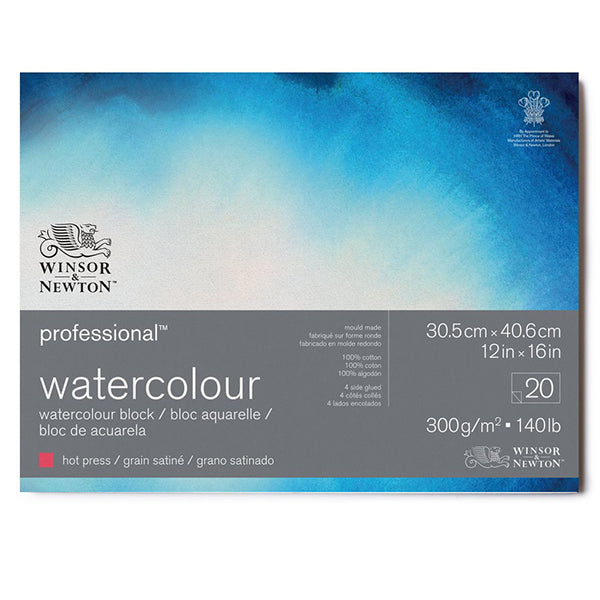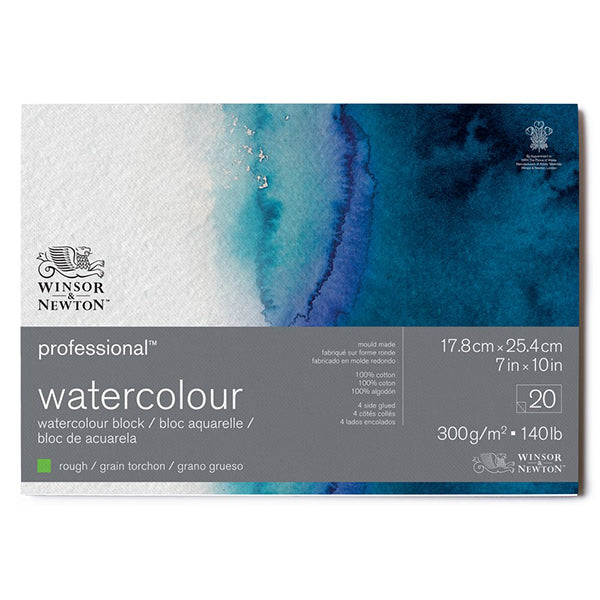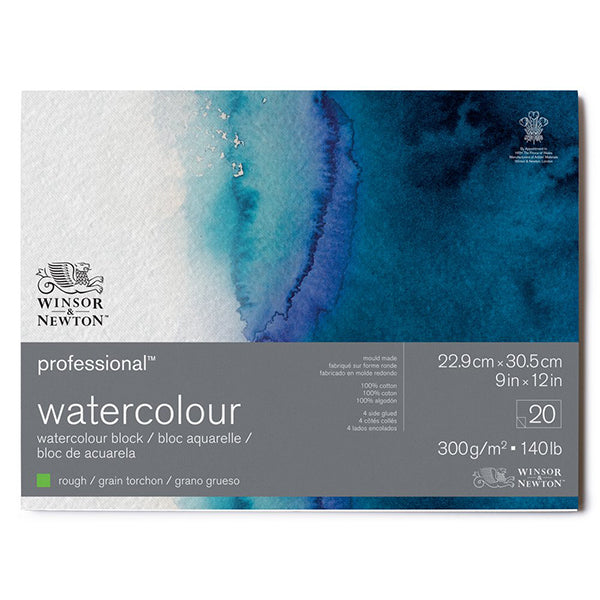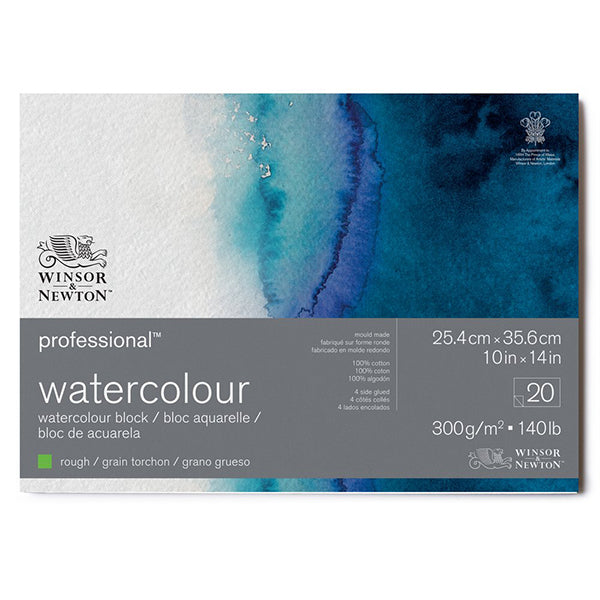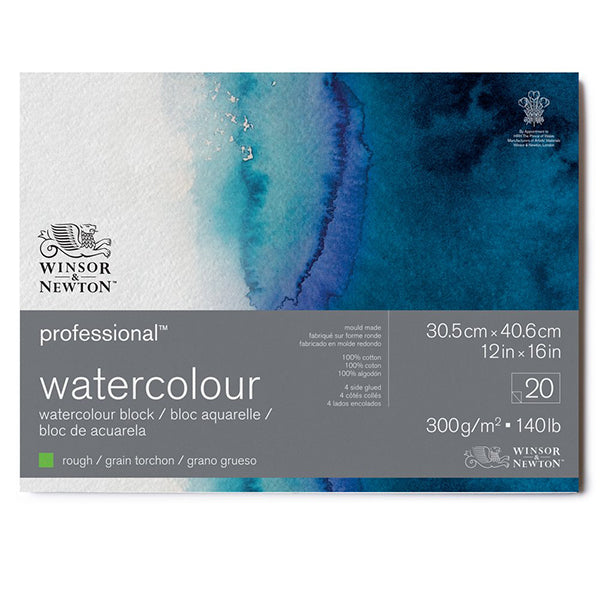 Winsor & Newton Professional Watercolour Paper Blocks
Regular price

Sale price

$25.80
Available For Delivery:
(0 available)
Coquitlam

(2 available)

Downtown Vancouver

(5 available)

Granville Island

(1 available)

Kelowna

(8 available)

Langley

(4 available)

North Vancouver

(2 available)

Victoria

(1 available)

ECU

(0 available)
Winsor & Newton's ultimate 100% cotton watercolour paper is crafted in Italy by fine art paper making experts. Created on a traditional cylinder mould, it offers the highest quality surface for smooth, even washes, preserving lustre and transparency of colour.
Our cotton fibres are internally and externally sized for optimal absorbency and extreme strength. This prevents the paper from warping (even when saturated with water, or multiple layers of paint), to withstand the roughest of editing techniques, many times over.
Acid-free and free of optical brighteners, the cotton in this paper offers a bright natural whiteness of archival quality, that does not yellow or degrade over time.
100% cotton paper, traditional mould-made for greater strength and durability
Acid-free, archival and non-yellowing to preserve your work
Internally and externally sized for even water absorbency, pigment dispersion and lasting colour adherence
Neutral white surface for optimal paint vibrancy
Durable paper designed to withstand paint layers and lifting, while soft enough for printmaking
Recommended uses: watercolour, watercolour marker, watercolour pencil, ink, mixed media and printmaking.
Windsor and Newton Professional Watercolour Blocks
First I have to say that this product isn't actually a block, but a spiral bound book. A block refers to a collection of pages that are glued at the edges making them lie flat so that when wet, the surface stays flat and doesn't buckle. To access the paper under a finished sketch, a sharp knife is used to break the line of adhesive and the finished piece is then removed from the pad. It is my preference to use a spiral bound sketchbook that lays flat, and keeps each sketch in the book. This is perfect for keeping the sketches in good condition, and in chronological order. The paper is the usual Windsor and Newton great quality, white, which renders clear colours, and sparkling whites in areas that are left unpainted. The size is perfect for travelling light, and when space is at a premium. Sandra Donohue, Robson, B.C., Canada
Winsor Newton watercolour paper
Winsor Newton produces good quality watercolor painting, but the watercolor paper I bought was a disappointment.
Love the Winsor & Newton professional WC Blocs!
The 100 % cotton paper is my favourite. It takes washes and layers beautifully.
Excellent in every way!
What's not to love about Opus? Staff are asking if I need help within 5 minutes of me looking around, the prices are reasonable and there is a variety of products to choose from.
The best
I am a beginner with watercolours, and was using cheaper brands. But I had the best young fellow help me. Using the winsor newton mixed media paper makes things easier.