Winsor & Newton Galeria Acrylic Set of 10
Regular price

$0.00 $0.00

Sale price

$24.40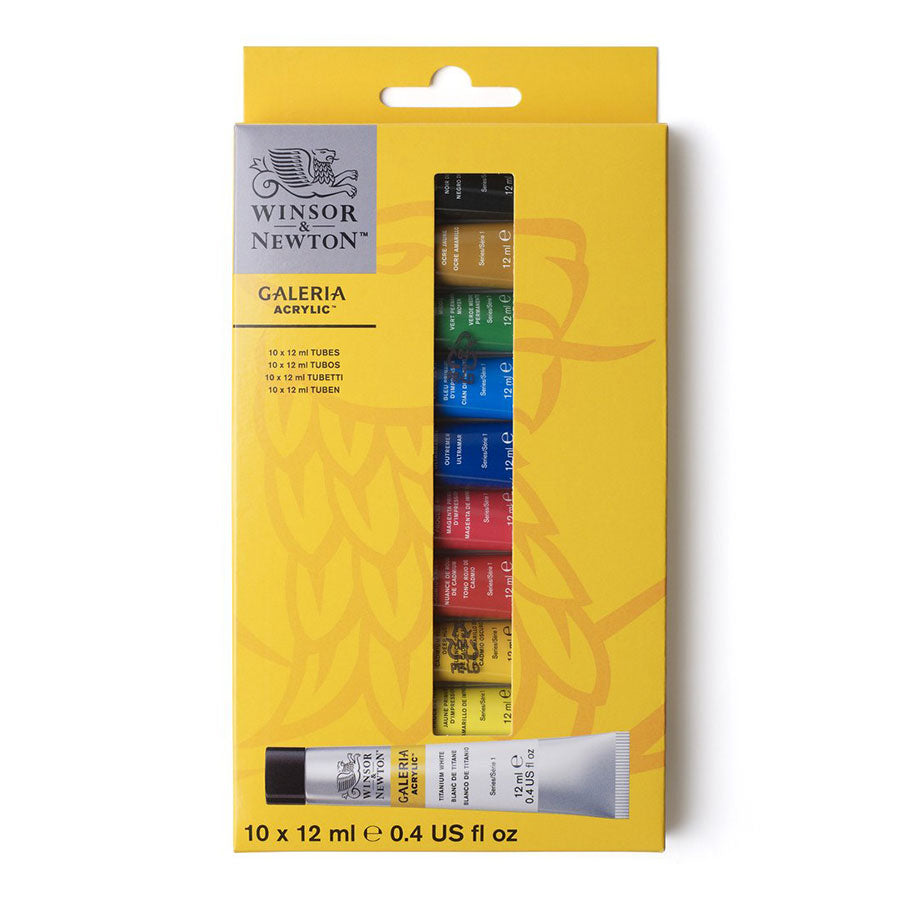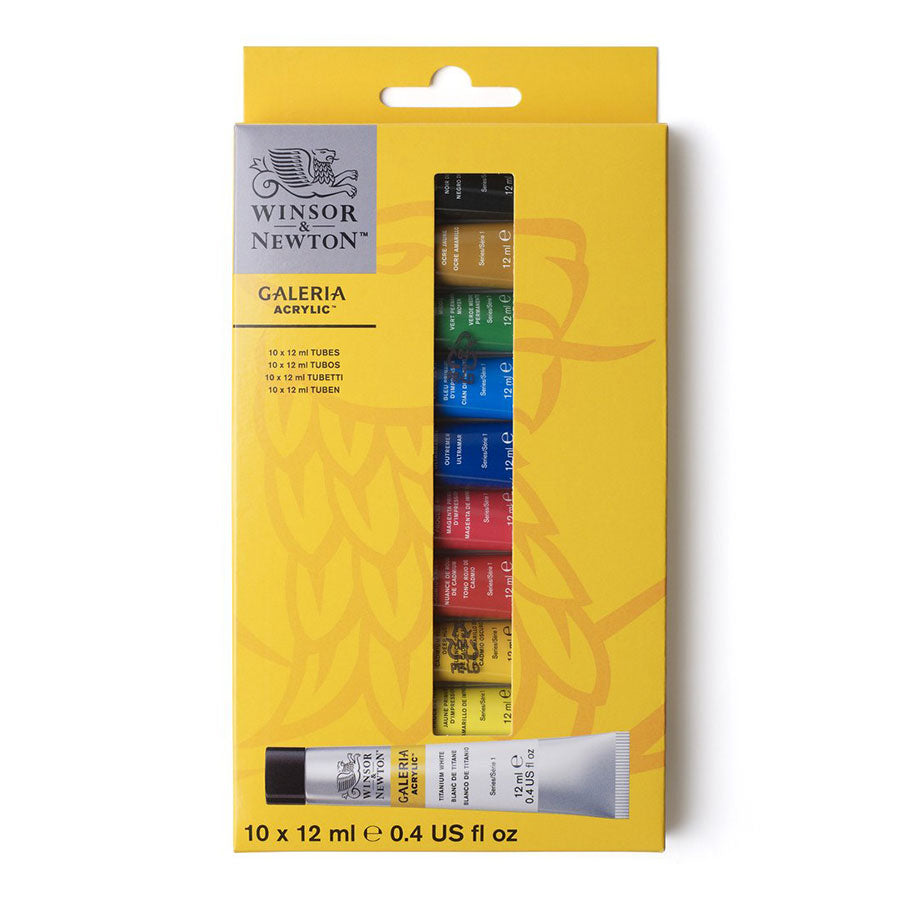 Winsor & Newton Galeria Acrylic Set of 10
Regular price

$0.00 $0.00

Sale price

$24.40
Available For Delivery:
(2 available)
Coquitlam

(4 available)

Downtown Vancouver

(3 available)

Granville Island

(2 available)

Kelowna

(4 available)

Langley

(3 available)

North Vancouver

(3 available)

Victoria

(1 available)

ECU

(0 available)
Galeria Acrylic paints are ideal for beginner artists who want high quality results in a more accessible range. These paints are made with fine art pigments and the fluid texture provides quick, easy fast-drying coverage on almost every surface.
This set contains 10 essential starter colours for beginners. The range offers excellent brilliance, high quality pigments and permanence with a smooth, satin finish.
The full range of 60 Galeria Acrylic paints are available to purchase separately to expand your palette even further.
Colours included:
Titanium White
Process Yellow
Cadmium Yellow Deep Hue
Cadmium Red Hue
Process Magenta
Ultramarine
Process Cyan
Permanent Green Middle
Yellow Ochre
Mars Black
Love it
Still lots to learn! But ready willing and able!