Talens Art Creation Watercolour Paints - 12 x 12ml Tubes
Regular price

Sale price

$19.60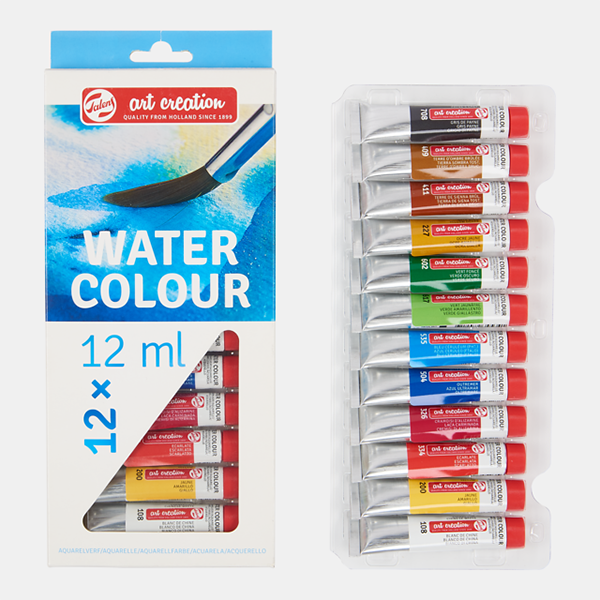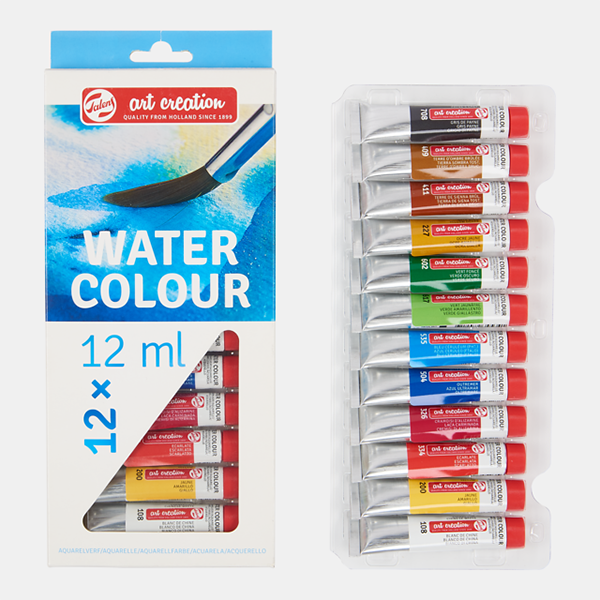 Talens Art Creation Watercolour Paints - 12 x 12ml Tubes
Regular price

Sale price

$19.60
Available For Delivery:
(36 available)
Coquitlam

(3 available)

Downtown Vancouver

(3 available)

Granville Island

(9 available)

Kelowna

(4 available)

Langley

(6 available)

North Vancouver

(12 available)

Victoria

(5 available)

ECU

(0 available)
Talens Art Creation Watercolor Sets contain transparent paint that's made with high-quality pigments and binders for smooth, even washes. Perfect for the aspiring, student, and novice artists.
Art Creation Watercolors can be thinned with water to create transparent layers of colour.
Set includes Chinese White, Yellow, Scarlet, Alizarin Crimson, Cobalt Blue (Ultramarine), Cerulean Blue (Phthalo), Yellowish Green, Deep Green, Yellow Ochre, Burnt Sienna, Burnt Umber, and Payne's Grey.