SureBonder CoolShot Mini Super Low Temperature Hot Glue Gun Sticks
Regular price

$0.00 $0.00

Sale price

$3.80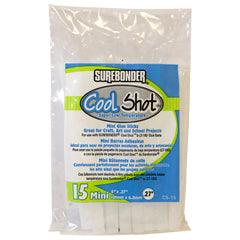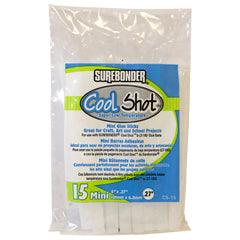 SureBonder CoolShot Mini Super Low Temperature Hot Glue Gun Sticks
Regular price

$0.00 $0.00

Sale price

$3.80
Available For Delivery:
(0 available)
Coquitlam

(0 available)

Downtown Vancouver

(0 available)

Granville Island

(0 available)

Kelowna

(0 available)

Langley

(2 available)

North Vancouver

(3 available)

Victoria

(1 available)

ECU

(0 available)
CoolShot Mini Super Low Temperature Glue Sticks melt at a lower temperature for safer use. The sticks are clear in color and 5/16'' in diameter and 4'' long. Each bag contains 15 sticks.
These glue stick are ideal for bonding paper, cardboard, foam, wood, fabric, ribbon, lace, children's crafts and other delicate materials. Conforms to ASTM D-4236.
Use only with the CoolShot Glue Gun. Not recommended for use in any other glue guns.