Strathmore 400 Series Recycled Drawing 89gsm Roll 42" x 10yd
Regular price

$0.00 $0.00

Sale price

$31.00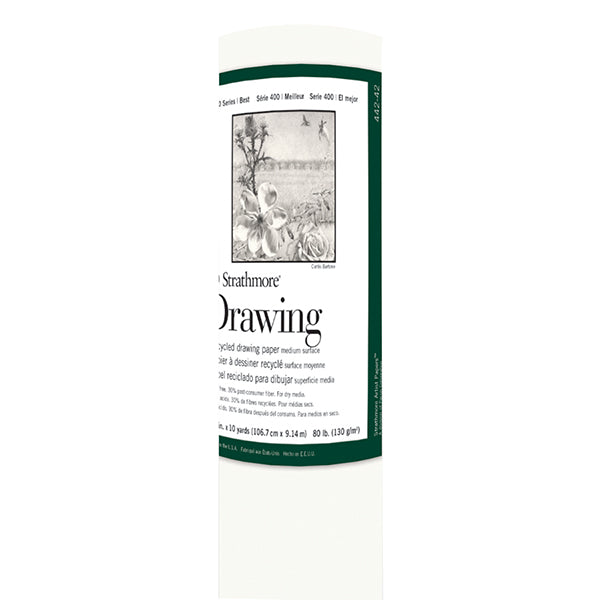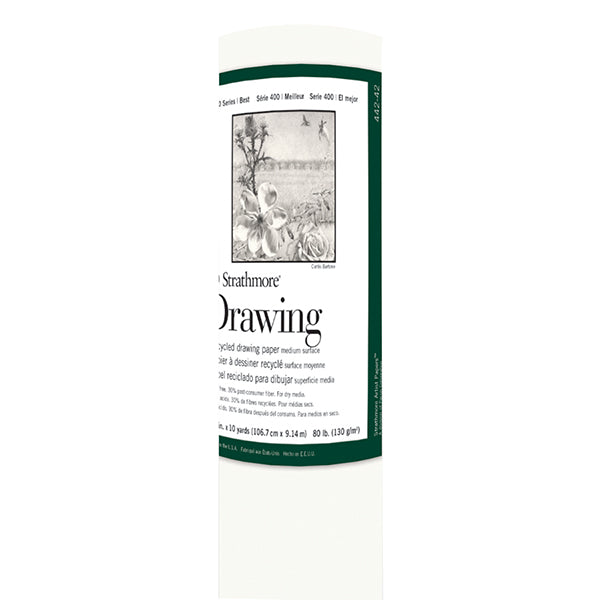 Strathmore 400 Series Recycled Drawing 89gsm Roll 42" x 10yd
Regular price

$0.00 $0.00

Sale price

$31.00
Available For Delivery:
(9 available)
Coquitlam

(1 available)

Downtown Vancouver

(3 available)

Granville Island

(3 available)

Kelowna

(1 available)

Langley

(1 available)

North Vancouver

(2 available)

Victoria

(2 available)

ECU

(0 available)
Create without size or scale concerns with Strathmore's high quality fine art paper rolls.
Strathmore 400 Series Recycled Drawing paper is ideal for graphite pencil, coloured pencil, charcoal, sketching stick, pen and ink, marker, soft pastel, mixed media, and oil pastel. 130 gsm (80 lb), bright white, acid-free, medium textured and made from 100% recycled, 30% post-consumer fibre. Available in 42" × 10 yd rolls.