Strathmore 300 Series Mixed Media Papers
Regular price

$0.00 $0.00

Sale price

$30.80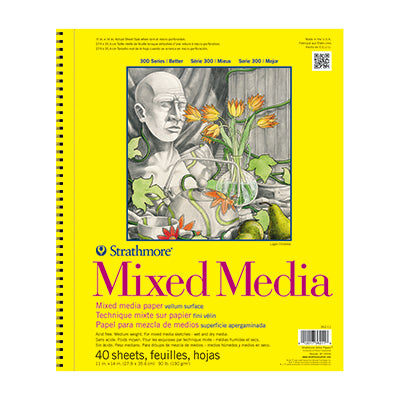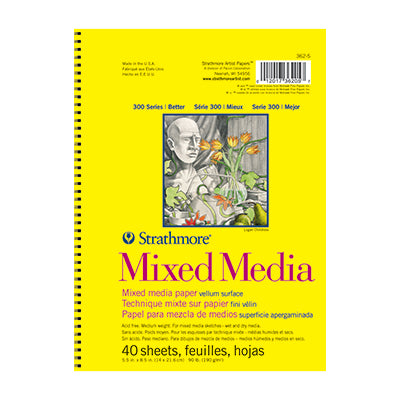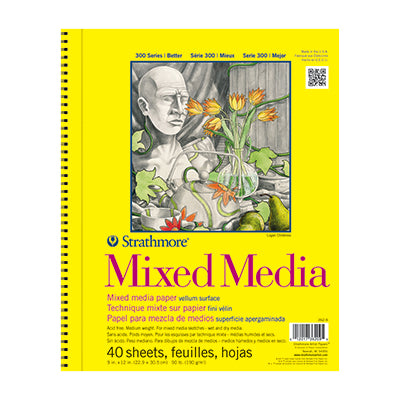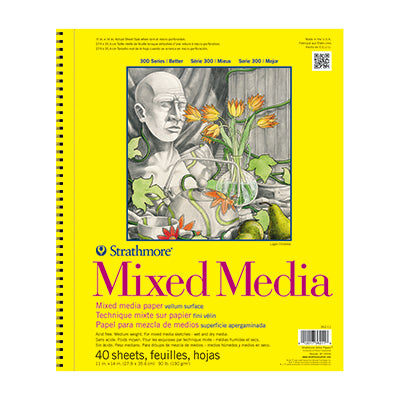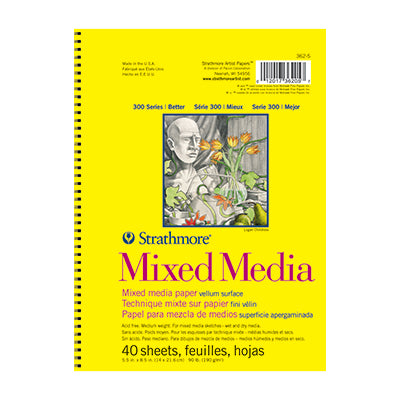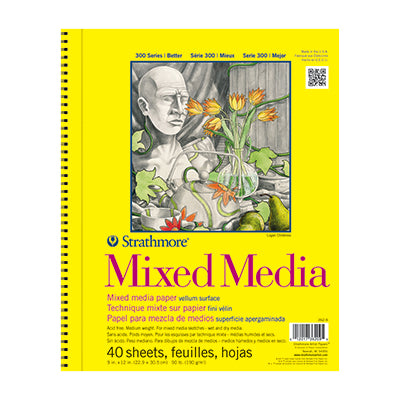 Strathmore 300 Series Mixed Media Papers
Regular price

$0.00 $0.00

Sale price

$30.80
Available For Delivery:
(14 available)
Coquitlam

(7 available)

Downtown Vancouver

(5 available)

Granville Island

(5 available)

Kelowna

(4 available)

Langley

(5 available)

North Vancouver

(7 available)

Victoria

(15 available)

ECU

(0 available)
Explore mixing your media with Strathmore 300 Series Mixed Media Sketchbook. This wirebound book is great for mixed media sketches, practice of techniques and quick studies. Try watercolour, gouache, acrylic, graphite, pen and ink, coloured pencil, marker, pastel, and collage on the medium weight paper.
The sheets are micro-perforated for easy removal with a clean edge (except the 5 _" _ 8 _"). Contains 4 sheets of 9 lb (19 gsm) vellum surface paper. Available in 5 _" _ 8 _", 9" _ 12", and 11" _ 14".
Love this quality paper
Have used this product before and am very happy ; I use this for pencil crayons or watercolour. I don't want to use a lesser quantity because I feel that I get the best results and a greater reward.
Strathmore 300 Series Mixed Media Papers
Painting brush …
The staff are so nice and helpful .there is lots of art supplies that I need
My go everywhere art book
I use this book of 117 lb paper as my traveller for watercolour, acrylic and mixed media art. Over the past year the book has traveled to the Baja, across Canada and up to the Yukon and is holding up well to the abuse of the road (the binding, the cover). Returned to Opus last week to buy another one.
Strathmore 300 Series Mixed Media Papers