Stillman & Birn Zeta Softcover Sketchbooks
Regular price

Sale price

$16.90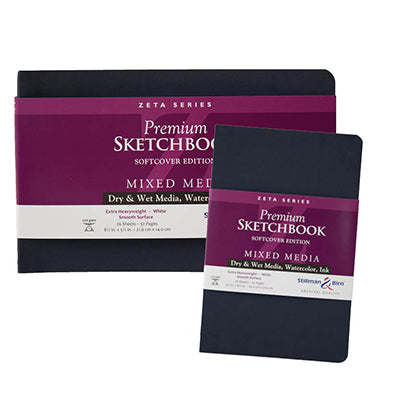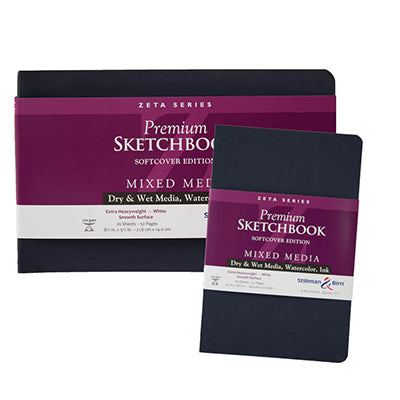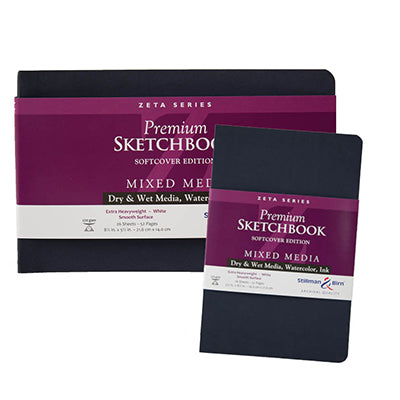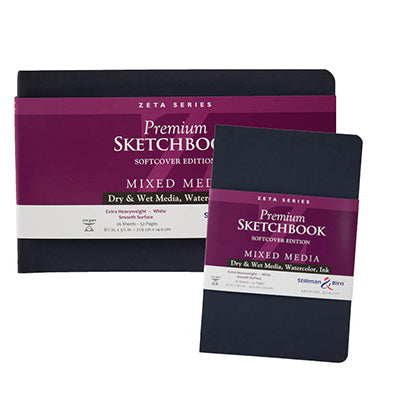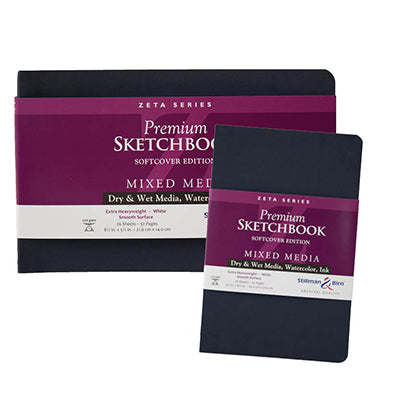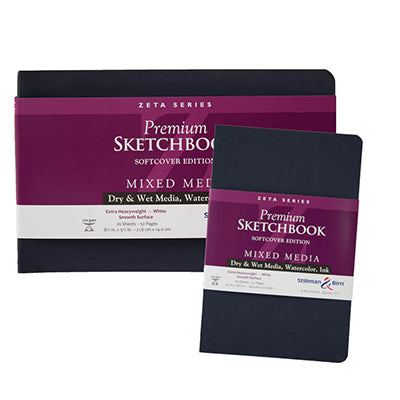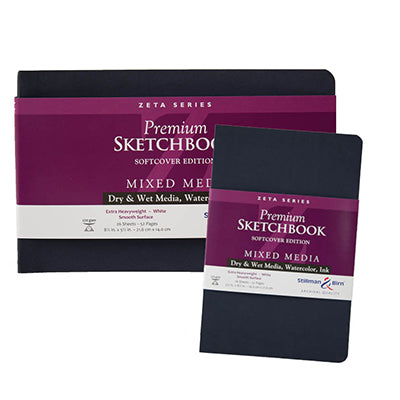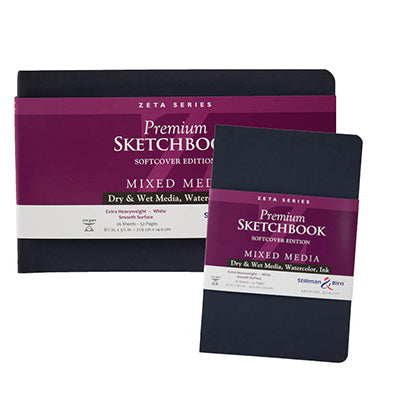 Stillman & Birn Zeta Softcover Sketchbooks
Regular price

Sale price

$16.90
Available For Delivery:
(4 available)
Coquitlam

(2 available)

Downtown Vancouver

(3 available)

Granville Island

(2 available)

Kelowna

(4 available)

Langley

(2 available)

North Vancouver

(5 available)

Victoria

(2 available)

ECU

(0 available)
Stillman & Birn Softcover Sketchbooks provide you with exceptional sketching and drawing possibilities in dry or wet media techniques.
The Zeta Series contains white, 270gsm extra heavyweight paper with smooth texture that is ideal for those who move between dry and wet media, work with markers, or lay down heavier washes of watercolour and ink.
While the paper inside is the true star, these books can be judged by their covers. Featuring rounded corners to prevent frayed edges, and the sewn bindings result in a flexible spine, allowing the books to open flat for working across two pages.
The supple, imitation leather cover paper, in indigo to denote the books in the Zeta series, not only looks beautiful but holds up well with use. The softcover offers a smaller and more lightweight sketchbook when compared to a hardcover relative with the same paper size and number of pages, with a thinner profile and no overhang of the cover, making them the perfect art-on-the-go companion!
Small sketchbook
I bought this small sketchbook for notes and sketches on a trip. I was initially afraid it would be too small, but since space was a factor, I went with it. It turned out to be perfect since the pages open flat for a larger drawing, and the paper is heavy enough to use both sides.
I'm coming back for another.
Zeta softcover sketchbook
Paper is really smooth and nice for pencil and ballpoint pen. Very durable and feel nice when worn in a bit. My go to sketchbook, I've gone through about 10 sketchbooks of various types from stillman and burn at this point and these are my favourite.