Stillman & Birn Nova Softcover Sketchbooks
Regular price

Sale price

$17.50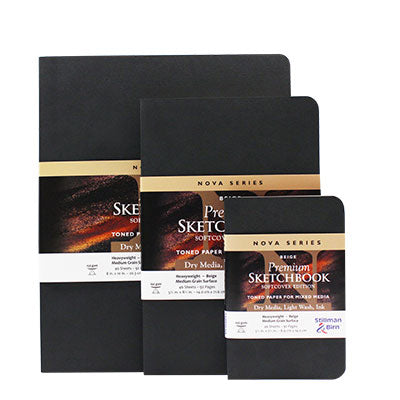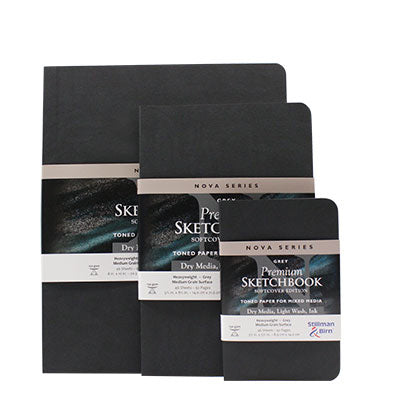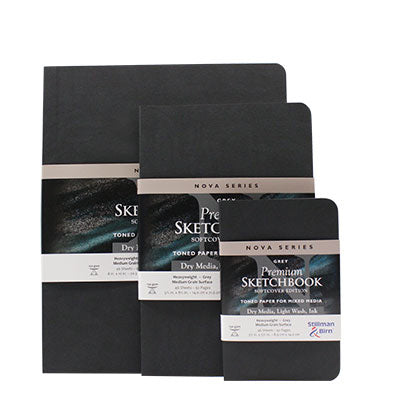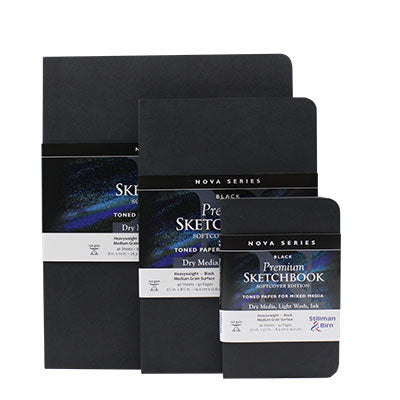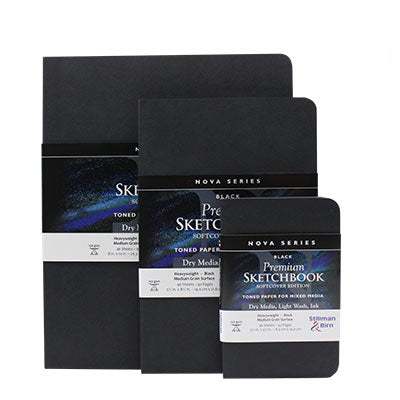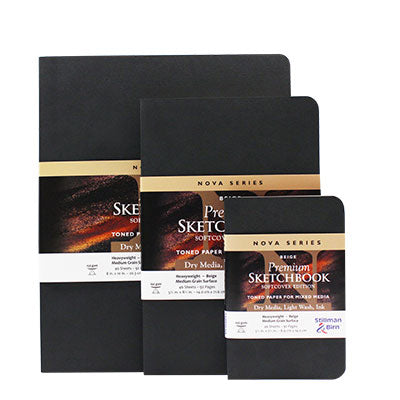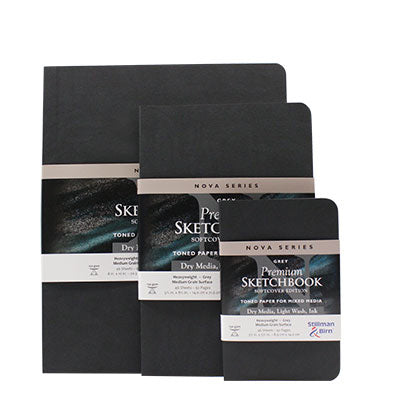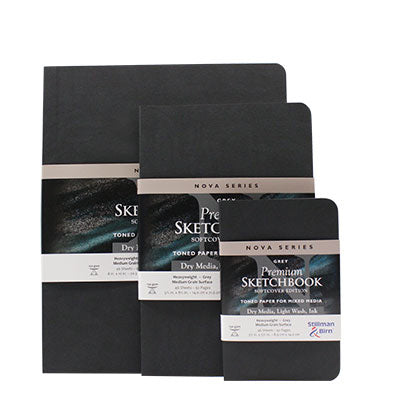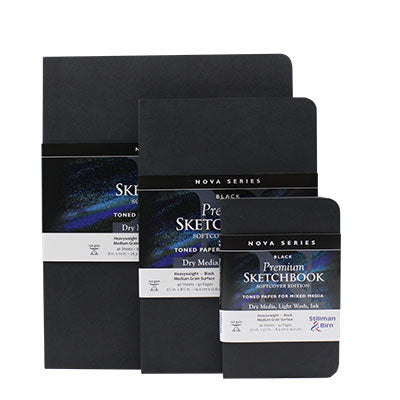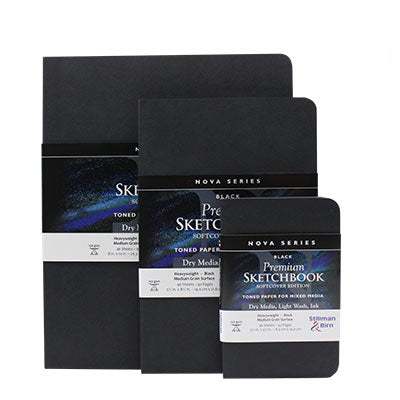 Stillman & Birn Nova Softcover Sketchbooks
Regular price

Sale price

$17.50
Available For Delivery:
(2 available)
Coquitlam

(1 available)

Downtown Vancouver

(3 available)

Granville Island

(3 available)

Kelowna

(3 available)

Langley

(2 available)

North Vancouver

(2 available)

Victoria

(3 available)

ECU

(0 available)
Stillman & Birn Softcover Sketchbooks provide you with exceptional sketching and drawing possibilities in dry, wet, and mixed media techniques.
The Nova Series contains 150gsm (93lb) heavyweight, toned paper in beige with medium grain that will support mixed media artwork. Its internal and external sizing offers superior handling when erasing for correction and with reduction drawing techniques, and allows the paper to accept ink and light washes with ease.
Benefits of double sizing: exceptional wet strength keeps pigment from penetrating deep into the paper, forcing it to remain high on the surface, resulting the pigments to glow on this paper; slow penetration of wet media (bleed through) allows both sides of sketchbook sheet to be used; sheet surface is protected from abrasive effects of multiple erasures; strengthened surface allows wide range of inking techniques without feathering, blending and layering with colored pencils and pastels.
While the paper inside is the true star, these books can be judged by their covers. Featuring rounded corners to prevent frayed edges, and the sewn bindings result in a flexible spine, allowing the books to open flat for working across two pages.
Nova Series papers are suitable for: colored pencil, ink, gel pens, paint markers, watercolor, gouache, chalk pastels, oil pastels, water-soluble graphite, charcoal, colored dry pigments, watercolor pencil, soapstone pencil, etc.
The softcover offers a smaller and more lightweight sketchbook when compared to a hardcover relative with the same paper size and number of pages, with a thinner profile and no overhang of the cover, making them the perfect art-on-the-go companion!
Love it!
New adventure for me to use a beige-tone paper. Absolutely loving it.