Stillman & Birn Gamma Softcover Sketchbooks
Regular price

$0.00 $0.00

Sale price

$16.90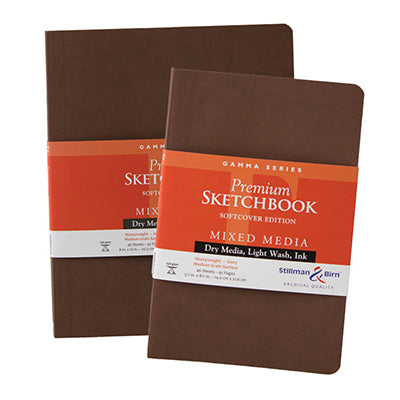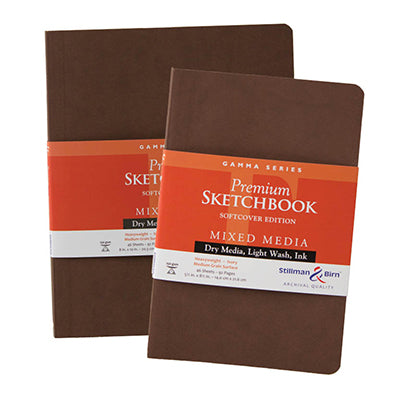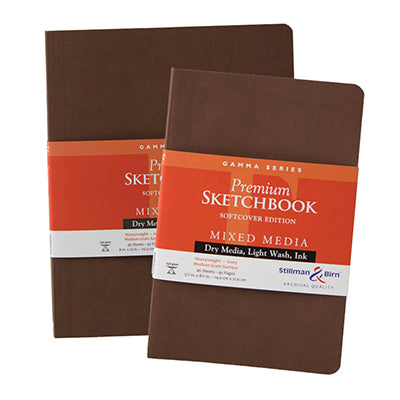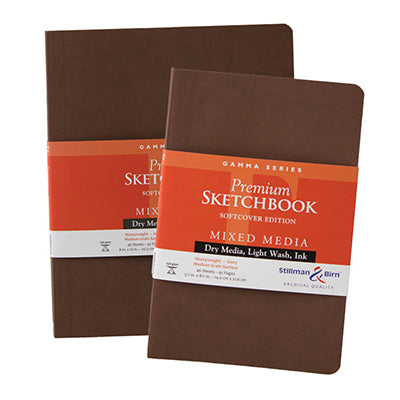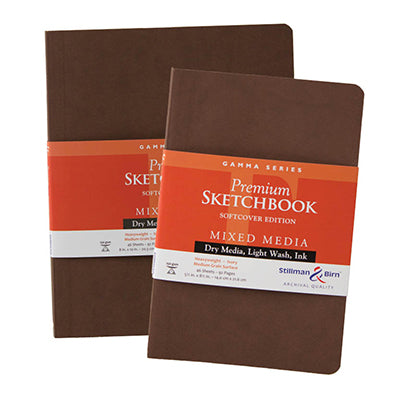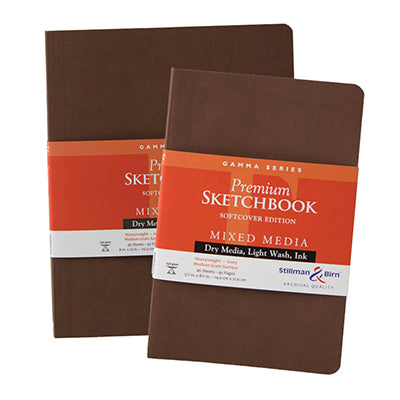 Stillman & Birn Gamma Softcover Sketchbooks
Regular price

$0.00 $0.00

Sale price

$16.90
Available For Delivery:
(0 available)
Coquitlam

(2 available)

Downtown Vancouver

(0 available)

Granville Island

(2 available)

Kelowna

(2 available)

Langley

(2 available)

North Vancouver

(4 available)

Victoria

(3 available)

ECU

(0 available)
Stillman & Birn Softcover Sketchbooks provide you with exceptional sketching and drawing possibilities.
The Gamma Series contains ivory, 150gsm heavyweight paper with medium grain paper that features a distinctive tooth suitable for all dry media. Its internal and external sizing offers superior handling when erasing for correction and with reduction drawing techniques, and allows the paper to accept ink and light washes with ease. For a similar paper in an ivory tone, look to the Alpha series.
While the paper inside is the true star, these books can be judged by their covers. Featuring rounded corners to prevent frayed edges, and the sewn bindings result in a flexible spine, allowing the books to open flat for working across two pages.
The supple, imitation leather cover paper, in brown to denote the books in the Gamma series, not only looks beautiful but holds up well with use. The softcover offers a smaller and more lightweight sketchbook when compared to a hardcover relative with the same paper size and number of pages, with a thinner profile and no overhang of the cover, making them the perfect art-on-the-go companion!