STAEDTLER Mars Lumograph 100 Pencil Set of 12
Regular price

Sale price

$28.60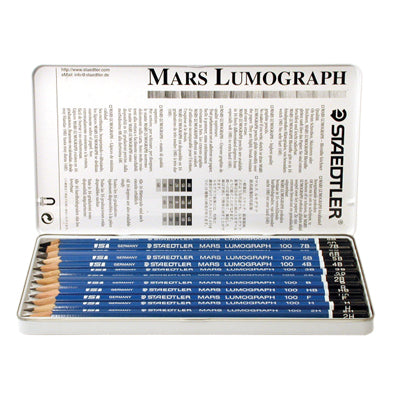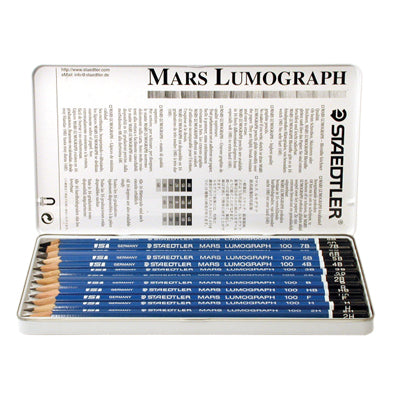 STAEDTLER Mars Lumograph 100 Pencil Set of 12
Regular price

Sale price

$28.60
Available For Delivery:
(7 available)
Coquitlam

(13 available)

Downtown Vancouver

(10 available)

Granville Island

(29 available)

Kelowna

(8 available)

Langley

(14 available)

North Vancouver

(8 available)

Victoria

(11 available)

ECU

(0 available)
A premium pencil with excellent reproduction properties.
STAEDTLER Lumograph Pencils are superior graphite pencils suitable for drawing, writing, sketching, and drafting on paper or matte drafting film. These pencils are able to stand the test of time by resisting smearing. They can also be erased easily, and are lightfast. These qualities make them perfect for reproducing work, as well as creating new work that will last.
These pencils are non-toxic, with graphite leads that are contained within a sturdy wood casing, making them break-resistant.
STAEDTLER Mars Lumograph 100 Pencil Set of 12
STAEDTLER Mars Lumograph 100 Pencil Sets
STAEDTLER Mars Lumograph 100 Pencil Sets