SpectraFix Pastel Fixative Spray - 12oz
Regular price

Sale price

$40.49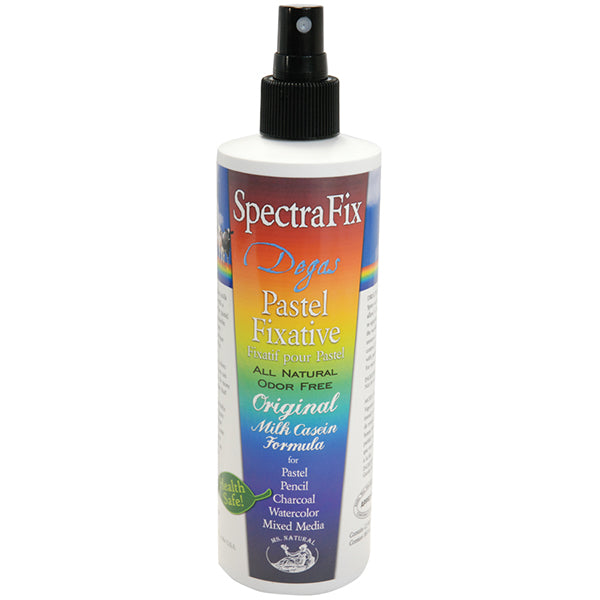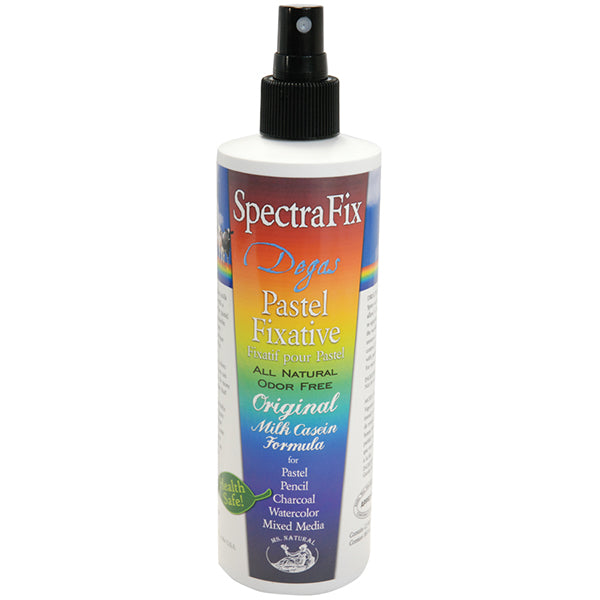 SpectraFix Pastel Fixative Spray - 12oz
Regular price

Sale price

$40.49
Available For Delivery:
(22 available)
Coquitlam

(8 available)

Downtown Vancouver

(5 available)

Granville Island

(10 available)

Kelowna

(10 available)

Langley

(5 available)

North Vancouver

(5 available)

Victoria

(4 available)

ECU

(0 available)
Odour-free and non-toxic, SpectraFix is the natural choice when it comes to fixatives. Workable and fully archival, it is a casein-based fixative that utilizes milk protein and grain alcohol to hold and protect your media. It is suitable for use with pastel, charcoal, tempera, watercolour, gouache, Conté crayon, and under oil paints. SpectraFix is a favourite among professional artists for its unique ability to permanently hold pigments without dulling colours. It dries rapidly, and can be used indoors.
No bad smell!
Decent price for a good amount of product and I'm soooo happy that it doesn't smell like the horrible aerosol ones!
Great stuff
This fixative worked well without negative fumes at all.
No, no, no
Do not buy if you are using pencil on lighter weight paper. I followed the directions on the back precisely. It's application is a wet spray and it rumpled the paper of my 15 hour pencil drawing. I would not buy it again, I would not use it again, I would never recommend it. It also left water droplet marks on the drawing. Horrible, absolutely horrible. I cannot sell the drawing now. I paid approx $30 to ruin my 15 hour drawing.
Works as promised
Time will tell if there is any discoloration over time, but it works well as a workable fixative, especially if you're working in an environment where aerosols aren't an option.
There is higher risk than with aerosols of beading and dripping, so be very mindful of distance to canvas and not to over saturate.
Good fixative
I have used this on my watercolor paintings and it has not lifted the colour. I appears to protect the painting quite well. I would recommend it.