Pentel Fabric Fun Pastel Dye Sticks Set of 7
Regular price

$0.00 $0.00

Sale price

$3.30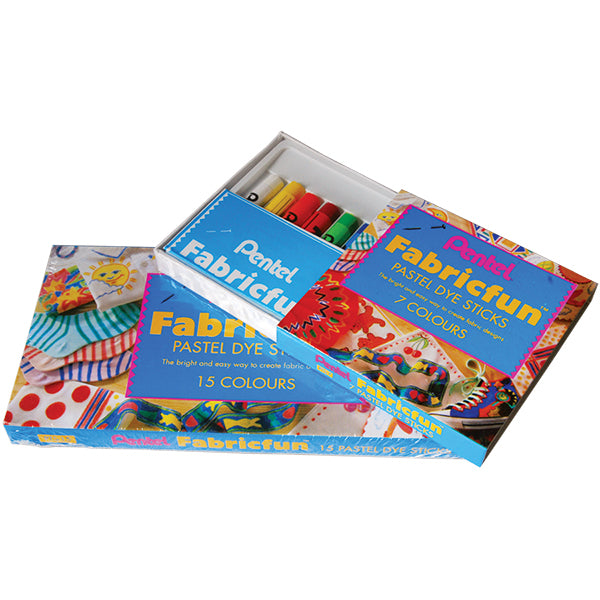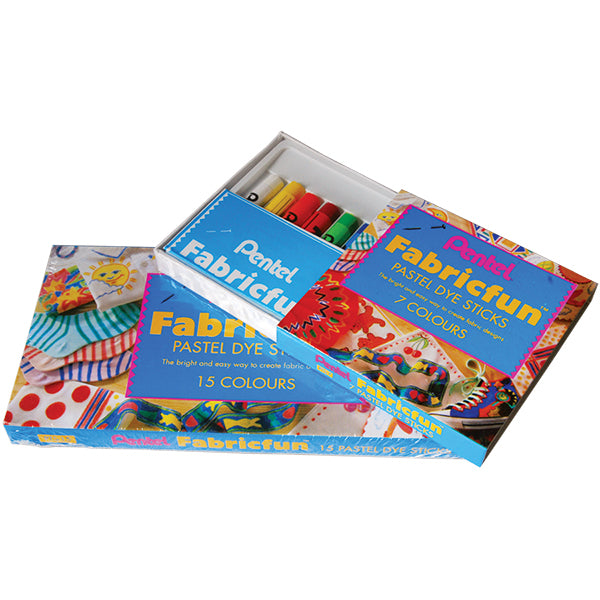 Pentel Fabric Fun Pastel Dye Sticks Set of 7
Regular price

$0.00 $0.00

Sale price

$3.30
Available For Delivery:
(1 available)
Coquitlam

(1 available)

Downtown Vancouver

(1 available)

Granville Island

(2 available)

Kelowna

(2 available)

Langley

(3 available)

North Vancouver

(1 available)

Victoria

(3 available)

ECU

(0 available)
Bring colour to your textile art, wardrobe, home decor, and more with Pentel Fabric Fun Pastel Dye Sticks!
Add pattern and colour, and even touch up faded colours on furniture and clothes. If you are not happy with your design, and you want to try it again, no problem. Just wash the material, and start again. *To make permanent, place tea towel over design, and press with a hot iron.
Product Notes:
Length: 60 mm
Diameter: 8 mm
Natural, absorbent fabrics such as cotton, silk or linen are recommended
Suitable for children aged three years and above
*Even if colours have not been fixed using an iron, Pentel is unable to guarantee that all traces of colour will be removed after washing.
Here are a few easy ideas from A Beautiful Mess: