Pentel Correction Pen - Fine Tip
Regular price

$0.00 $0.00

Sale price

$7.10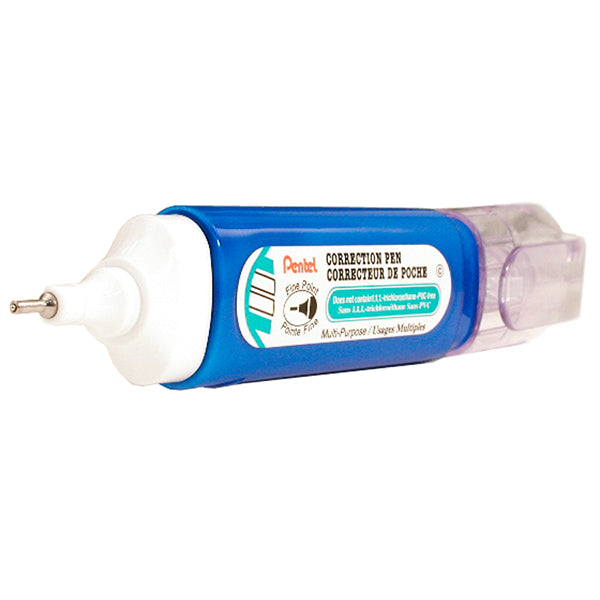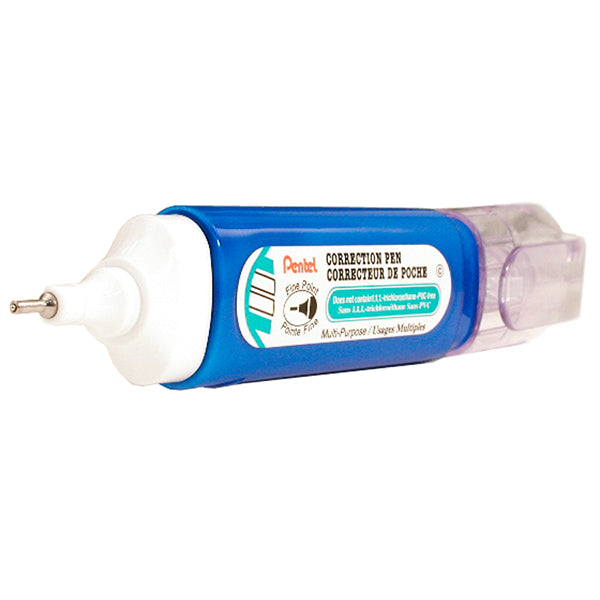 Pentel Correction Pen - Fine Tip
Regular price

$0.00 $0.00

Sale price

$7.10
Available For Delivery:
(10 available)
Coquitlam

(3 available)

Downtown Vancouver

(5 available)

Granville Island

(9 available)

Kelowna

(5 available)

Langley

(6 available)

North Vancouver

(6 available)

Victoria

(6 available)

ECU

(0 available)
The Pentel Correction Pen a fine metal tip applicator, ideal for use on small print and detailed areas.
Compact in size with a short, broad barrel and a snap-on lid with pocket clip, it takes up minimal space in your pencil case or desk organizer, making it easy to keep at hand for quick corrections.
The barrel contains 12 ml (0.4 oz) of white correction fluid. Just squeeze the barrel gently to release controlled amounts of the correction fluid.