Opus Essential Acrylic Introductory Set of 6 x 21ml Tubes
Regular price

Sale price

$40.80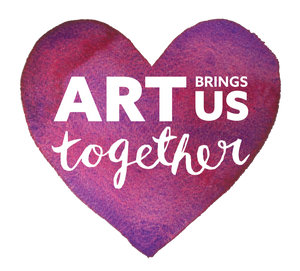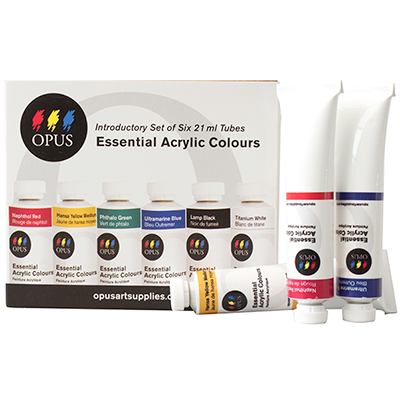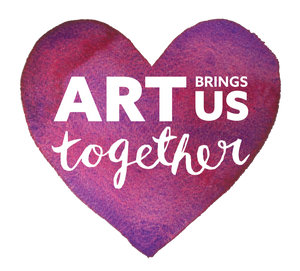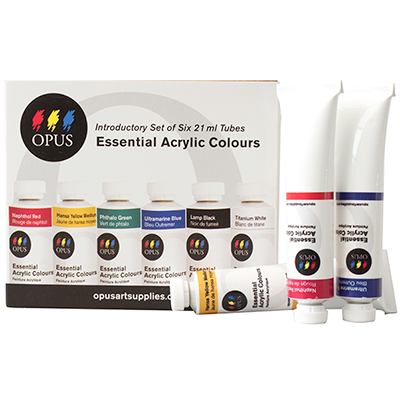 Opus Essential Acrylic Introductory Set of 6 x 21ml Tubes
Regular price

Sale price

$40.80
Available For Delivery:
(11 available)
Coquitlam

(6 available)

Downtown Vancouver

(2 available)

Granville Island

(14 available)

Kelowna

(20 available)

Langley

(9 available)

North Vancouver

(7 available)

Victoria

(4 available)

ECU

(0 available)
A sample-sized introduction to our Opus Essential Acrylics, this set of six contains the colours you need with luscious colour and outstanding value.
Opus Essential Acrylic Colours are a favourite among our house brand art materials, a professional-quality, heavy-body paint at an outstanding value.
Produced in small batches in North America with a quality-first approach, they feature high concentrations of permanent, intense, and reliable pigments.
Creamy and thick in consistency, they have the capacity to retain brush strokes and are perfect for carving with a palette knife. These colours can also be thinned liberally with Opus or GOLDEN Mediums to increase their flow, or alter their sheen, without sacrificing intensity of pigment.
Colours mix with ease and dry to a beautiful water resistant film that is flexible and non-tacky. Opus Essential Acrylics can be thinned with water or acrylic medium and dry with a semi-gloss/gloss finish.
Opus Essential Acrylic colours are excellent for use on interior or exterior non-oily surfaces. Use them indoors or outdoors for fine art applications, craft projects, and murals.
Set contains 21 ml tubes of:
Hansa Yellow Medium
Phthalo Green
Naphthol Red
Lamp Black
Ultramarine Blue
Titanium White
Note: A small number of colours in this line may occasionally have some clear separation; this is not unusual for paints with high pigment loads. Do not pour off this separation as it contains ingredients that are integral to the paint. Instead, remix into the paint.