Natural Earth Paints The Complete Earth Oil Paint Kit of 10
Regular price

Sale price

$108.90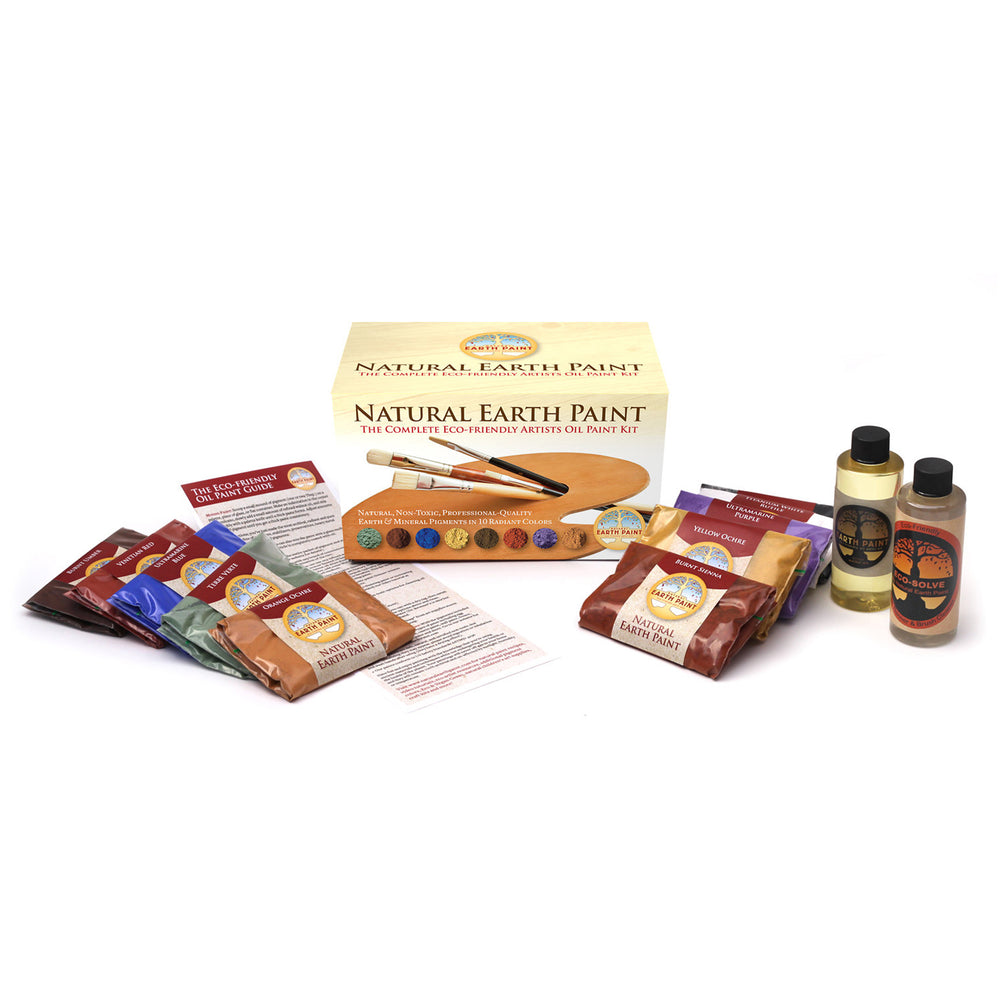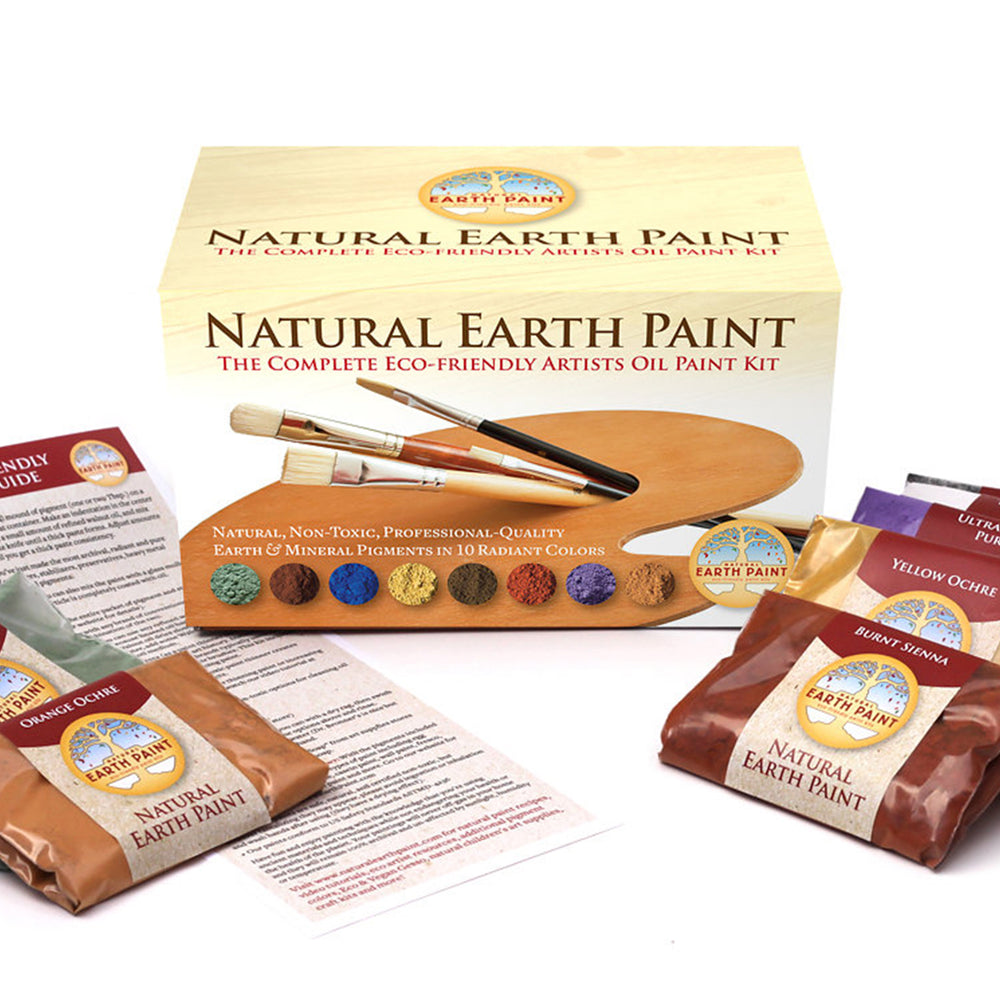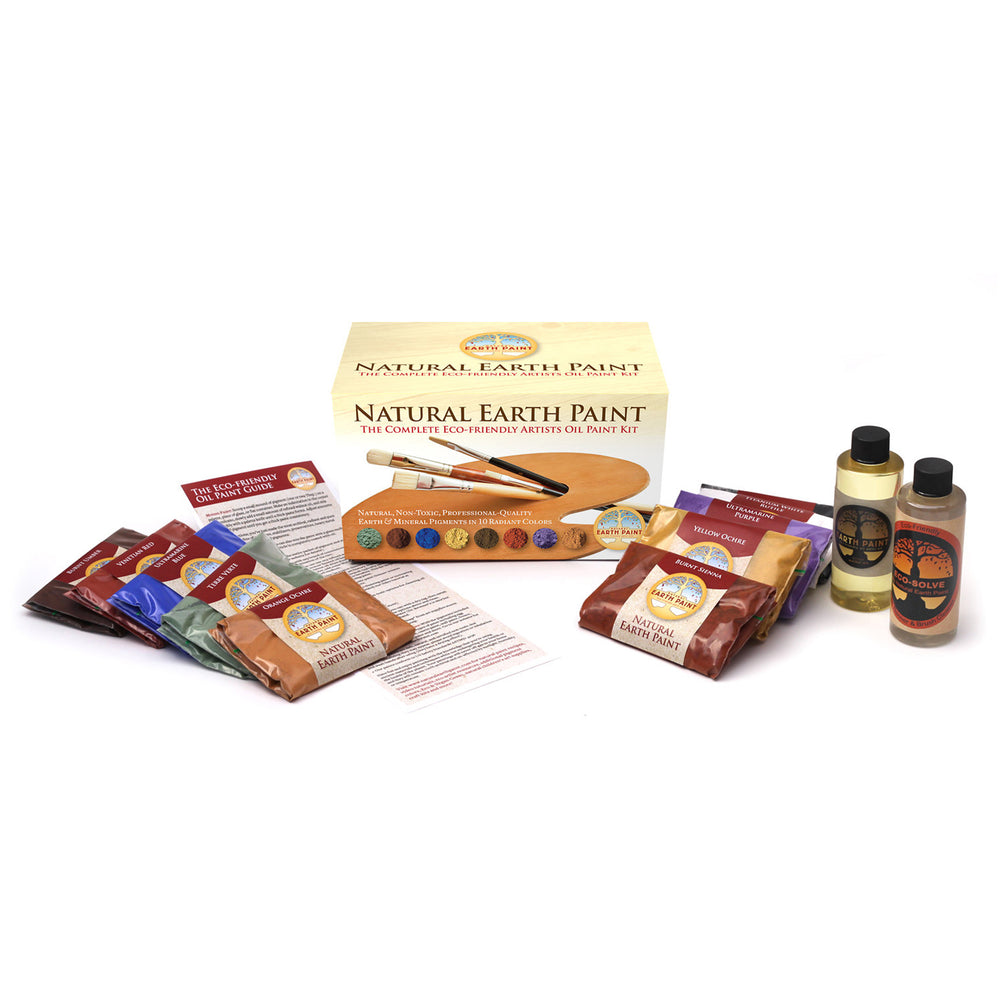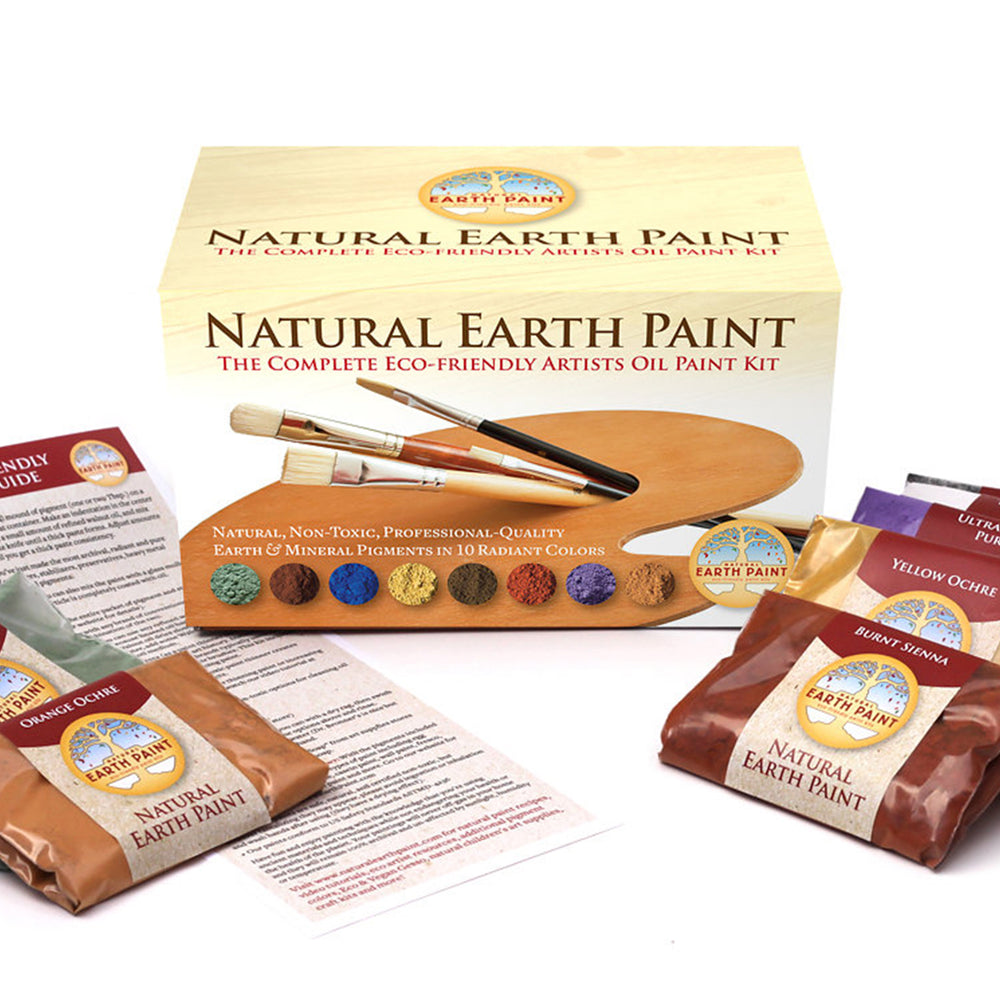 Natural Earth Paints The Complete Earth Oil Paint Kit of 10
Regular price

Sale price

$108.90
Available For Delivery:
(2 available)
Coquitlam

(1 available)

Downtown Vancouver

(0 available)

Granville Island

(2 available)

Kelowna

(0 available)

Langley

(2 available)

North Vancouver

(1 available)

Victoria

(1 available)

ECU

(0 available)
Making art allows you to express yourself creatively and enhances your life; it doesn't always enhance the environment, however. Make your own 100% pure and natural, non-toxic, archival and UV resistant oil paints - The Complete Eco-friendly Artists Oil Paint Kit from Natural Earth Paint provides everything you need!
All the pigments have been responsibly harvested from all around the world, and are free of fillers, additives, synthetic preservatives, toxins, petroleum-based pigments and heavy metals.
Mix the pigments with the walnut oil using a palette knife. Find recipes for making traditional egg tempera, pastels, casein paints and more on the Natural Earth Paint website.
The kit contains:
Ten natural earth and mineral pigments in 2 ounce packets: Venetian Red, Orange Ochre, Yellow Ochre, Terre Verte, Ultramarine Blue, Ultramarine Purple, Black Ochre, Burnt Sienna, Titanium White Rutile, and Burnt Umber
4 ounces of refined walnut oil
4 ounces of Eco Solvent (non-toxic, plant-based thinner/brush cleaner)
Eco Oil Painting Guide & Mixing Instructions
The pigments are packed in biodegradable plastic bags and the kit comes in a 100% post consumer recycled gift box