Mini Plastic Human Skull Model
Regular price

$0.00 $0.00

Sale price

$16.60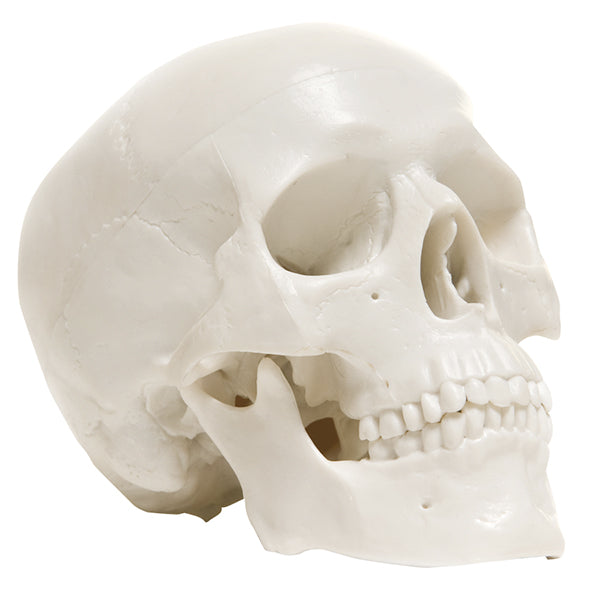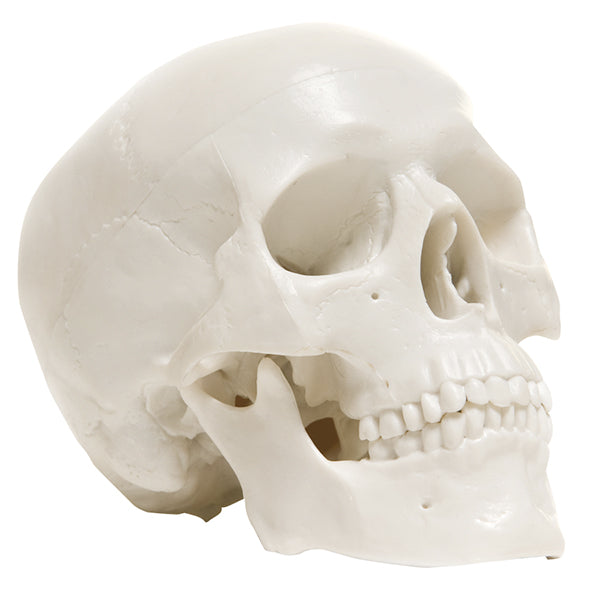 Mini Plastic Human Skull Model
Regular price

$0.00 $0.00

Sale price

$16.60
Available For Delivery:
(1 available)
Coquitlam

(4 available)

Downtown Vancouver

(5 available)

Granville Island

(8 available)

Kelowna

(10 available)

Langley

(5 available)

North Vancouver

(3 available)

Victoria

(21 available)

ECU

(0 available)
Bone up on your anatomy! For the best possible accuracy in portraying the human figure as it really is, you need to start with its inner structure: the skeletal framework to which the muscles, and, ultimately, the skin, are attached.
The "bones" of this mini human skull are made of hard white plastic, with a system of wire and cord attachments holding the jointed sections together, yellow plastic spacers between the fingers and toes while the skulls have a metal spring in the jaws.
Specifications:
Approximately 4" from the front of the jaw to the back of the skull
Sits just above 3" high
Made of a hard, white plastic
Open the jaw with a spring
Download a PDF with specifications about these products.
Mini Plastic Human Skull Model
Overall good, missing a few things to make great.
Anatomically the skull is great! Its also fairly sturdy and well made. However the spring in the Jaw is so strong I cant have it open while using it as a design reference. It also could really benifit from a post to support the skull. That way you can set it up and easily use it as a reference for art. As it is now it looks nice but it can be improved for it to be better.