Liquitex Professional Soft Body Mixing Set of 6 Small
Regular price

Sale price

$35.50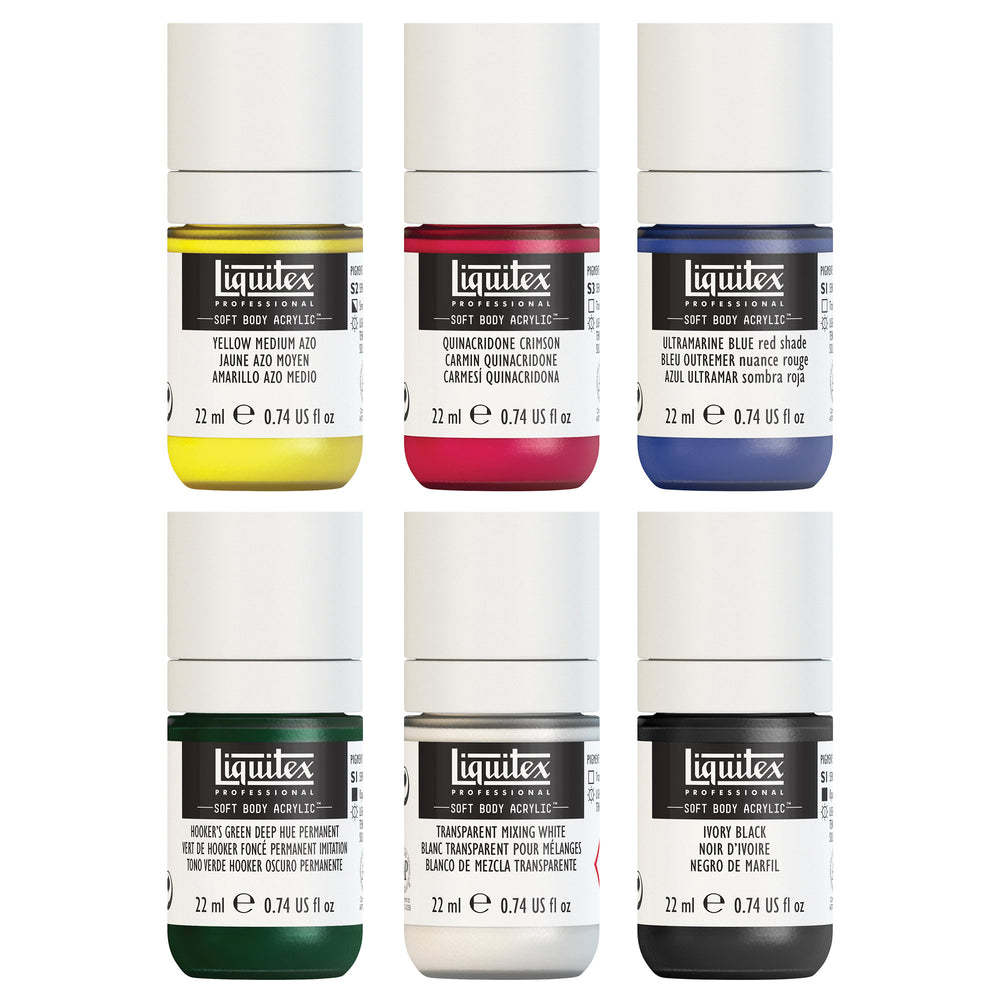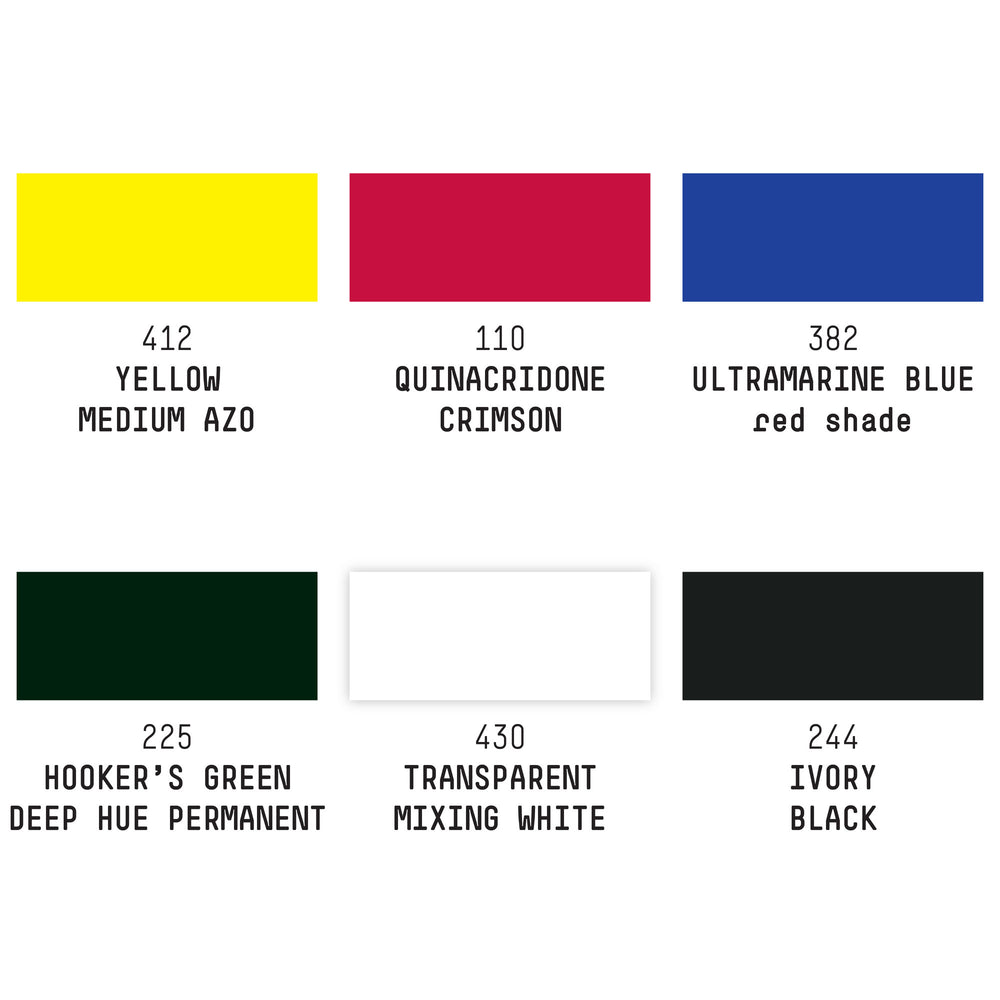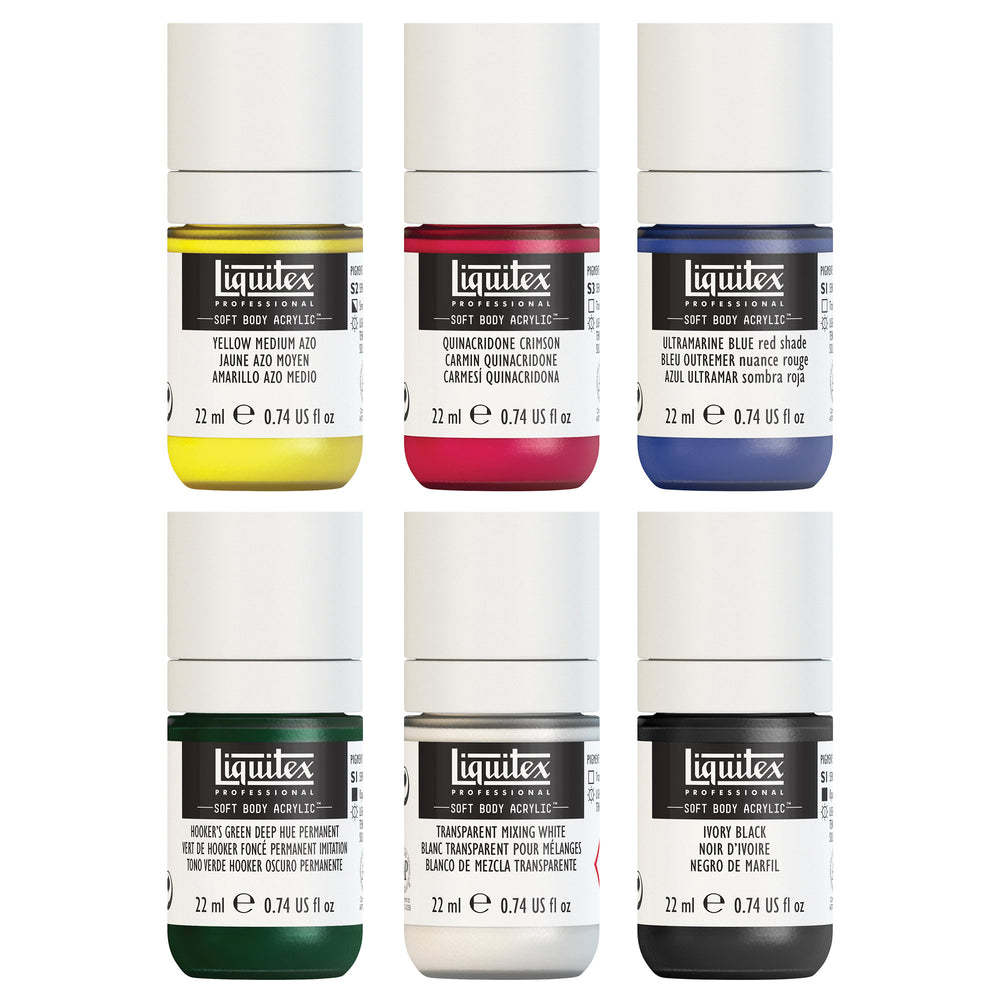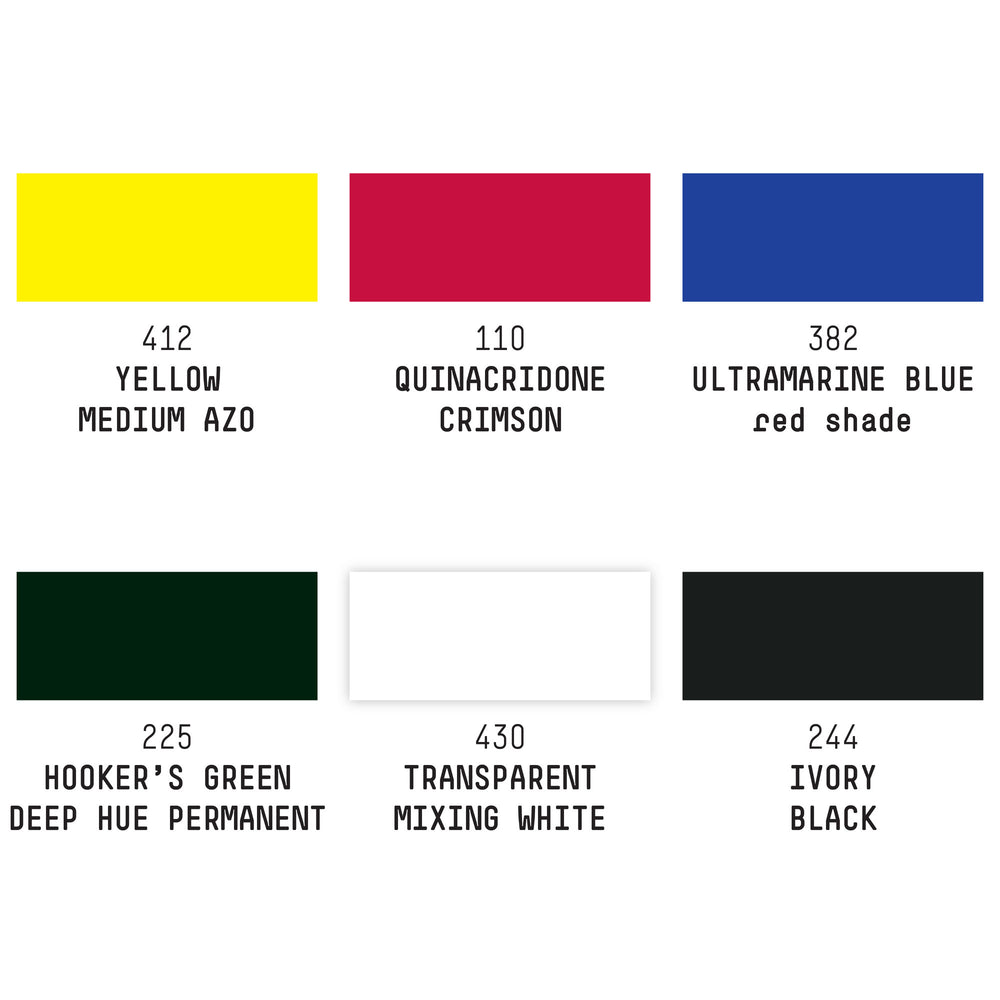 Liquitex Professional Soft Body Mixing Set of 6 Small
Regular price

Sale price

$35.50
Available For Delivery:
(2 available)
Coquitlam

(1 available)

Downtown Vancouver

(1 available)

Granville Island

(2 available)

Kelowna

(2 available)

Langley

(2 available)

North Vancouver

(2 available)

Victoria

(2 available)

ECU

(0 available)
Excellent coverage, a satin finish and high levels of artist-quality pigment for archival brilliance.
Use it to paint, pour, glaze or print on almost any surface. For fine detail or large-scale wall art and everything in between.
Now in an ergonomic bottle, designed with artists to be easier to use and more functional. Not a drop of paint will go to waste!
Set includes: Yellow Medium Azo, Quinacridone Crimson, Ultramarine Blue (Red Shade), Hookers Green Deep Hue Permanent, Transparent Mixing White, and Ivory Black.