Liquitex Professional Soft Body Essentials Set of 12 x 22ml
Regular price

Sale price

$74.60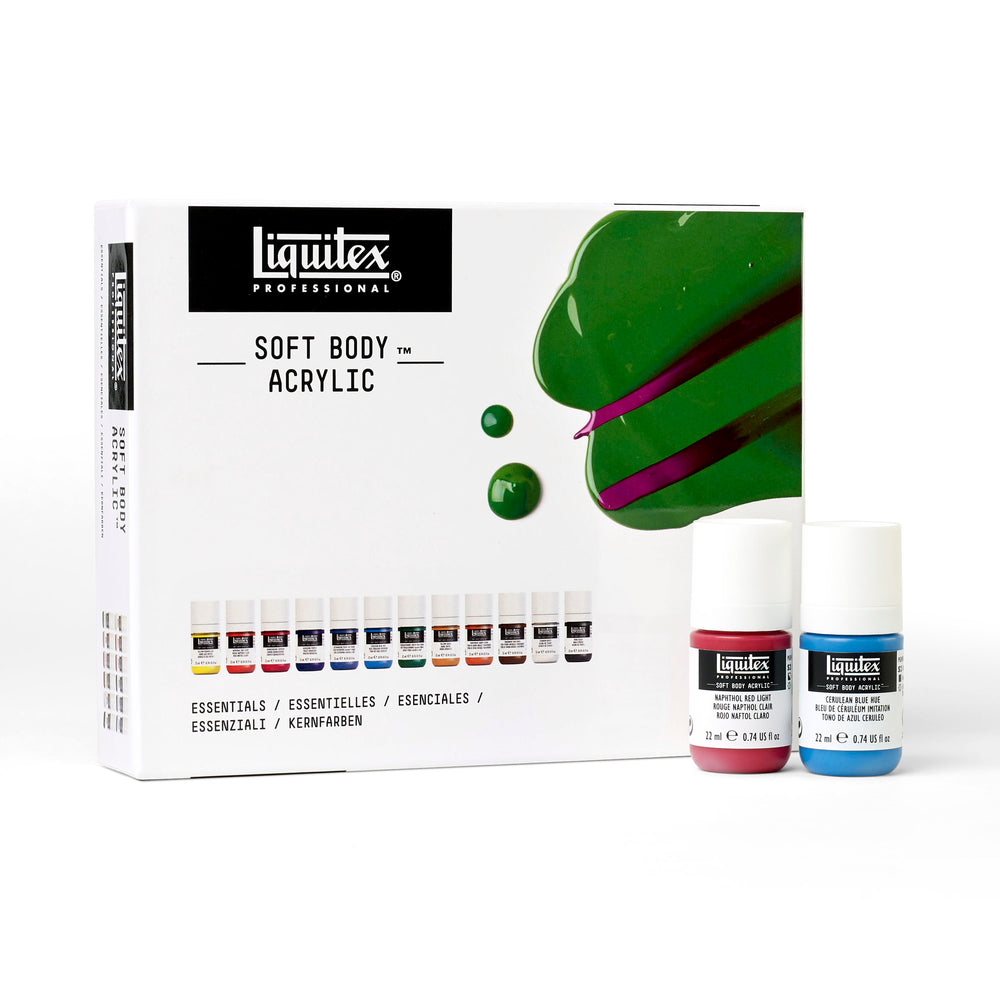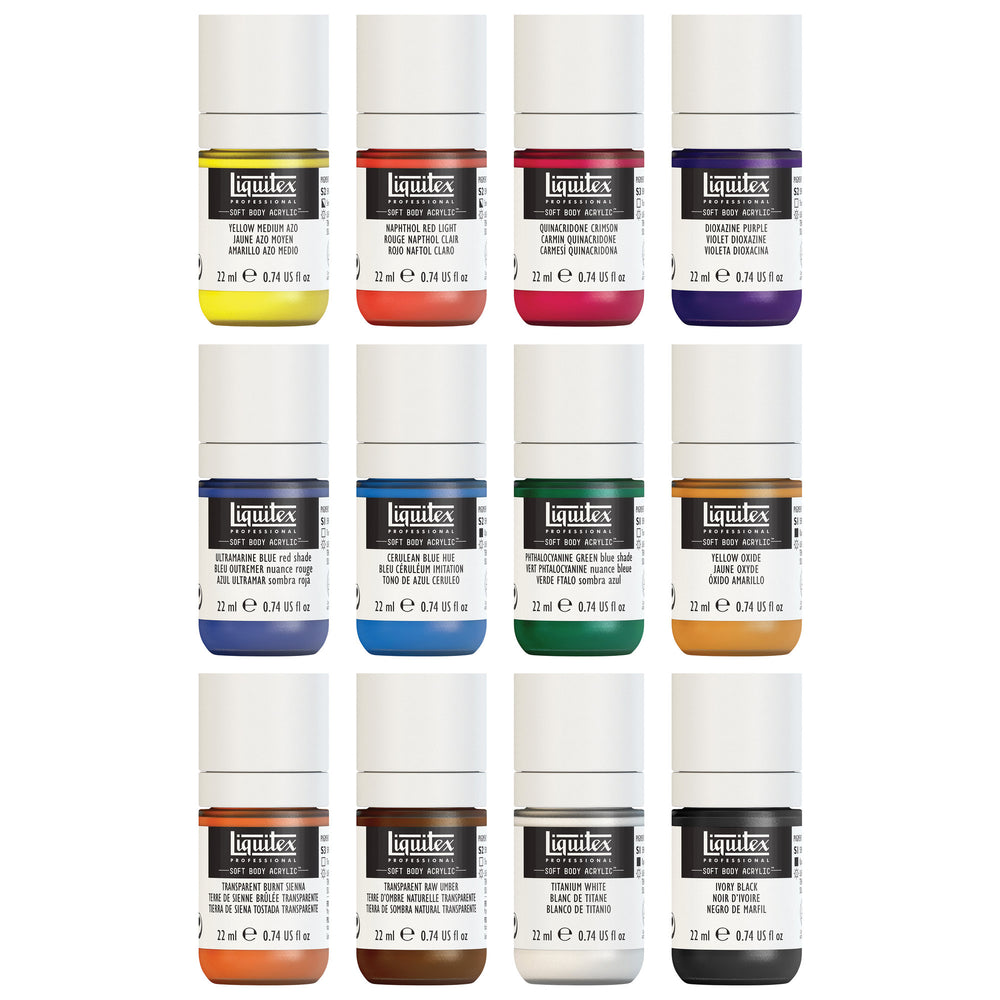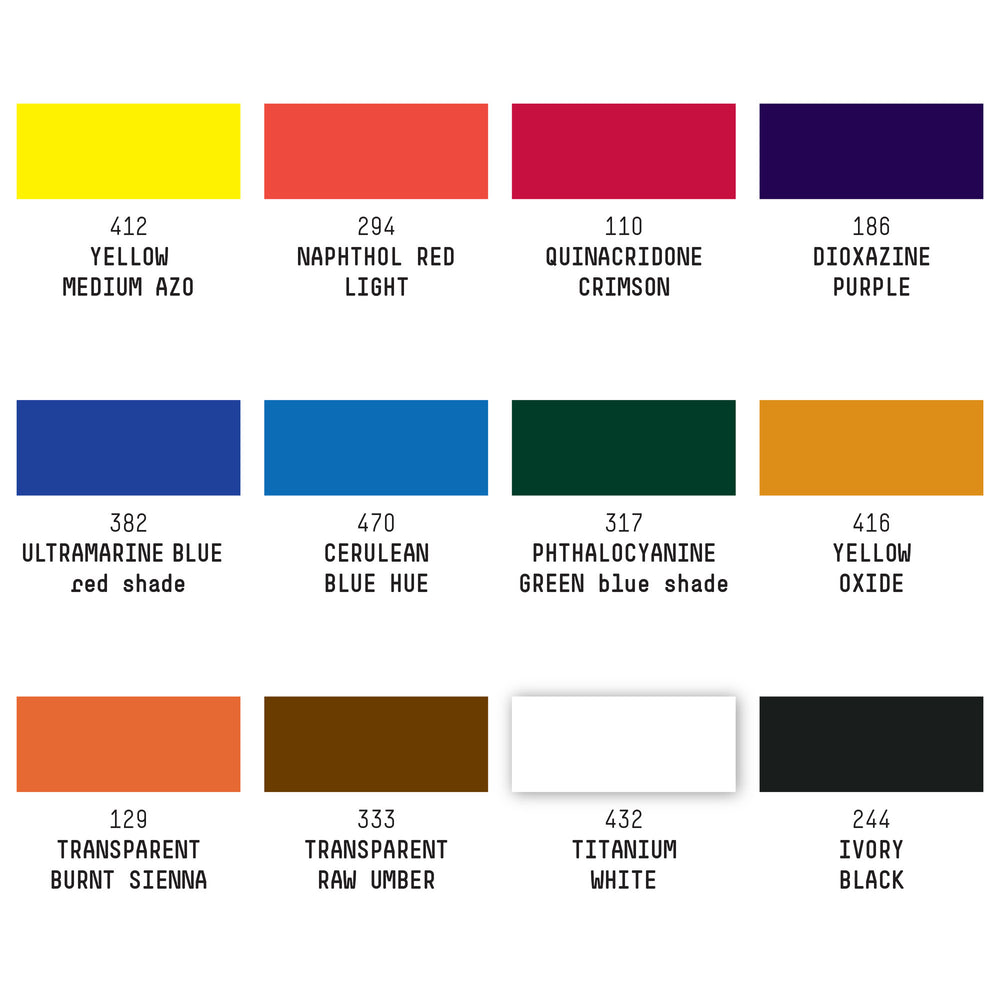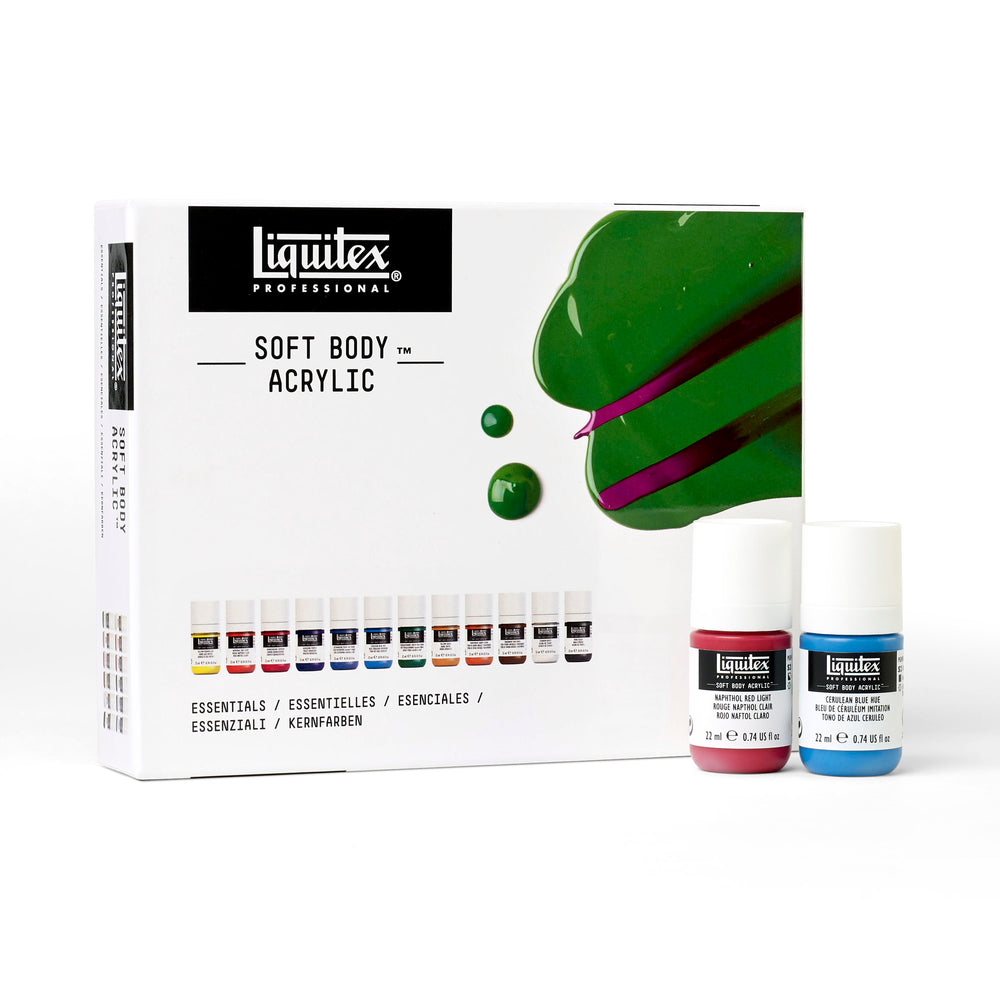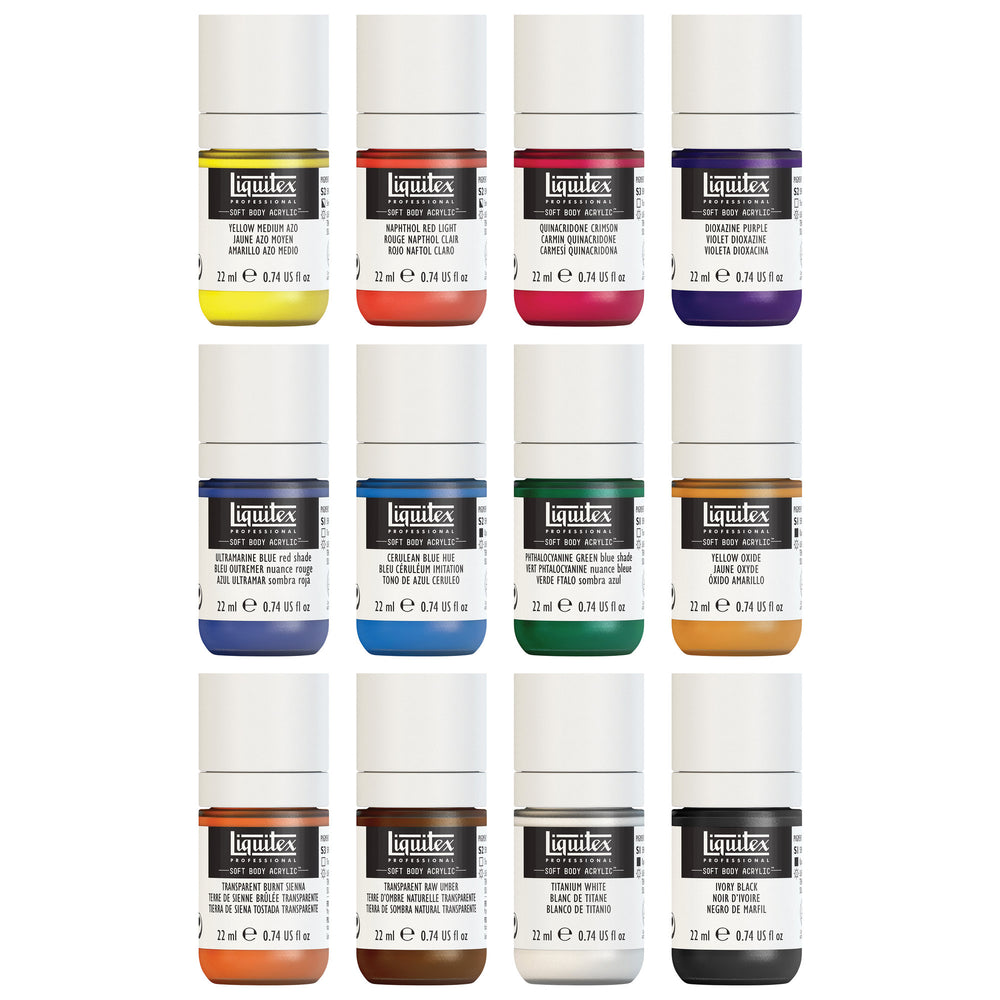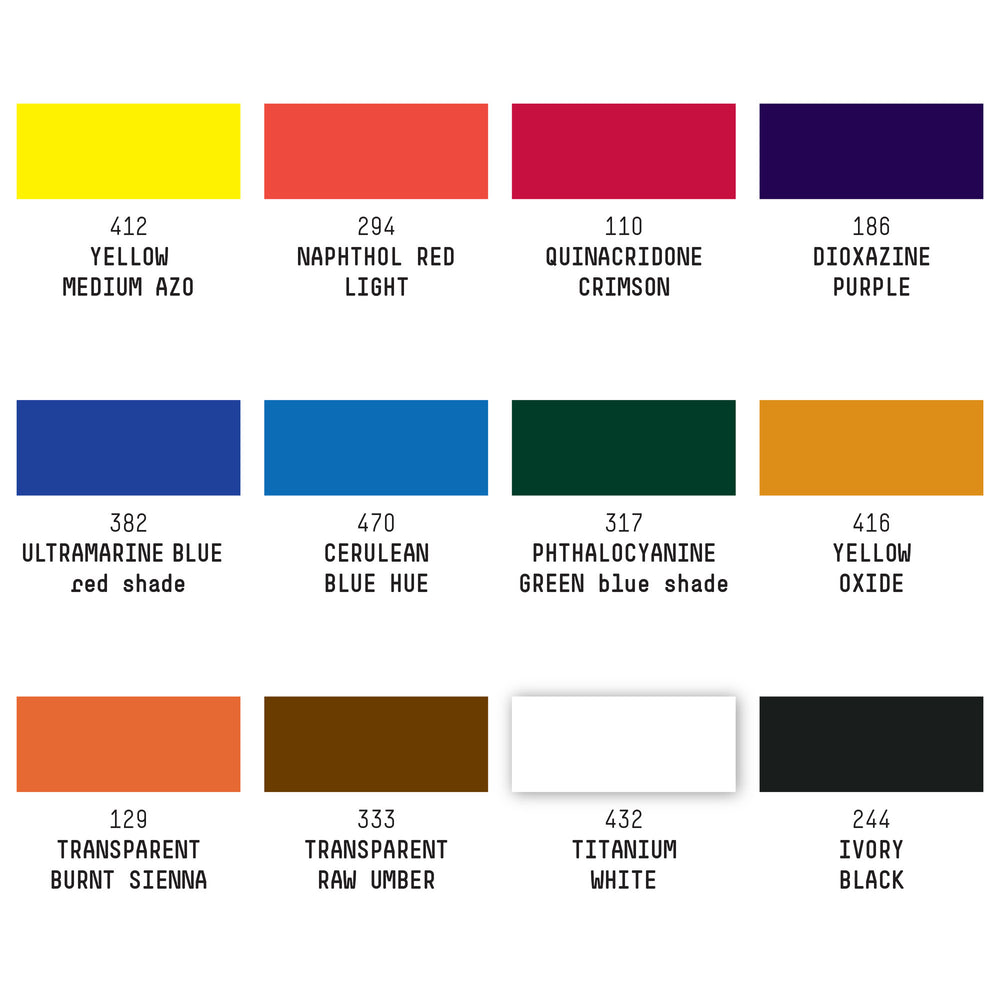 Liquitex Professional Soft Body Essentials Set of 12 x 22ml
Regular price

Sale price

$74.60
Available For Delivery:
(7 available)
Coquitlam

(1 available)

Downtown Vancouver

(1 available)

Granville Island

(2 available)

Kelowna

(2 available)

Langley

(2 available)

North Vancouver

(2 available)

Victoria

(3 available)

ECU

(0 available)
Excellent coverage, a satin finish and high levels of artist-quality pigment for archival brilliance.
Use it to paint, pour, glaze or print on almost any surface. For fine detail or large-scale wall art and everything in between.
Now in an ergonomic bottle, designed with artists to be easier to use and more functional. Not a drop of paint will go to waste!
Set includes: Includes Yellow Medium Azo, Naphthol Red Light, Quinacridone Crimson, Dioxazine Purple, Ultramarine Blue (Red Shade), Cerulean Blue Hue, Phthalocyanine Green (Blue Shade), Yellow Oxide, Transparent Burnt Sienna, Transparent Raw Umber, Titanium White, and Ivory Black.