Liquitex Professional Acrylic Gesso - Clear
Regular price

Sale price

$21.40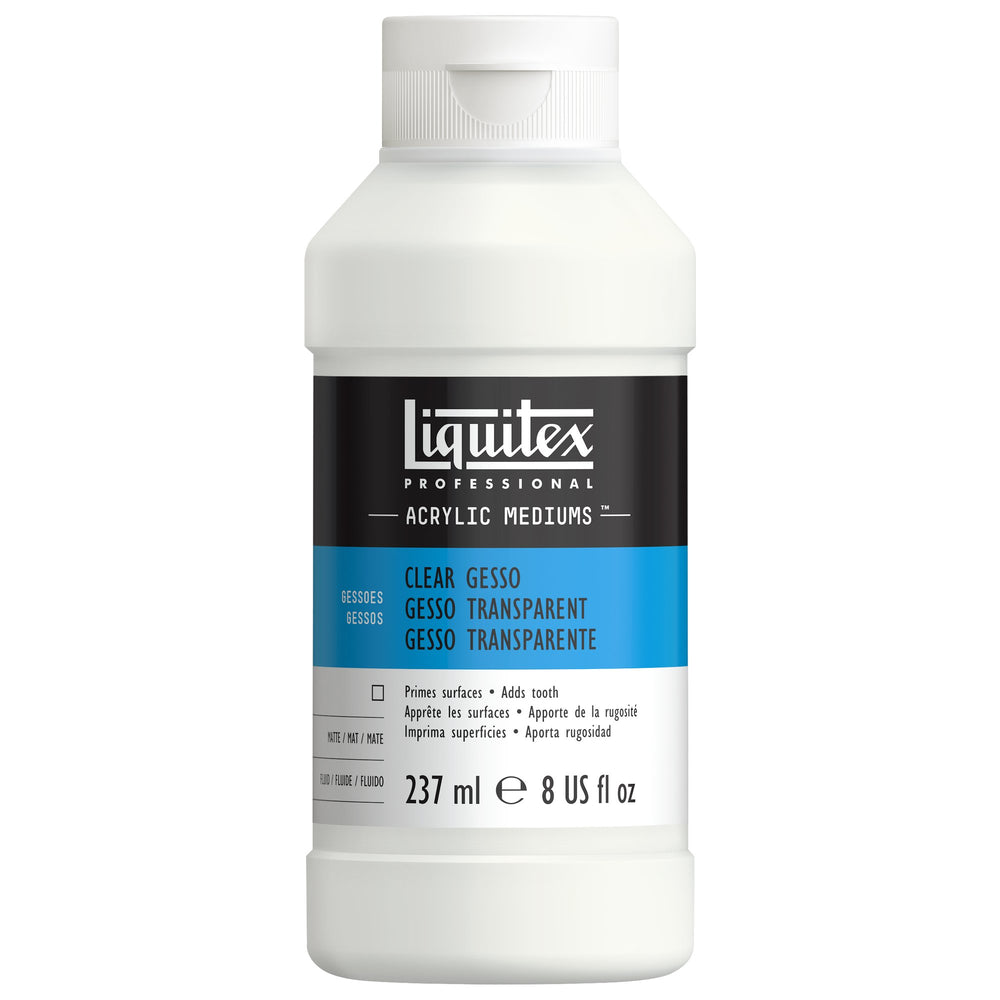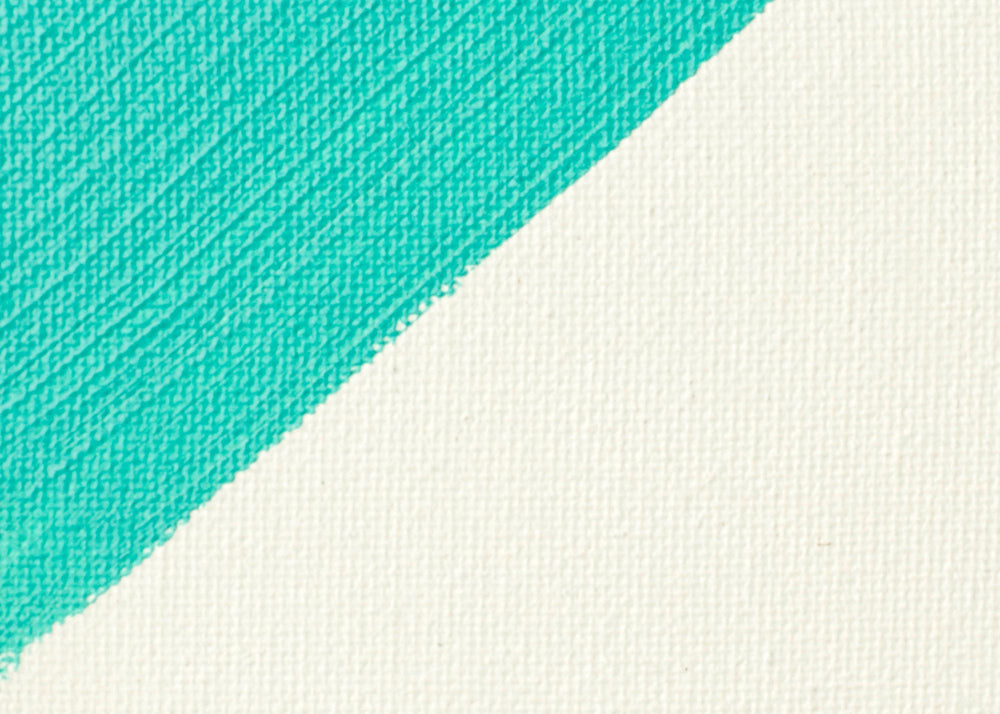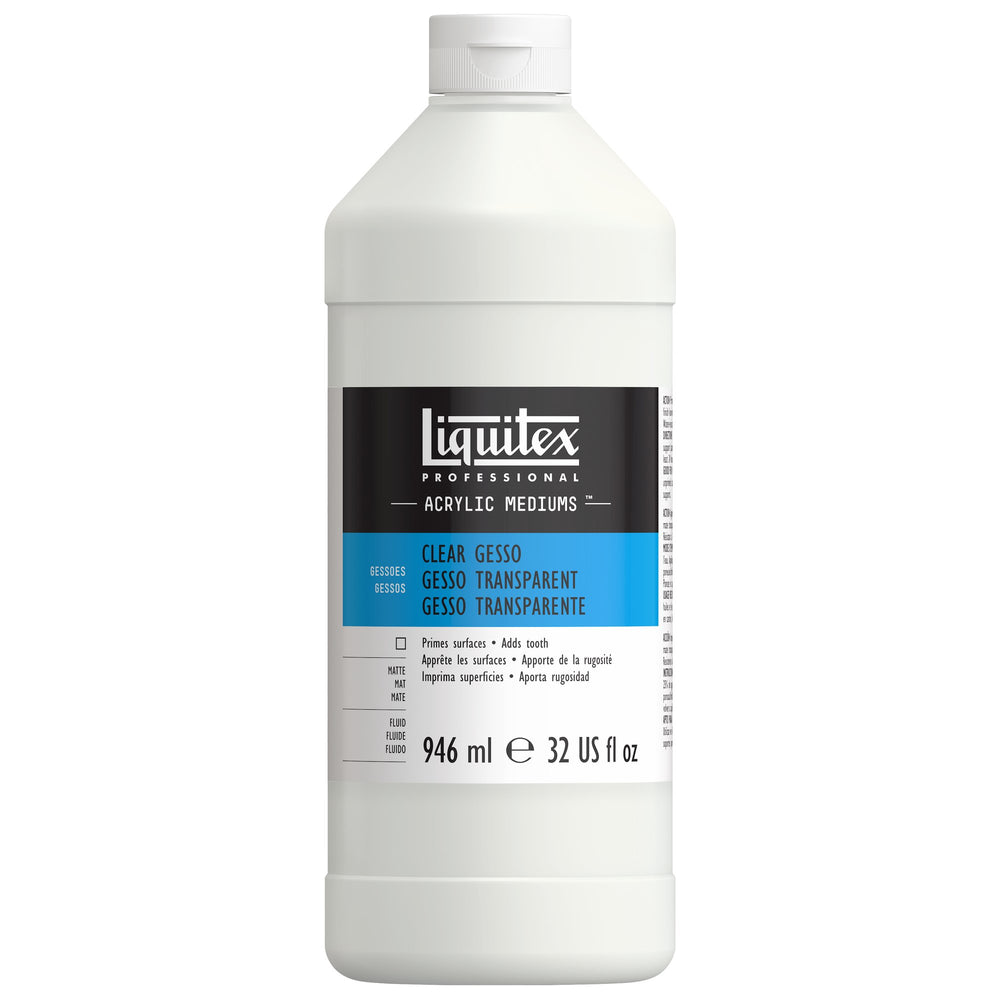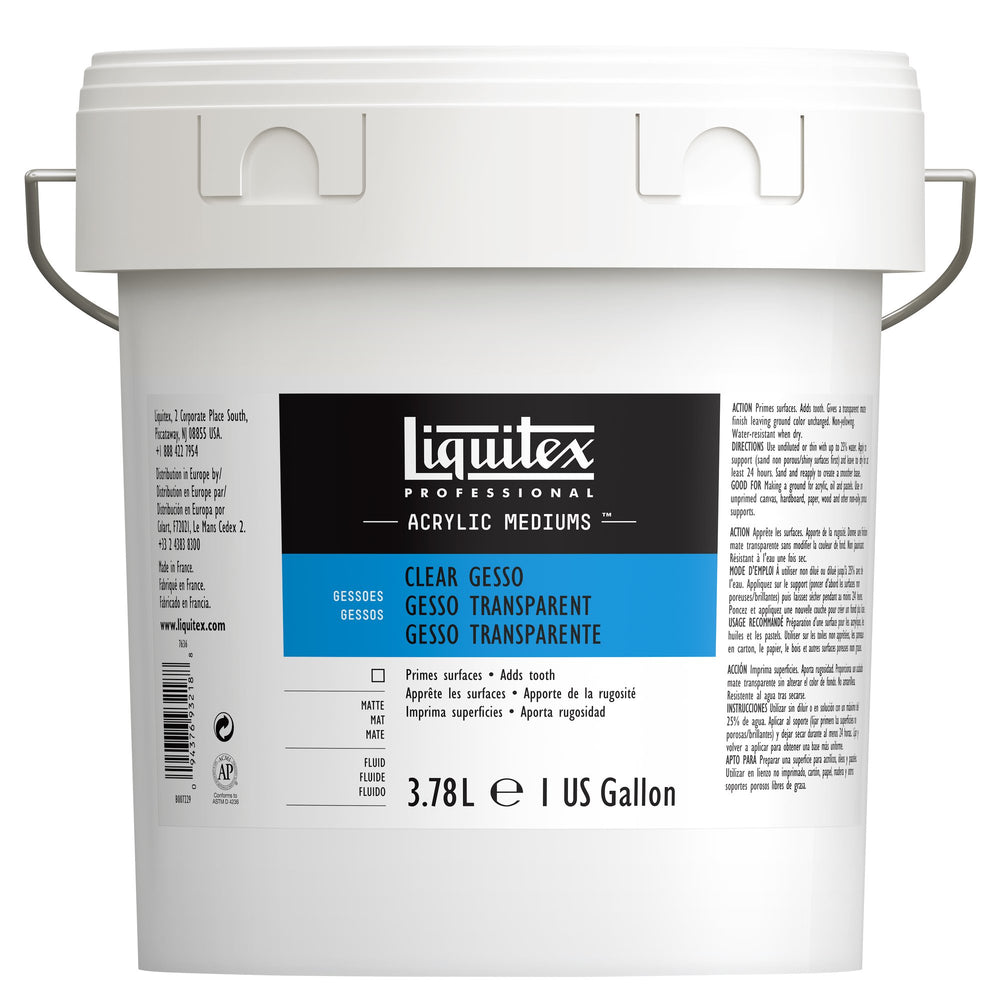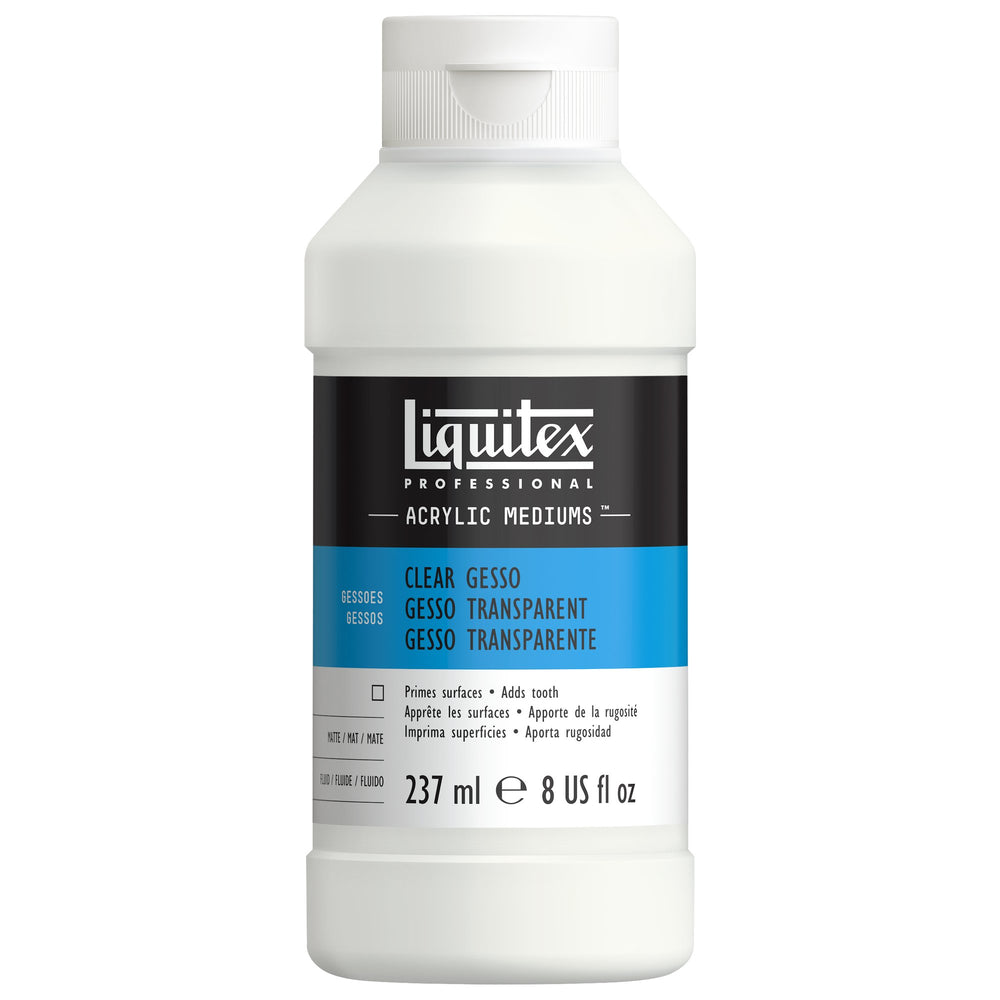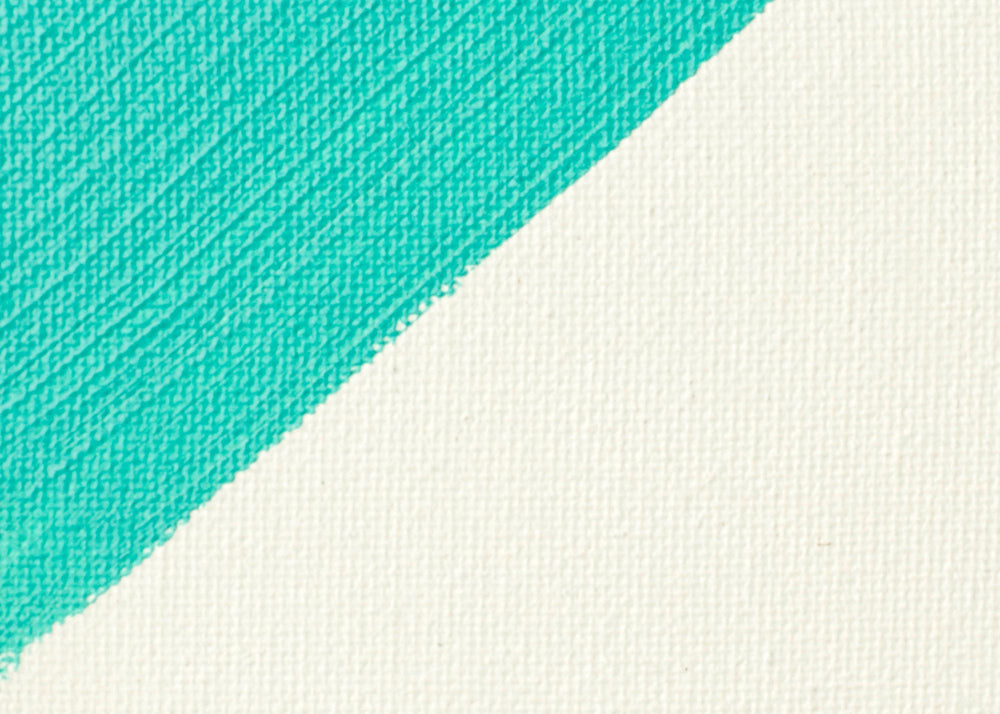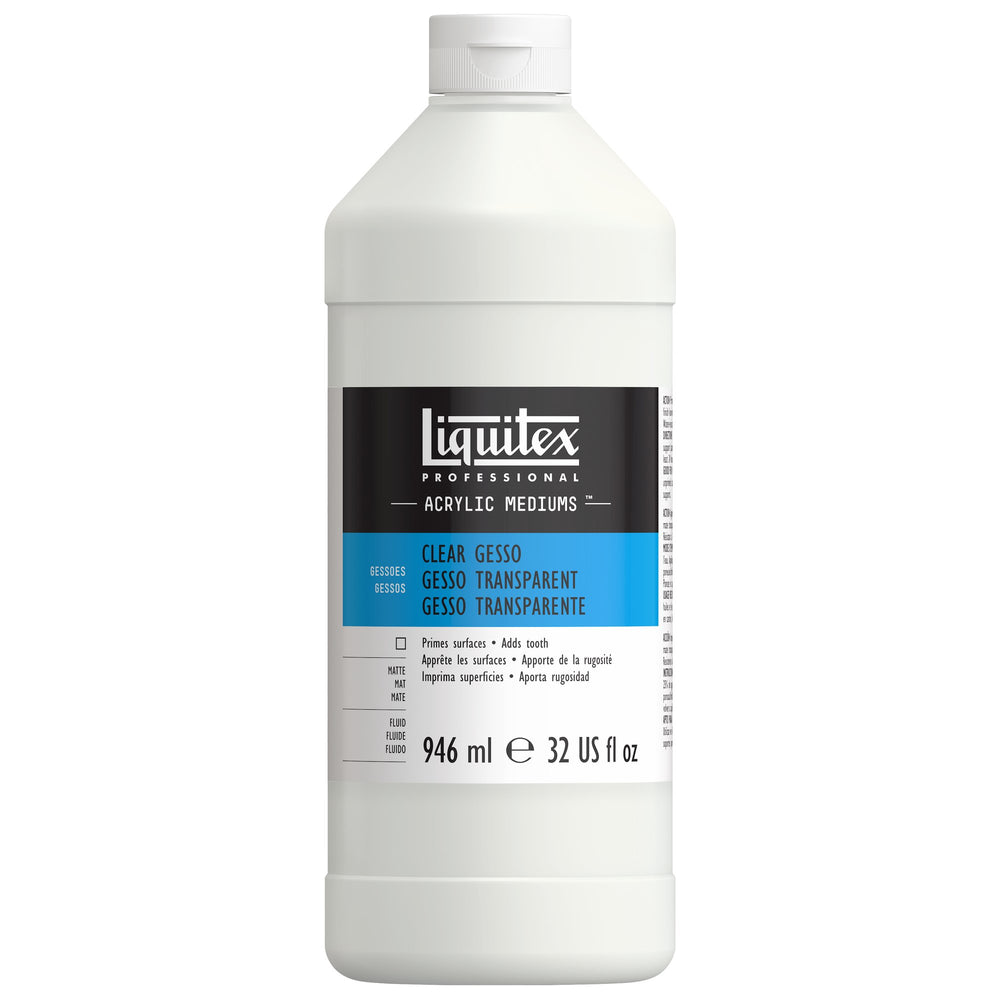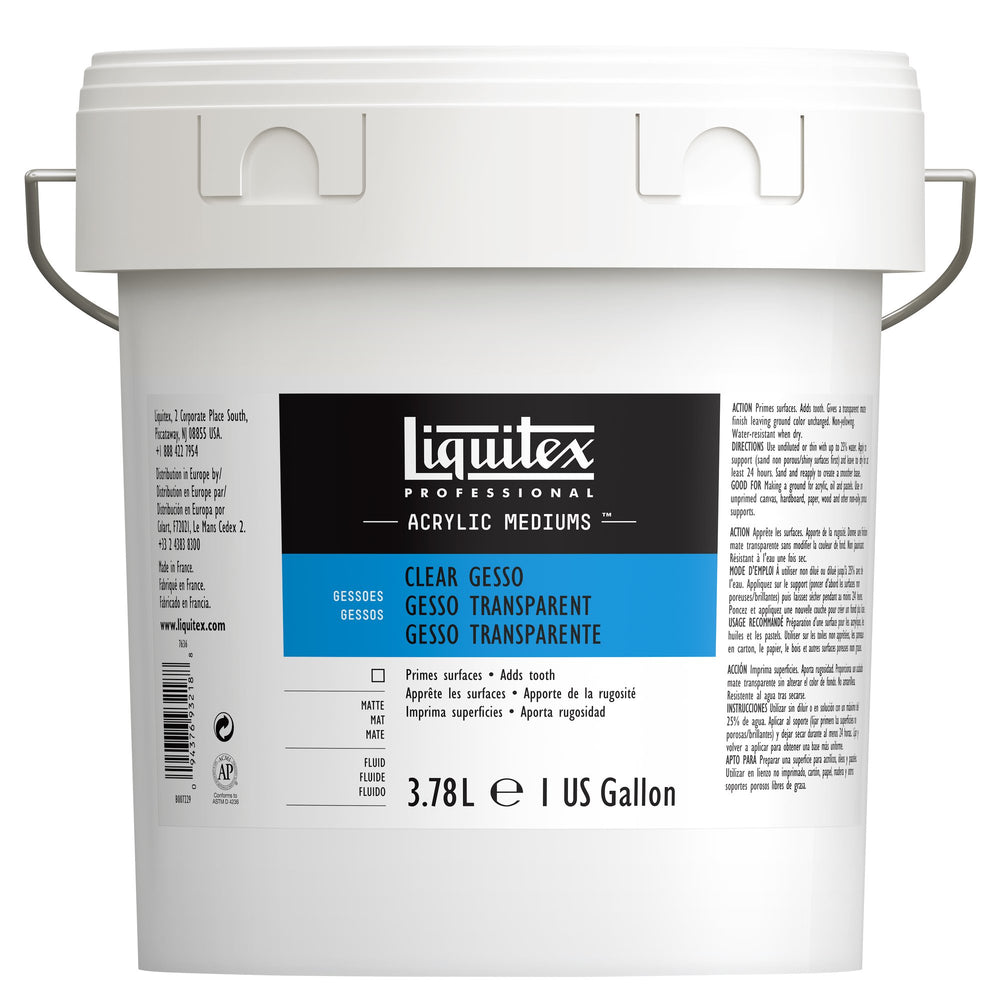 Liquitex Professional Acrylic Gesso - Clear
Regular price

Sale price

$21.40
Available For Delivery:
(4 available)
Coquitlam

(3 available)

Downtown Vancouver

(6 available)

Granville Island

(5 available)

Kelowna

(1 available)

Langley

(8 available)

North Vancouver

(4 available)

Victoria

(6 available)

ECU

(0 available)
Liquitex Professional Clear Gesso provides excellent tooth and mechanical adhesion when used as a drawing support with pastels or charcoal, and is also an excellent ground for acrylic or oil paint. It can also be tinted with acrylic colour to create a custom coloured gesso. It also offers excellent sealing characteristics when used as the base for oil colours.
Features & Information:
Ideal high tooth for pastel, oil pastel, graphite, and charcoal
Excellent ground for acrylic and oil paint
Sizes and primes surfaces
For canvas, paper, wood, or any clean, porous, non-oily surface
Dries clear to translucent depending on thickness
Flexible, non-cracking and non-yellowing when dry
Mix with acrylic colour to have a tinted ground (use translucent or transparent colours to maintain transparency of gesso)
Liquitex Professional Acrylic Gesso - Clear
Excellent!
Though this is the only clear gesso I've tried. I use it a lot as I often want to preserve the wood grain on my panels.
Great product
I did two coats over a cradled wood panel and it gave a good amount of tooth without being too rough. Good coverage and didn't leave any brush strokes when dry. Will definitely continue to use this.
Perfect
A must buy for priming surfaces. A little goes a long way and it really does dry clear!
Liquitex products
I used Liquitex Professional Acrylic Clear - Gesso recently and I found it perfect for raw canvas if artist wants to keep the natural tone of canvas . I highly recommend it.