Liquitex BASICS Best Sellers Set of 24
Regular price

Sale price

$65.70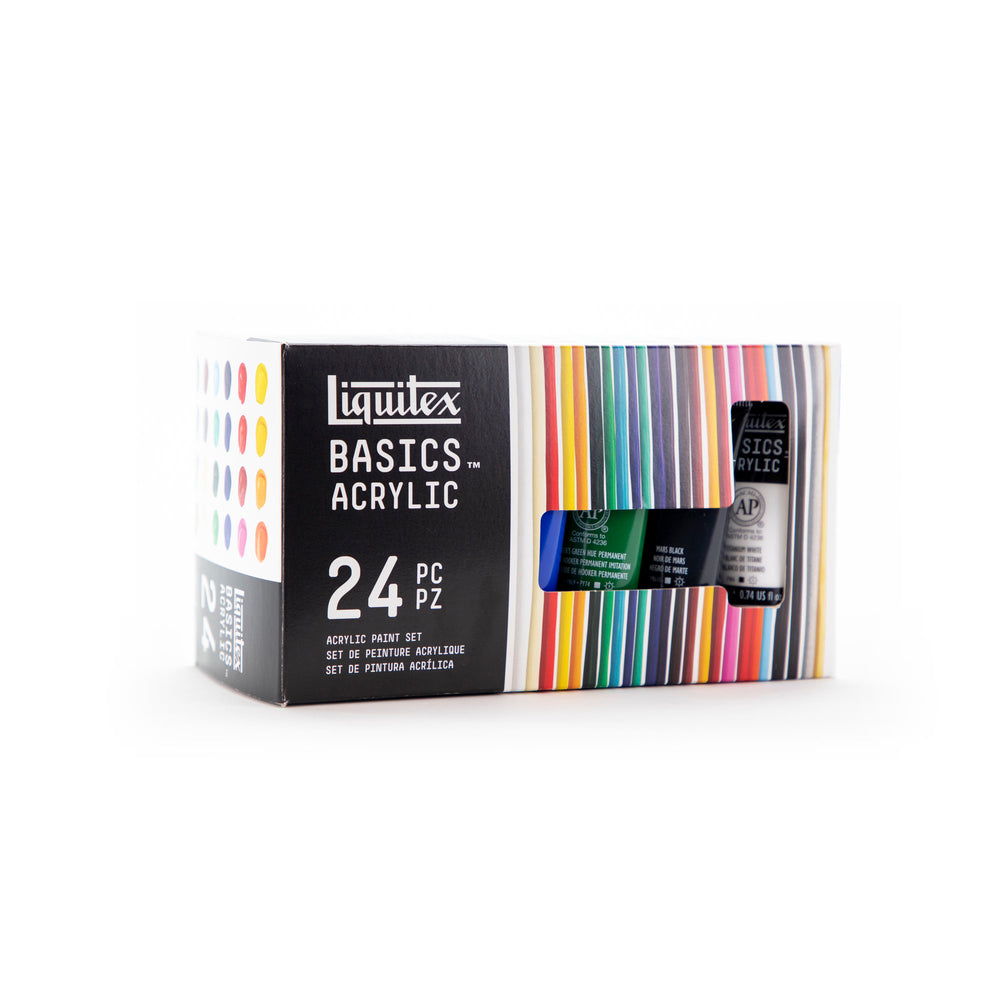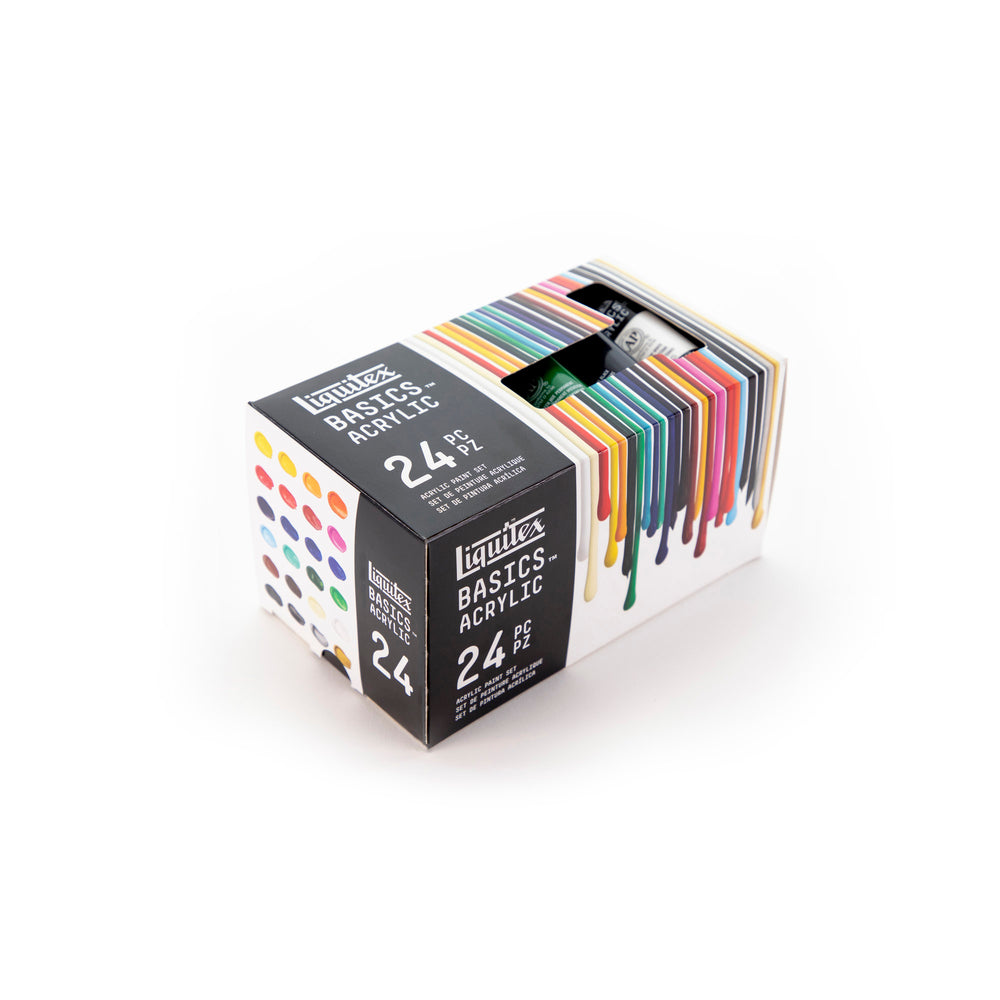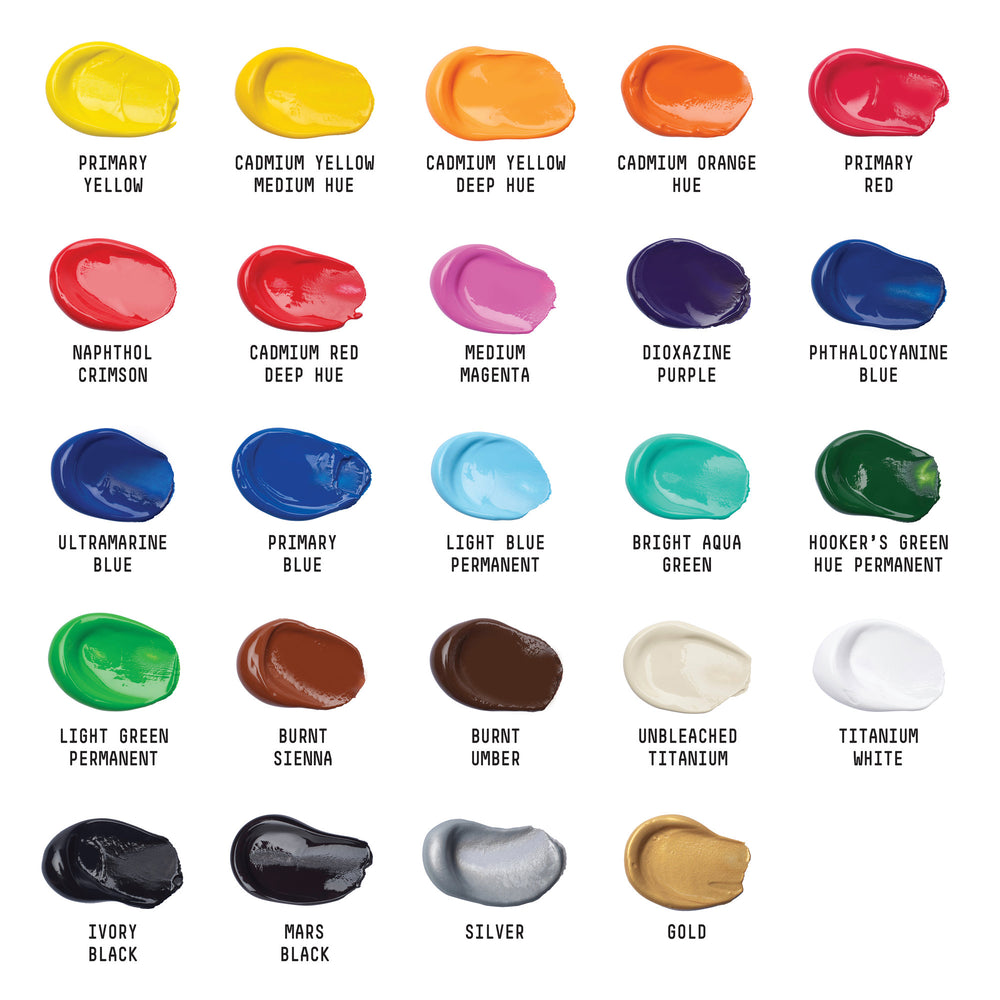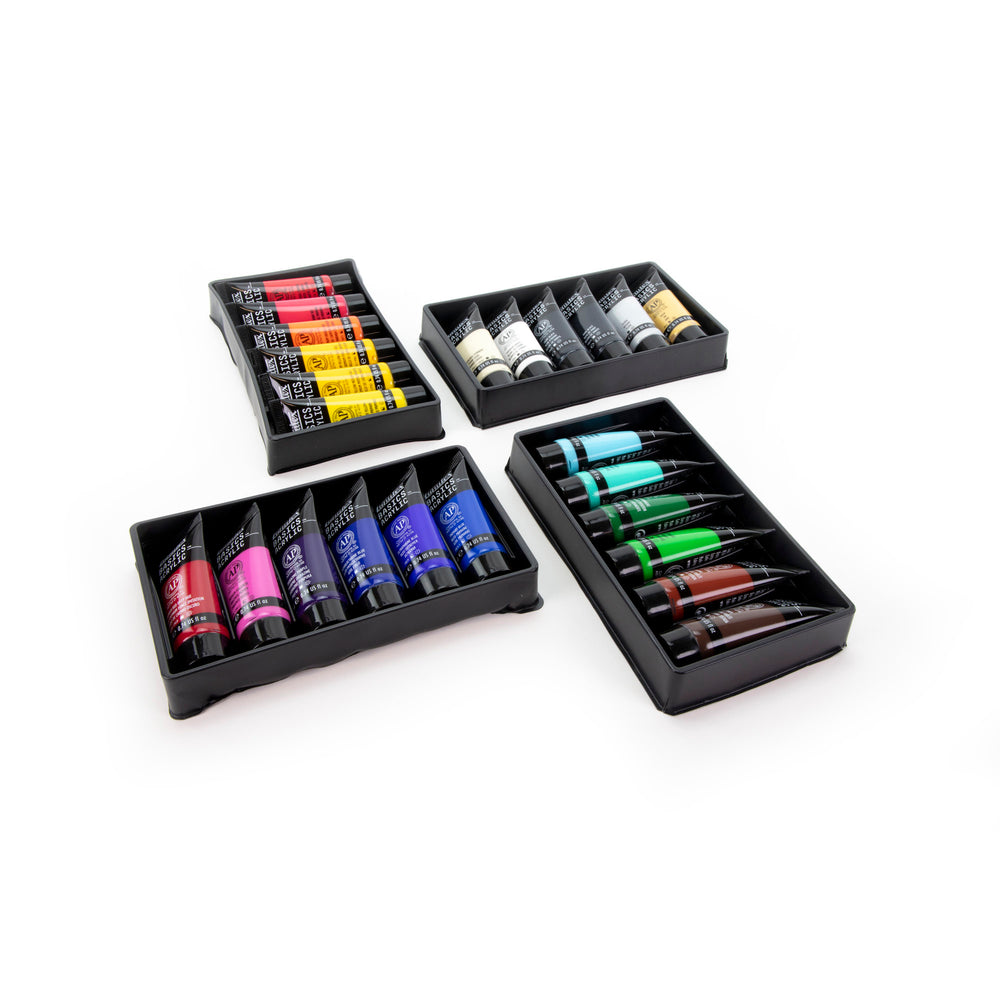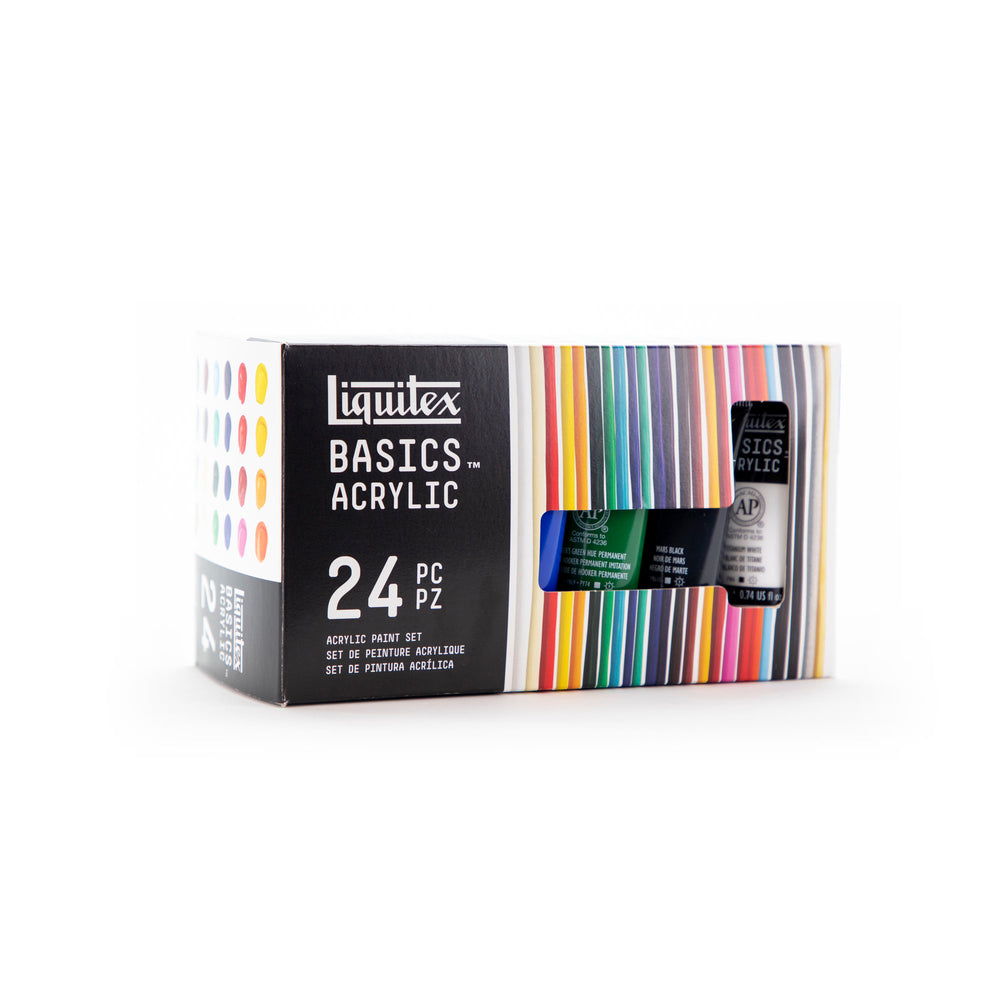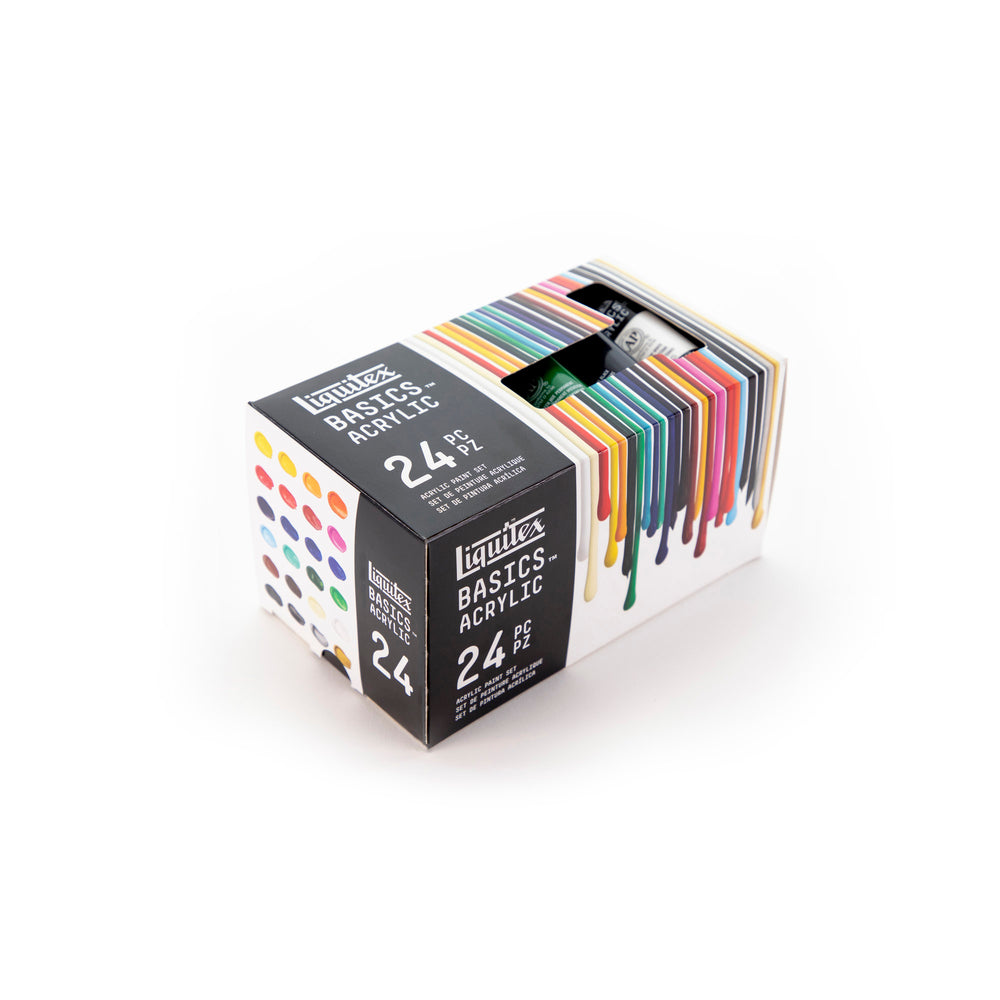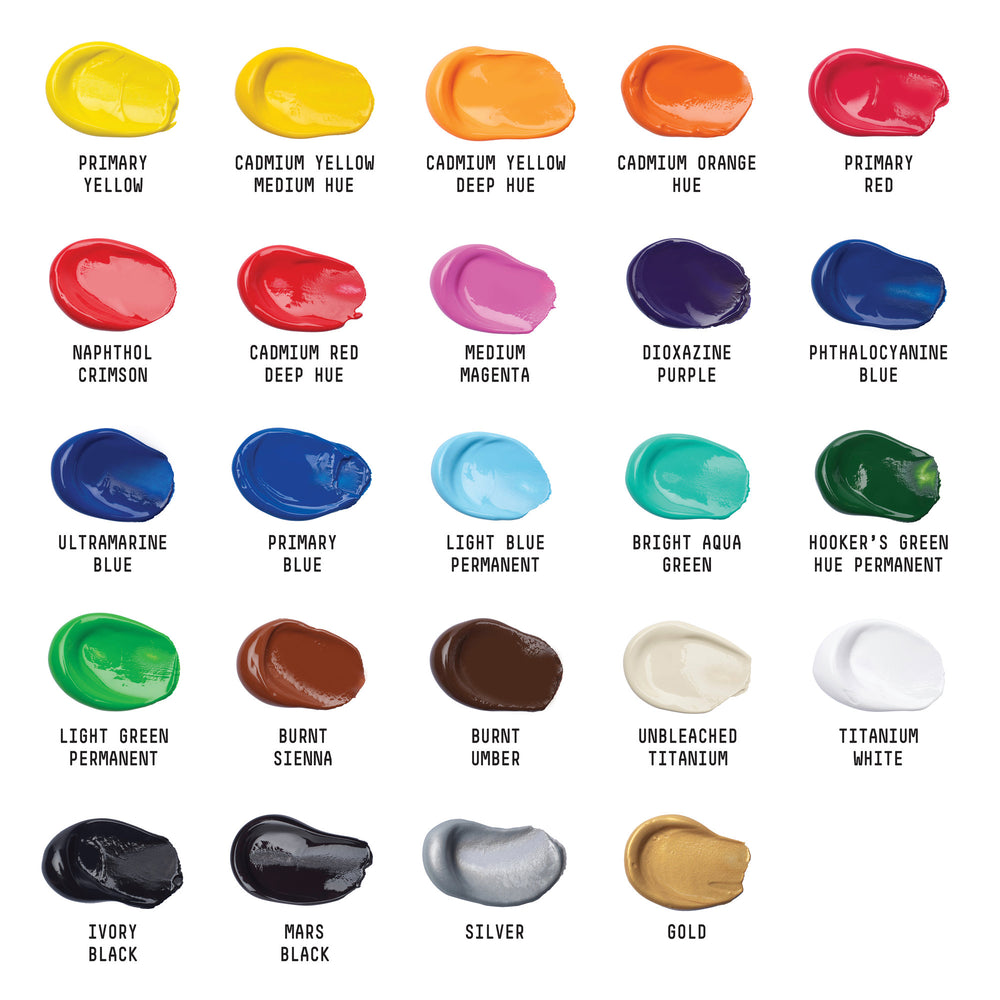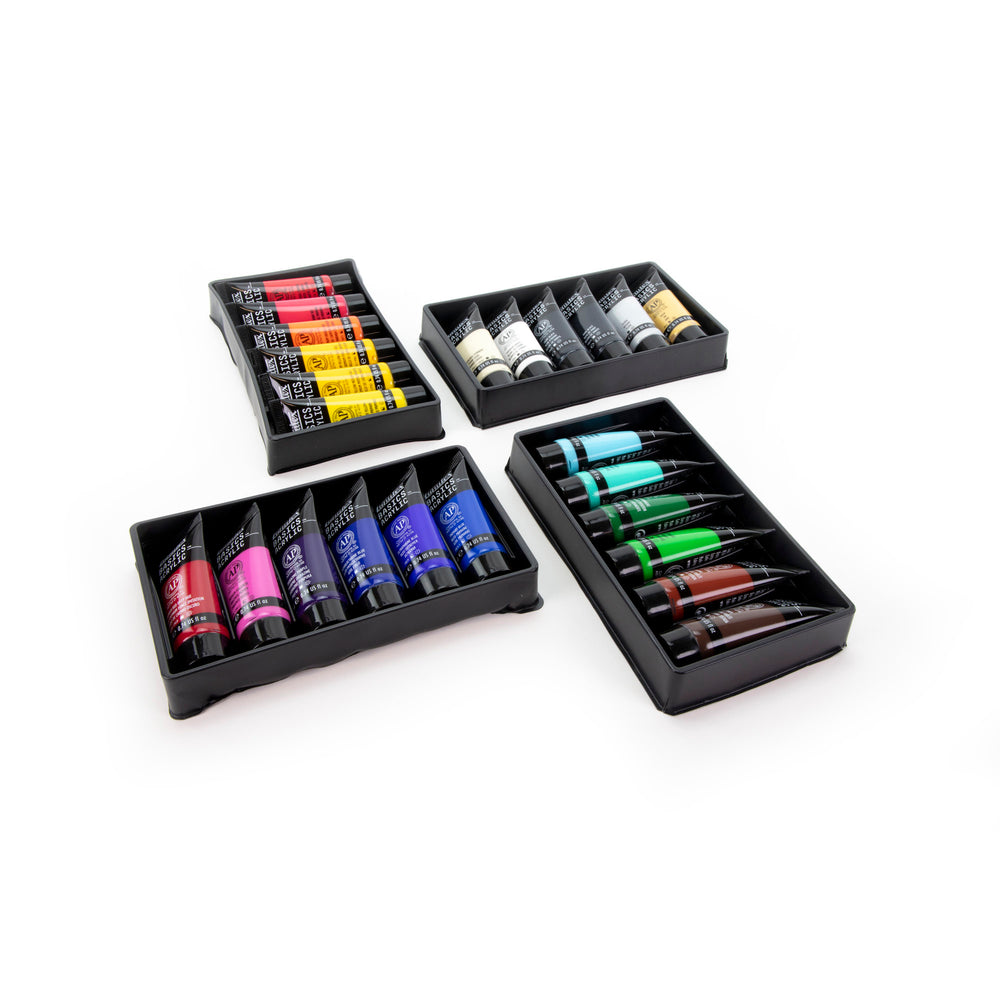 Liquitex BASICS Best Sellers Set of 24
Regular price

Sale price

$65.70
Available For Delivery:
(14 available)
Coquitlam

(1 available)

Downtown Vancouver

(3 available)

Granville Island

(4 available)

Kelowna

(4 available)

Langley

(8 available)

North Vancouver

(4 available)

Victoria

(5 available)

ECU

(0 available)
An optimal choice for the beginner painter, and for art students.
Liquitex BASICS are formulated with sufficient pigment to perform with quality results at an affordable price-point. These BASICS paints offer ideal working properties, and use fewer resources as they do not maximise the pigment load.
Use these paints to create murals, large format works, and for experimenting and learning acrylic painting.
This set combines 24 of the best selling colours in a clear acetate box with Primary Yellow, Cadmium Yellow Medium Hue, Cadmium Yellow Deep Hue, Cadmium Orange Hue, Cadmium Red Medium Hue, Naphthol Crimson, Cadmium Red Deep Hue, Medium Magenta, Dioxazine Purple, Ultramarine Blue, Phthalocyanine Blue(Green Shade), Primary Blue, Light Blue Permanent, Bright Aqua Green, Hooker's Green Hue Permanent, Light Green Permanent, Burnt Sienna, Burnt Umber, Mars Black, Ivory Black, Unbleached Titanium, Titanium White, Silver, Gold
Acrylic starter kit around $6o Liquidex It was given as a gift Very lovely store and friendly hel...