Krylon UV-Resistant Clear Coating - 11oz
Regular price

Sale price

$12.90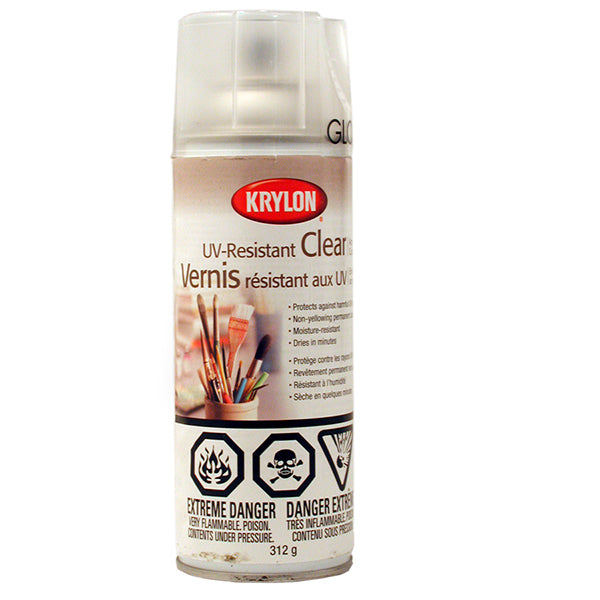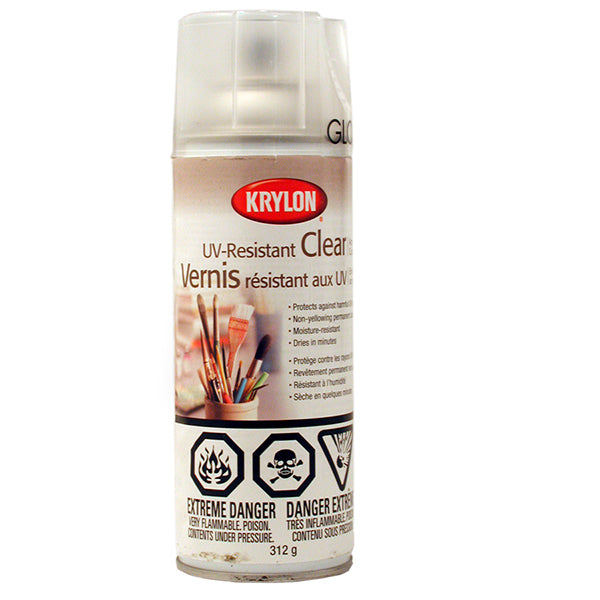 Krylon UV-Resistant Clear Coating - 11oz
Regular price

Sale price

$12.90
Available For Delivery:
(0 available)
Coquitlam

(0 available)

Downtown Vancouver

(0 available)

Granville Island

(0 available)

Kelowna

(6 available)

Langley

(2 available)

North Vancouver

(0 available)

Victoria

(0 available)

ECU

(0 available)
This gloss spray provides a protective final coating for all types of art or craft projects. The glossy permanent finish prevents damage from the UV light rays found in both natural and artificial lighting. Not only does it protect against fading, it is also moisture-resistant and smudge-proof. It can be used on photographs, watercolours, fabric, pencil drawings, charcoal drawings, valuable papers, woodcrafts, ceramics, models, florals, and all sorts of display materials. Available in an 11 oz aerosol spray can.
Krylon UV-Resistant Clear Coating
I used this product on watercolour paintings where I've wrapped the paper around a canvass before creating my art. It leaves a lovely finish that allows the watercolours to shine through. I sprayed 5 coats on each painting. After spraying I needed to leave the paintings outside for 2 to 3 days because of the odour. Once that dissipated they are are hanging in our living room with no lingering odour.
Krylon Resistant Clear Coaring
I used Krylon Resistant coating on a large print on canvass to bring it back to its original state. I purchased approximately 20 years ago and it seems to have faded a bit so I wanted to bring back the colour intensity as well as give a very slight sheen to the print. It worked exceedingly well. It was easy to use and produced exactly the result I wanted. Thank you to the helpful staff member at Opus West Hastings store.