J. Herbin Pen Cleaning Solution - 50ml
Regular price

$0.00 $0.00

Sale price

$15.70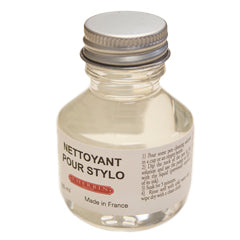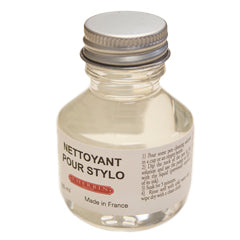 J. Herbin Pen Cleaning Solution - 50ml
Regular price

$0.00 $0.00

Sale price

$15.70
Available For Delivery:
(0 available)
Coquitlam

(1 available)

Downtown Vancouver

(3 available)

Granville Island

(2 available)

Kelowna

(1 available)

Langley

(1 available)

North Vancouver

(2 available)

Victoria

(2 available)

ECU

(0 available)
J. Herbin cleaning solution for modern and vintage pens.
Made in France with natural ingredients, this solution is easy and convenient to use. Simply put the solution in a cup and then dip in your nib and draw the solution into the pen. Pump a little ᅠto fill it and wait for 5 minutes. Then clean as usual with cold water.
50 ml size bottle.
Please note: This product is made from Limonene which is derived from citrus fruit rind. This means that there will be variation in the colour from clear to a pale yellow. This is perfectly normal and does not affect the quality of the product.