Iwata Fluid Nozzle Hi-Line (Special Order) - 0.3mm
Regular price

Sale price

$83.80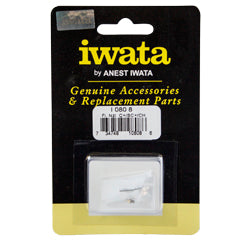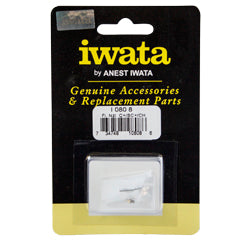 Iwata Fluid Nozzle Hi-Line (Special Order) - 0.3mm
Regular price

Sale price

$83.80
Available For Delivery:
(1 available)
Coquitlam

(0 available)

Downtown Vancouver

(1 available)

Granville Island

(1 available)

Kelowna

(0 available)

Langley

(0 available)

North Vancouver

(0 available)

Victoria

(1 available)
The Iwata Hi-Line Nozzle screws inside the airbrush and in conjunction with the needle, regulates the flow of the air-and-paint mixture. This is one of the parts of the airbrush in crucial need of cleaning. If your Iwata Hi-Line Airbrush is no longer allowing proper paint flow, a new nozzle may be what's needed.
Larger threads on the Hi-Line nozzle make it stronger when tightening it in place. The steel alloy is durable and resistant to harsh chemicals. The 0.20 mm diameter opening in the tip is gives finely atomized spray in thinner media. This nozzle fits all Hi-Line Airbrushes and the HP+. Use with the matching size Needle, Nozzle Cap and Needle Cap.