Iwata Deluxe Airbrush Kit with Eclipse HP-CS
Regular price

Sale price

$748.60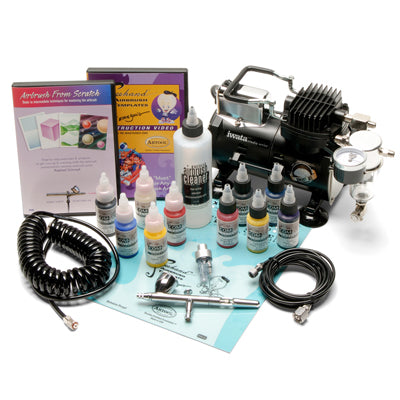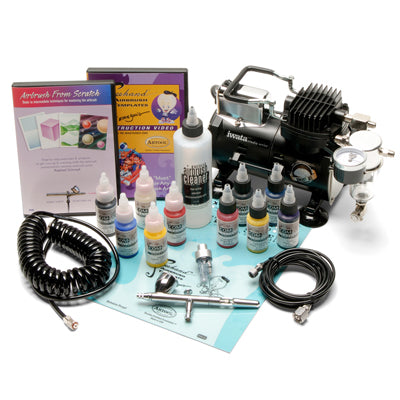 Iwata Deluxe Airbrush Kit with Eclipse HP-CS
Regular price

Sale price

$748.60
Available For Delivery:
(2 available)
Coquitlam

(1 available)

Downtown Vancouver

(1 available)

Granville Island

(1 available)

Kelowna

(1 available)

Langley

(1 available)

North Vancouver

(1 available)

Victoria

(1 available)

ECU

(0 available)
The Eclipse HP-CS is a favorite of a professionals and hobbyists alike because it atomizes a wider variety of liquids with less need for reducing or thinning. The Eclipse HP-CS also offers a broad spray range, as compared to other airbrushes, where it is possible to achieve a controlled fine line to controlled wide spray. It has a generous 0.24 oz / 7 ml fluid cup with lid that is ideal for color mixing and easy clean up.
The Eclipse CS features an exclusive compression fit nozzle that is easy to clean and assemble. The quick flush cutaway handle allows easy access to the needle so that you can quickly empty the paint reservoir for cleaning. Iwata's spring-steel needle resists breakage and our needle packings are solvent resistant for longevity. Iwata Eclipse airbrushes come with a head cap spanner that is used to remove the head cap when accessing the nozzle. Also included is Iwata Lube, which is used to lubricate the needle and main lever mechanism. Hugely popular, the Eclipse CS delivers all-star versatility.
Awesome but it used a DVD for some of the learning material.