Holbein Acryla Gouache Primary Colours Set of 5
Regular price

Sale price

$40.99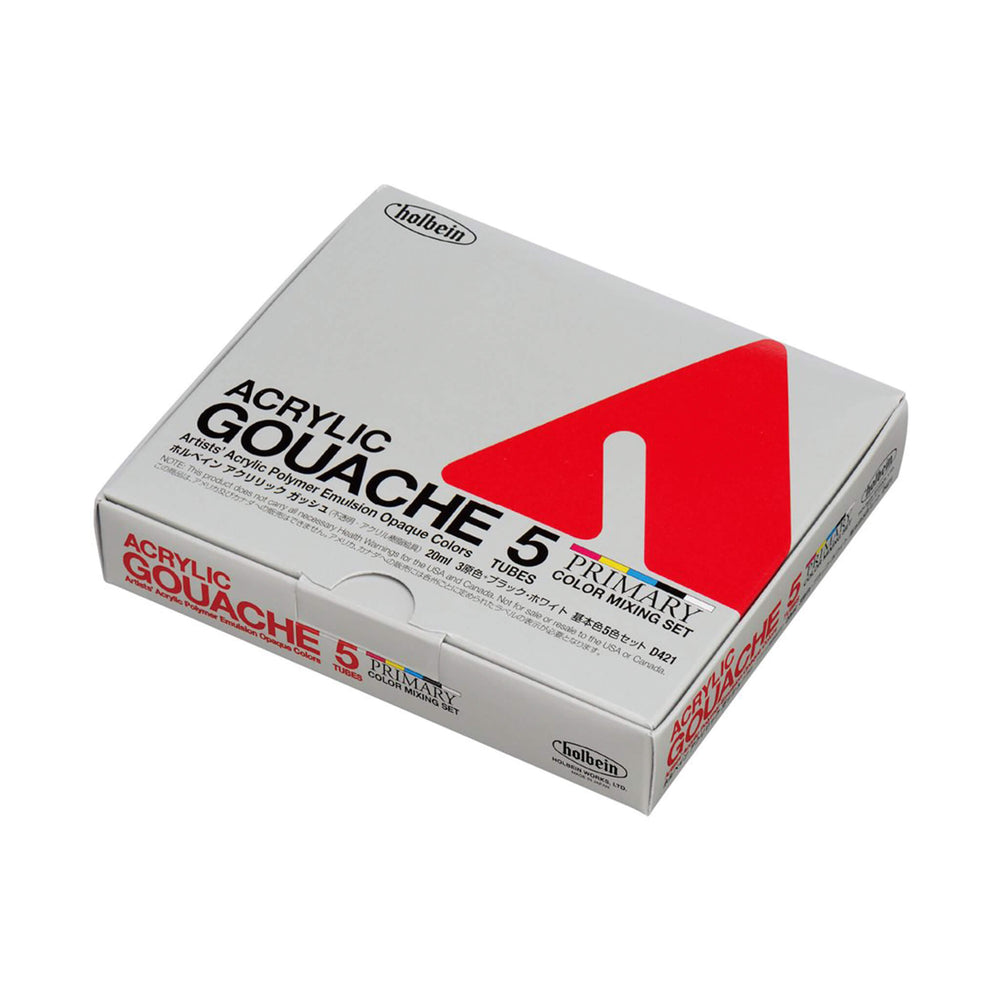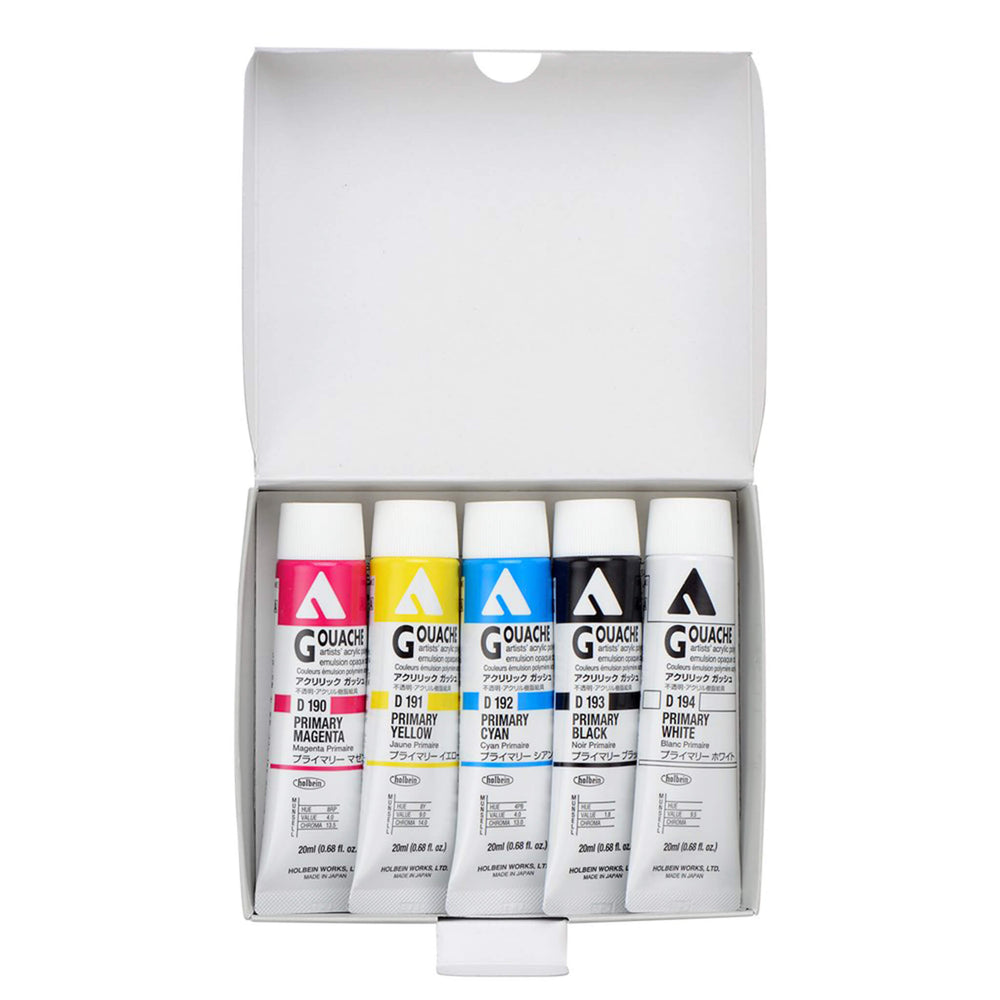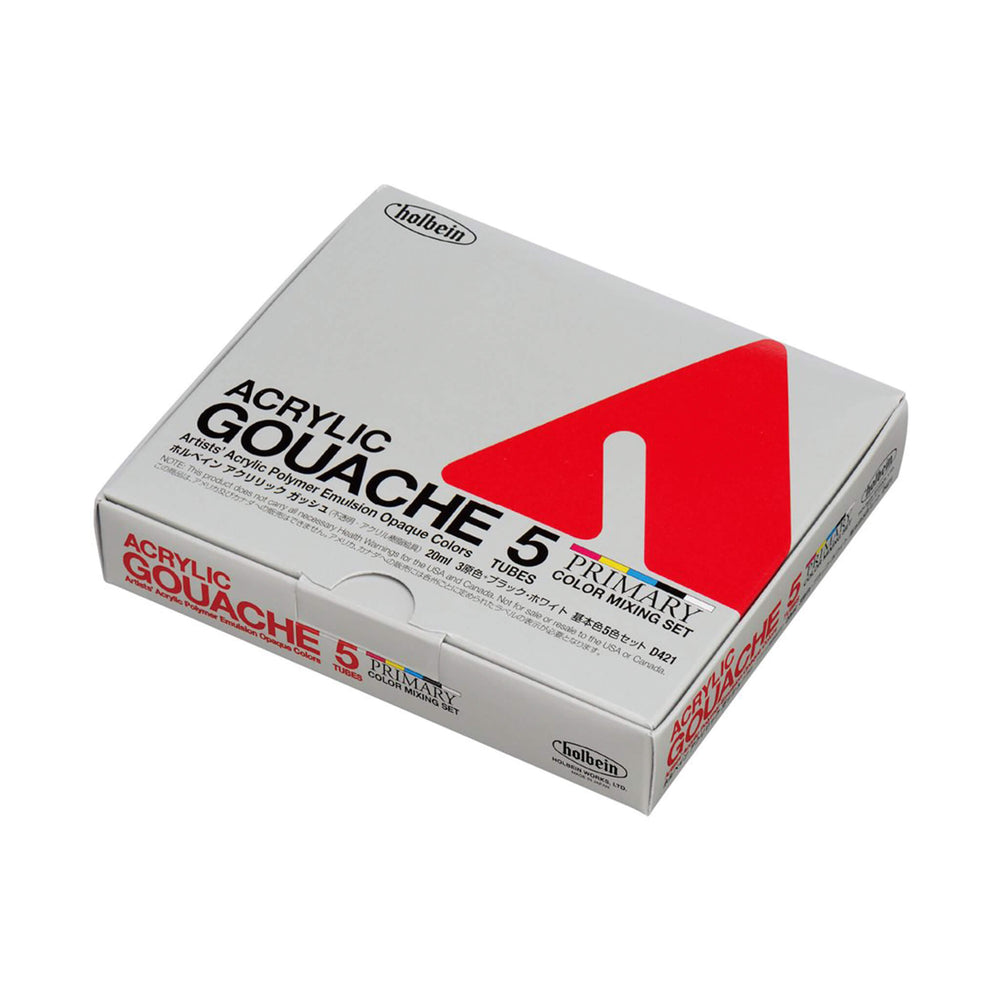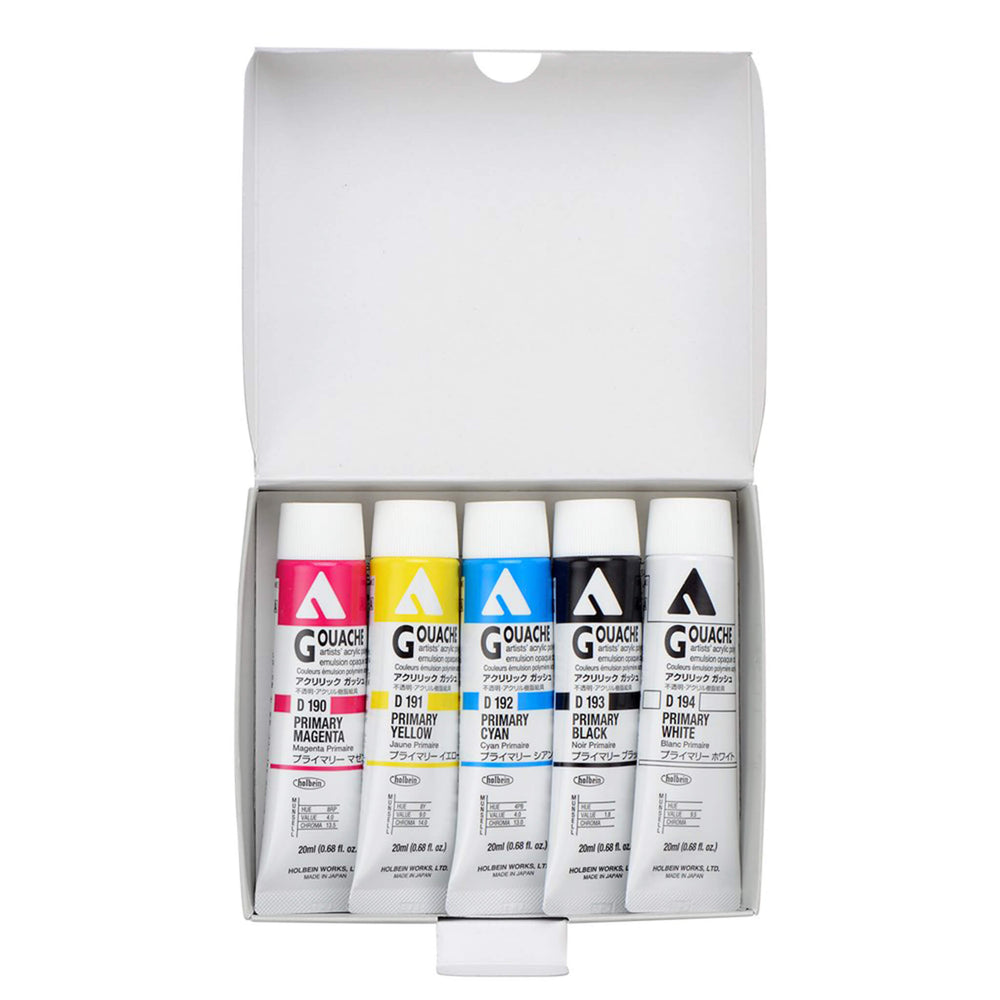 Holbein Acryla Gouache Primary Colours Set of 5
Regular price

Sale price

$40.99
Available For Delivery:
(14 available)
Coquitlam

(5 available)

Downtown Vancouver

(5 available)

Granville Island

(7 available)

Kelowna

(8 available)

Langley

(6 available)

North Vancouver

(5 available)

Victoria

(3 available)

ECU

(0 available)
Made with excellent pigments and water-soluble acrylic resin, this professional-grade gouache is opaque, rich in colour, and will not fade easily.
Holbein Acryla Gouache moves, reacts, blends, and feels like traditional gum arabic gouache, but has a sturdier paint surface. The paint can be diluted with water while painting to create more delicate washes. You can use it as a base layer, and it will not contaminate over painted layers, as the paint dries water-resistant.
The richness of the colours will not fade as the paint dries to a velvet matte finish, approximately 20ñ30 minutes after application.
Ideal for plein air painting, hobbyists, mixed media, and more, this paint is compatible with all water soluble media, regardless of origin.
Grade
Artist
Viscosity
Medium
# of Colours
107
# of Series
2
Availability
107 × 20 ml
1 Set
Holbein Acryla Gouache Primary Colours Set
Fantastic! The Primary Colours set is essential for mixing beautiful colour combos! Loving it.
Holbein Acryla Gouache Primary Colours Set of 5