GOLDEN White Gessoes
Regular price

$0.00 $0.00

Sale price

$24.49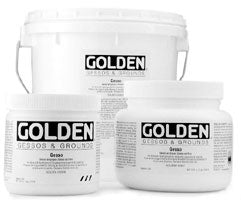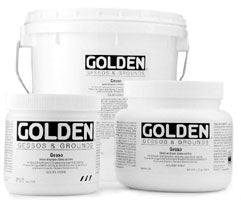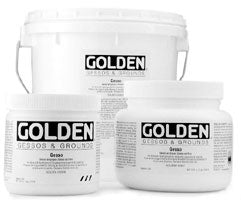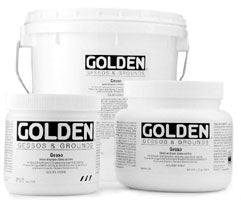 GOLDEN White Gessoes
Regular price

$0.00 $0.00

Sale price

$24.49
Available For Delivery:
(20 available)
Coquitlam

(3 available)

Downtown Vancouver

(5 available)

Granville Island

(5 available)

Kelowna

(7 available)

Langley

(14 available)

North Vancouver

(8 available)

Victoria

(11 available)

ECU

(0 available)
GOLDEN acrylic gesso is formulated with an acrylic polymer emulsion, yielding a sandable film with excellent flexibility and chemical, water and UV resistance. It offers a good tooth for adhesion of subsequent paint layers. This professional grade, contemporary gesso is available in white or black. For use as a ground for oil painting, a minimum of 3-4 coats is recommended.
Golden gesso
Way less coats required than other brands
Constantly Constant
I have used Golden's Gesso for some 30 years. I find it constantly constant :) I like the body of the gesso and the fact that it doesn't separate if it has been sitting for a while. I also like how easily it brushes or rolls on to canvas or board or even paper, allowing for a smooth finish that doesn't interrupt the brush strokes intended for the piece that I am working on. It is more expensive than some but worth the extra cost in my opinion.