GOLDEN Super Matte Mediums
Regular price

$0.00 $0.00

Sale price

$26.99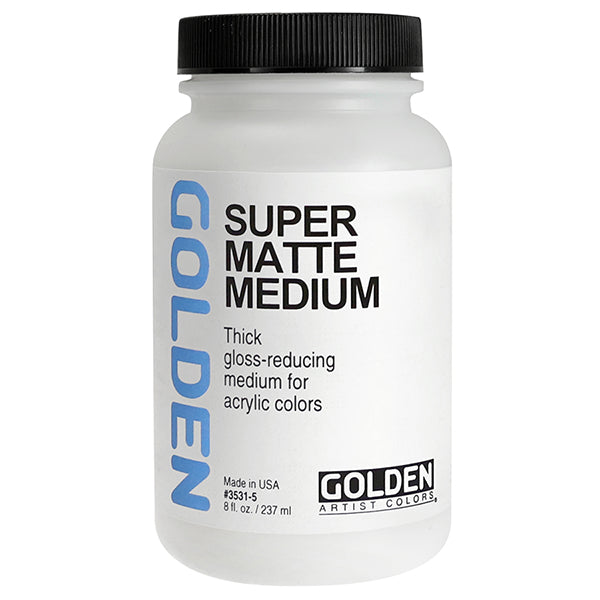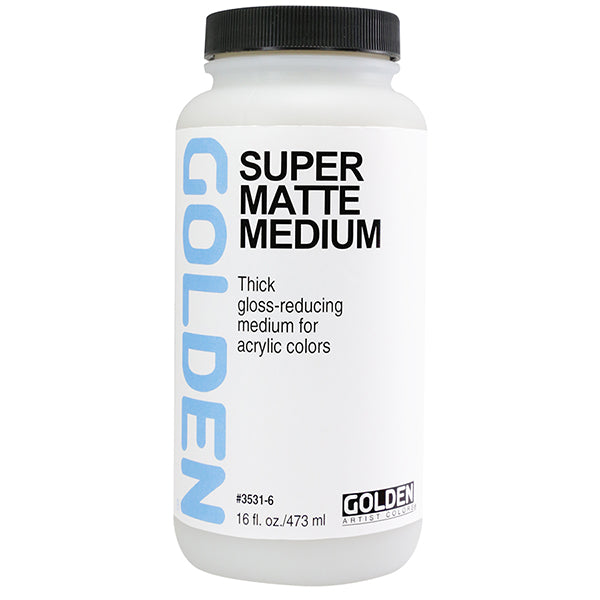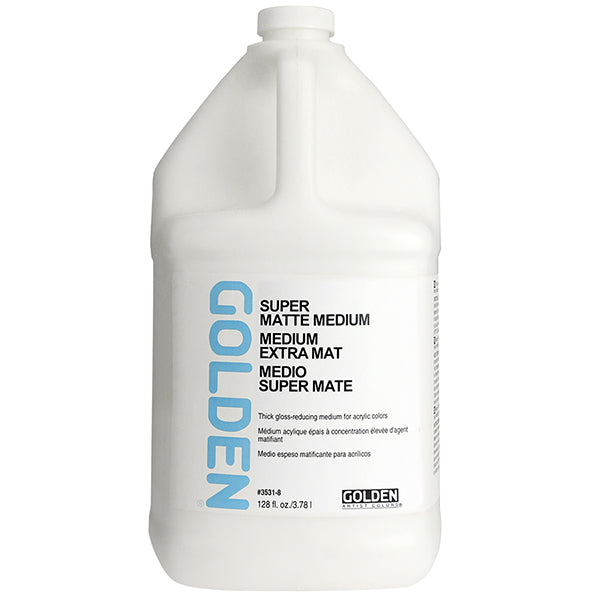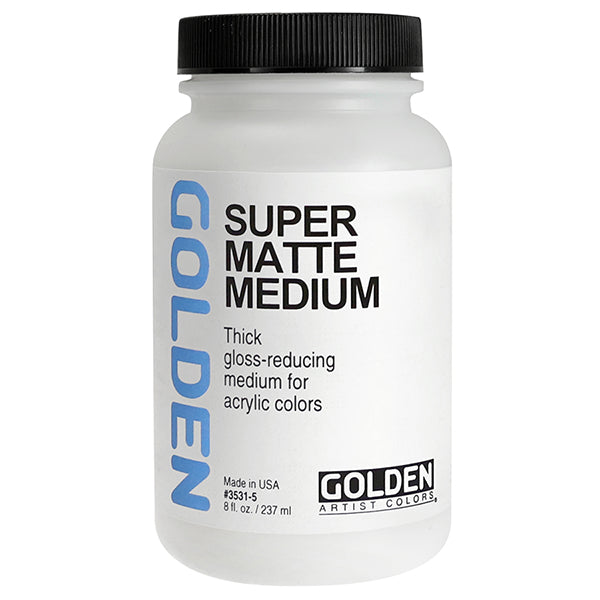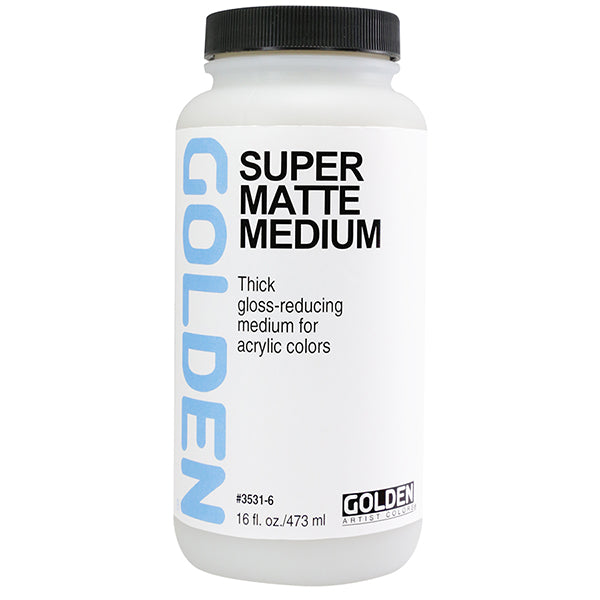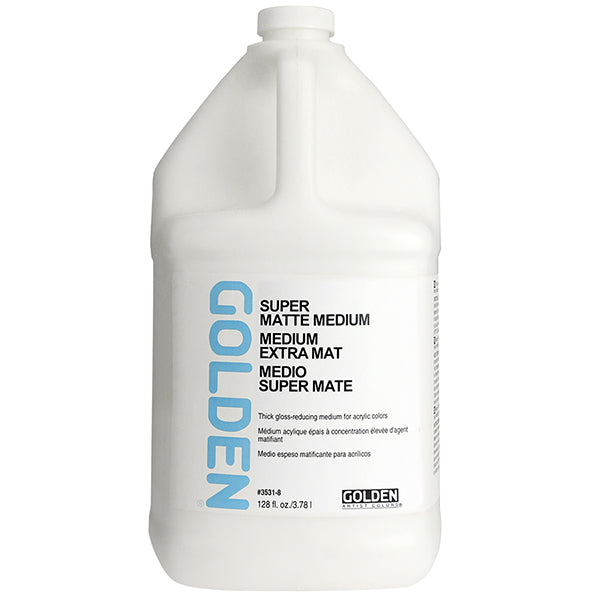 GOLDEN Super Matte Mediums
Regular price

$0.00 $0.00

Sale price

$26.99
Available For Delivery:
(1 available)
Coquitlam

(2 available)

Downtown Vancouver

(3 available)

Granville Island

(2 available)

Kelowna

(3 available)

Langley

(1 available)

North Vancouver

(3 available)

Victoria

(2 available)

ECU

(0 available)
Keep the colour, lose the shine!
GOLDEN Super Matte Medium (formerly called Super-Loaded Matte Medium) is a pourable medium with excellent gloss reduction properties. Its high load of matting agents makes it useful for reducing gloss with only tiny amounts of medium.
The ability to reduce gloss significantly with only a small amount of medium means fewer changes to other paint attributes,such as colour strength and viscosity.
GOLDEN recommends you always blend Super-Loaded Matte Medium with other acrylic paints or mediums, as it is not intended to be used alone.
Please always test your mediums with your paints prior to applying them to your finished piece, to ensure desired effects. Add in increments of 10% by volume and brush out to check effect.
Dry film has a translucent, wax-like appearance
Recommended for reducing sheen of high gloss acrylic paints
Not for use as a top coat or varnish or on its own
Seal very absorbent surfaces to avoid "frosted" effect
Blends well with other acrylic gels, mediums and colours
Cleans with soap and water before drying
Safe to use with proper studio handling
To ensure safety always avoid excessive contact with skin, any ingestion or any inhalation of sanding dust or spray