GOLDEN SoFlat Pop Set of 6
Regular price

$0.00 $0.00

Sale price

$74.49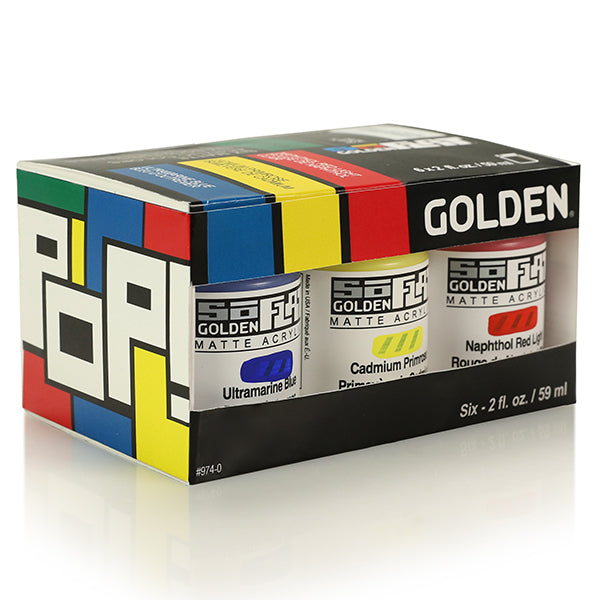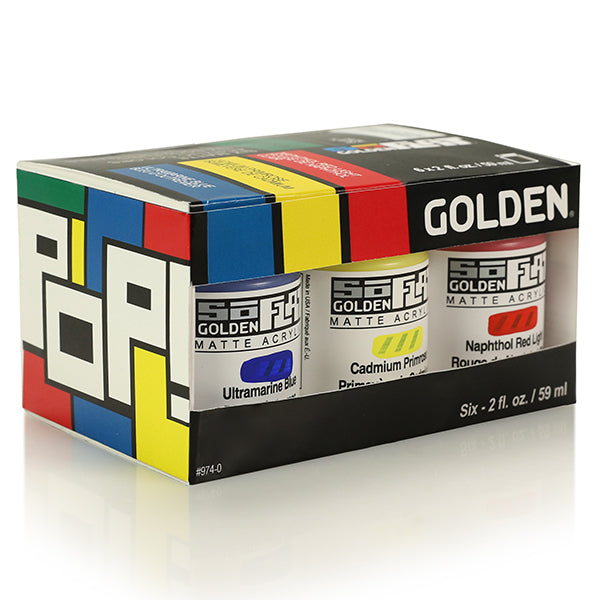 GOLDEN SoFlat Pop Set of 6
Regular price

$0.00 $0.00

Sale price

$74.49
Available For Delivery:
(1 available)
Coquitlam

(4 available)

Downtown Vancouver

(1 available)

Granville Island

(5 available)

Kelowna

(4 available)

Langley

(2 available)

North Vancouver

(2 available)

Victoria

(2 available)

ECU

(0 available)
Velvety Smooth, Durable Surface with Natural Leveling Quality.
GOLDEN Artist Colors introduces SoFlat Matte Acrylic colours, a new line of products that helps artists create immersive fields of color without the distraction of texture and glare. Artists have always been drawn to the enigmatic quality of matte colour, and SoFlat delivers with a glare-free surface that allows the depth and intensity of each color to take center stage.
SoFlat Pop Set:
Bold colours inspired by mid-century pop art and probably the best starting point and value for flat, matte, painting.
Six – 2 oz. jars: Cadmium Primrose, Naphthol Red Light, Ultramarine Blue, Permanent Green, Black and Titanium White.