GOLDEN GAC 500
Regular price

$0.00 $0.00

Sale price

$58.49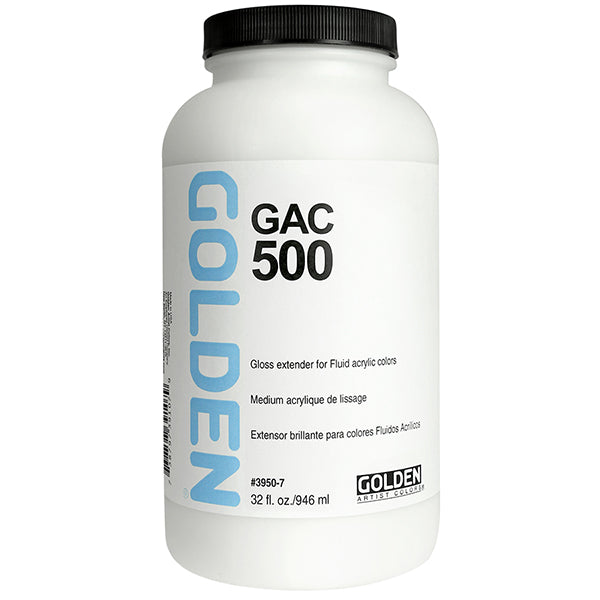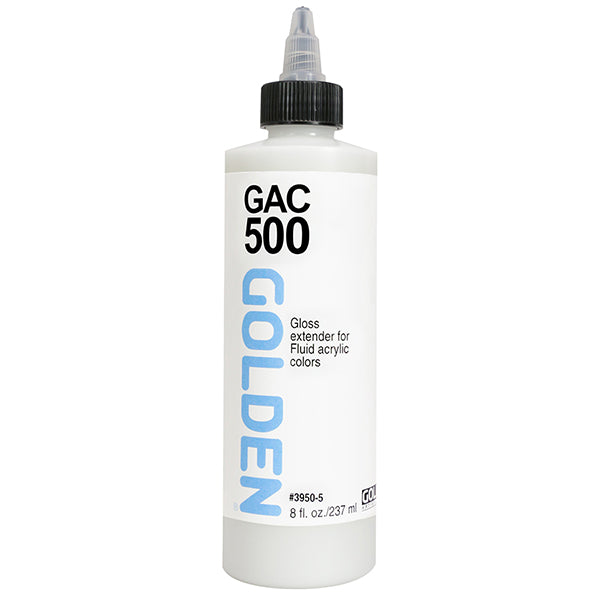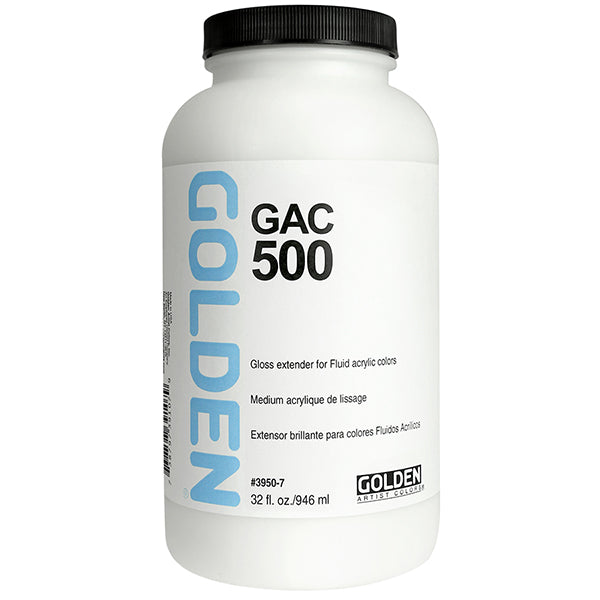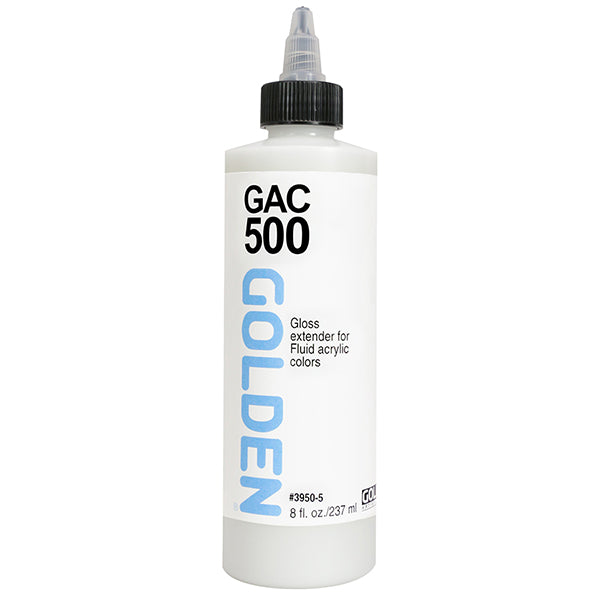 GOLDEN GAC 500
Regular price

$0.00 $0.00

Sale price

$58.49
Available For Delivery:
(1 available)
Coquitlam

(0 available)

Downtown Vancouver

(1 available)

Granville Island

(2 available)

Kelowna

(1 available)

Langley

(0 available)

North Vancouver

(1 available)

Victoria

(2 available)

ECU

(0 available)
GOLDEN Polymer GAC 500 is a self-levelling liquid polymer medium. It forms a hard, glossy film, while retaining some flexibility. It is very useful for increasing an acrylic paint's film hardness and decreasing its tack. It is the hardest polymer suited to use on flexible supports. With good transparency and its unique balance of hardness and flexibility, it is excellent for glazing and ″hard edge″ techniques on either flexible or rigid surfaces. Mix 2 parts GAC 500 with GOLDEN Airbrush extender to make a quick-drying, easy to spray, isolation coat.
Great Glazing Batman!
I've been using a gloss gel medium and retarder because our house is so dry to extend my acrylics, so this past painting class with David Langevin was the first time I used the GAC 500. It went on nicely and dried into a really nice finish. I'll definitely be using this more. I love the consistency and colour in the final product.