GOLDEN GAC 400
Regular price

$0.00 $0.00

Sale price

$60.99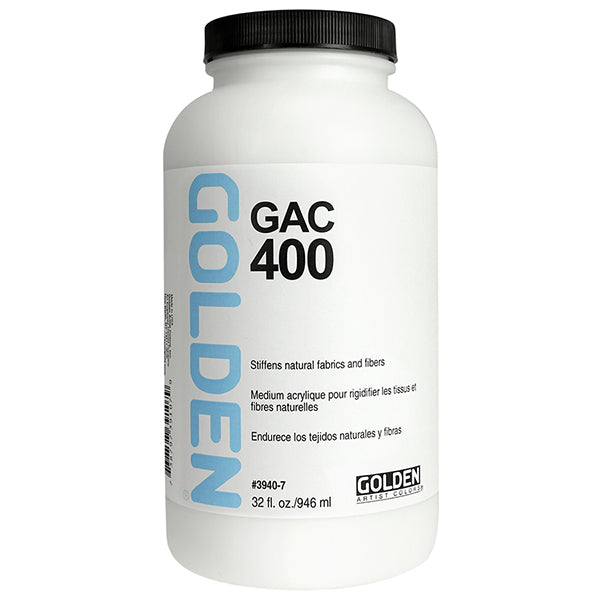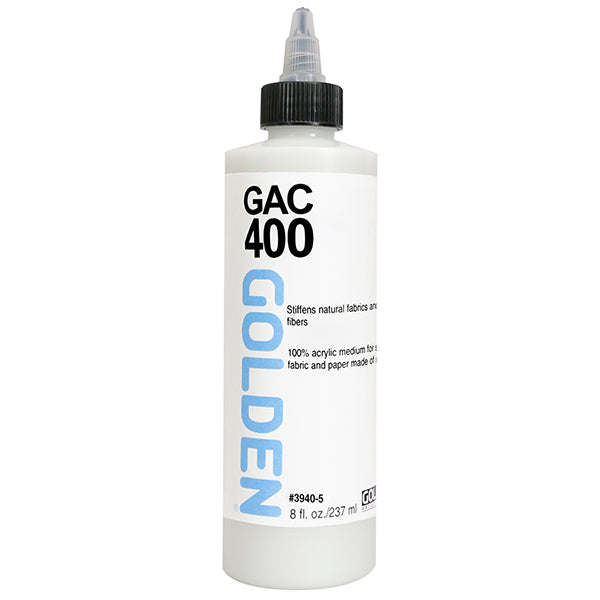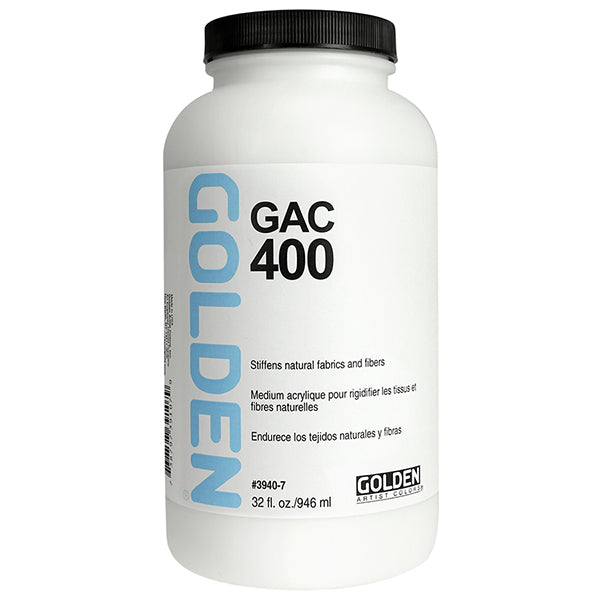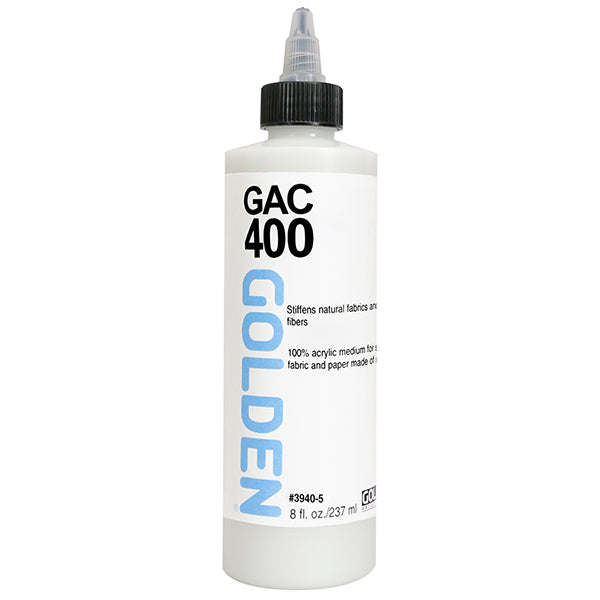 GOLDEN GAC 400
Regular price

$0.00 $0.00

Sale price

$60.99
Available For Delivery:
(2 available)
Coquitlam

(0 available)

Downtown Vancouver

(3 available)

Granville Island

(1 available)

Kelowna

(1 available)

Langley

(1 available)

North Vancouver

(0 available)

Victoria

(2 available)

ECU

(0 available)
GOLDEN Specialty Acrylic Polymer GAC 400 is a liquid medium that can be used in place of rabbit skin glue when preparing raw canvas for painting. It is especially useful for stiffening supports such as cotton, linen or silk, and can be used to create sculptural, free-standing forms using fabric. It dries to a stiff, hard film. To make it resistant to laundering, heat set it.
Used on Synthetic with Moderate Success
I bought this product to stiffen some cut fabrics for a wall hang. The bottle says it is for natural fabrics, but I decided to try it on synthetic fabric anyway. It worked pretty great on most (fleece, corduroy, velvet lace). I did use it on one natural fabric piece (regular cotton, tan in colour) and my only advice is that on that colour was that it does slightly darken it, so I had to cover both sides.
It's nice to have a more permanent option for stiffening fabric that isn't starching them. I imagine the product would be really great for stiffening crochet projects such as snowflake ornaments.