GOLDEN GAC 100
Regular price

$0.00 $0.00

Sale price

$58.49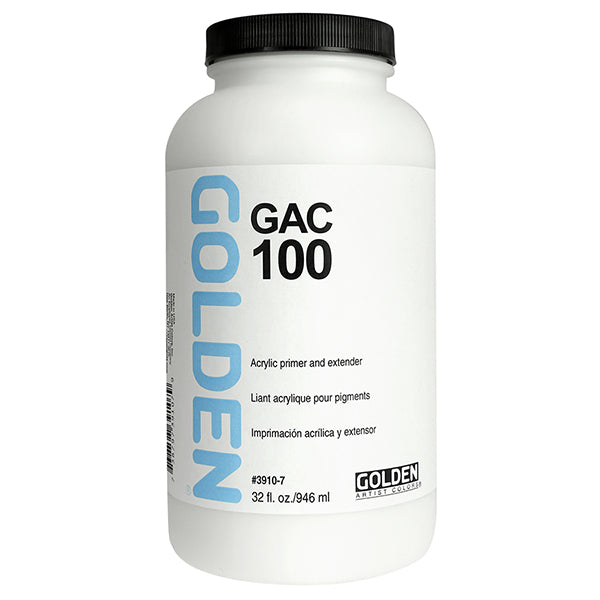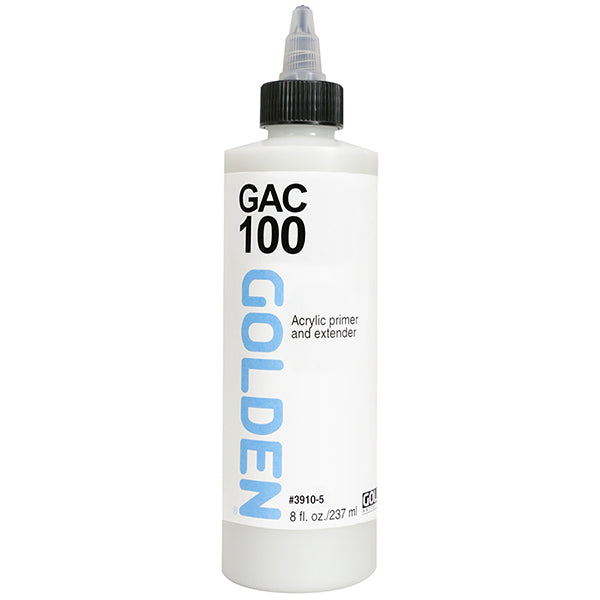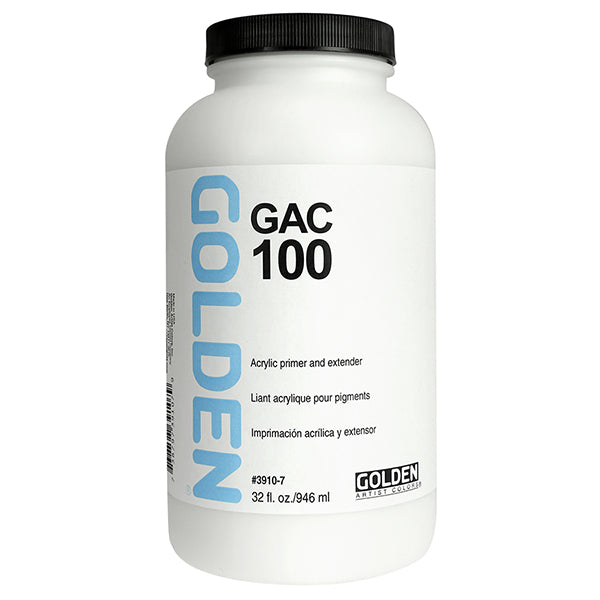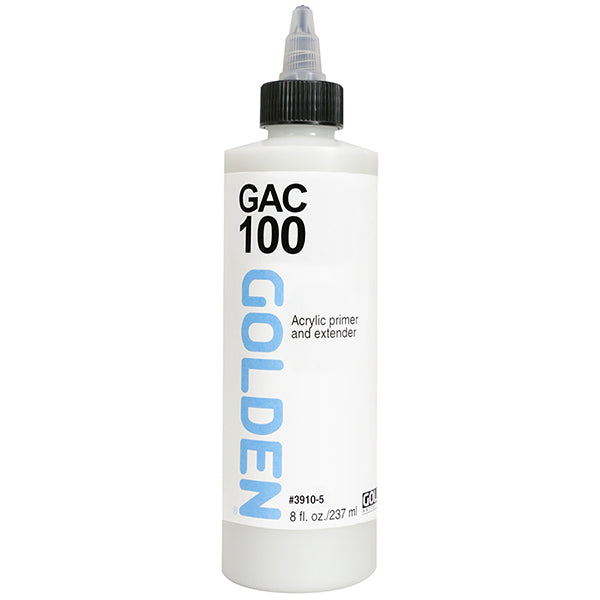 GOLDEN GAC 100
Regular price

$0.00 $0.00

Sale price

$58.49
Available For Delivery:
(7 available)
Coquitlam

(1 available)

Downtown Vancouver

(2 available)

Granville Island

(3 available)

Kelowna

(2 available)

Langley

(0 available)

North Vancouver

(2 available)

Victoria

(5 available)

ECU

(0 available)
GOLDEN Polymer GAC 100 is a very useful all around medium for extending and diluting acrylic paints. It has a flowable, liquid consistency, forms a strong, reliable film and remains flexible. Because it wets out solids more readily than other polymers, it is especially useful for creating your own acrylic paints.
It is the most flexible of all GOLDEN's "GACs", and is excellent for use as an isolation coat on paintings prior to varnishing or on raw canvas before gessoing, to prevent any migration of substances from the canvas the paint layers. It has moderate tack and gloss.
| | |
| --- | --- |
| Transparency | Transparent |
| Viscosity | Thin |
| Texture | Smooth |
| Finish | Gloss |
| For Use With | Acrylics, Collage, Mixed Media |
GAC 100 for base protection
I use GAC 100 on canvases (sometimes) and on wood panels as the base coat. Easy to apply.
100Gac
Worked great and went further than I thought